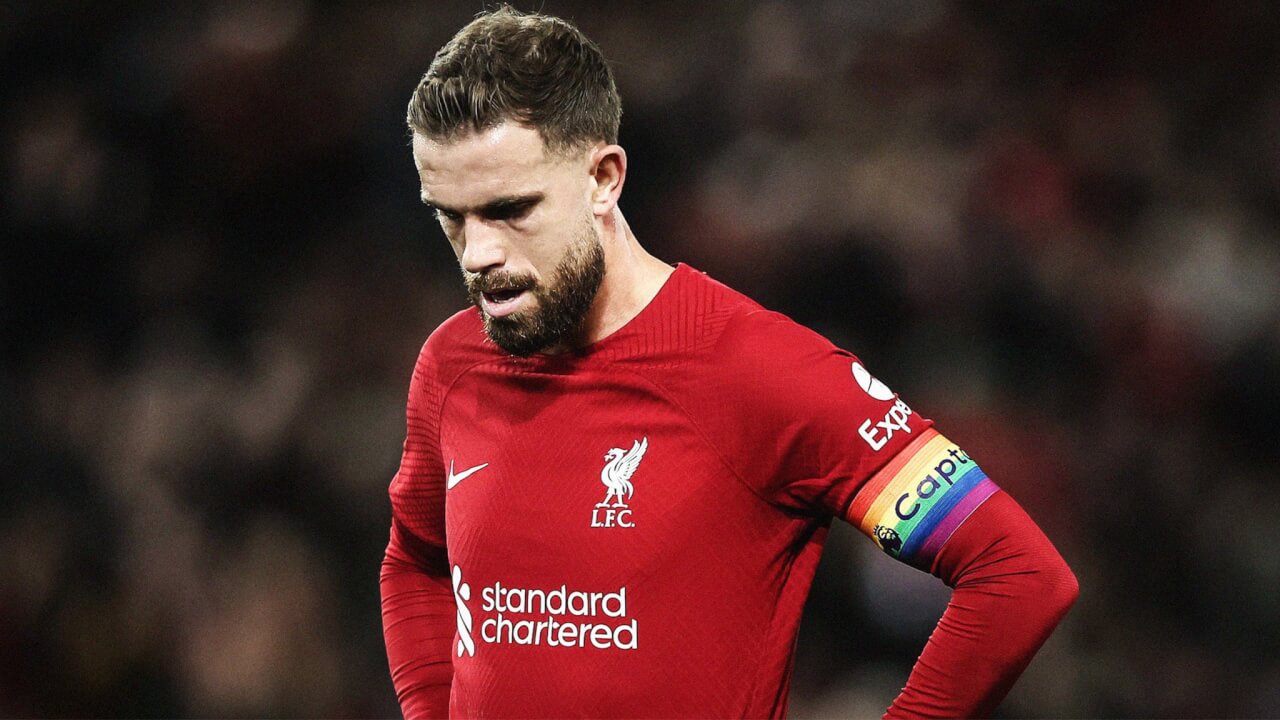 Greyed Out: Henderson's Al-Ettifaq Welcome Under Fire
On the Move: Jordan Henderson Joins Al-Ettifaq Amid Controversy
A saga full of intrigue, suspense and a pot full of millions has finally come to a close. Jordan Henderson, Liverpool's stalwart captain, has officially confirmed his €14m transfer to Saudi Pro League side, Al-Ettifaq. The announcement was made after leaked video footage appeared on social media, featuring Henderson training with his new comrades.
A New Adventure in Dammam
The switch will place Henderson in close proximity to fellow Reds legend, Steven Gerrard, in the bustling Saudi city of Dammam. Our stalwart midfielder, a strong pillar of Liverpool's success, has inked a three-year contract with Al-Ettifaq, rumoured to rake in an impressive £350k a week.
On official channels, Liverpool paid tribute to their departing leader, marking the end of an era. Al-Ettifaq responded in kind, creating a video announcement to welcome their latest recruit, a player they claim to possess the 'Ettifaq DNA'.

Curiosity in Presentation
In the announcement video, running a breezy 46 seconds, one might glimpse a variety of images from Henderson's illustrious career, narrated in both English and Arabic. Yet, something peculiar stands out – every instance where Henderson is seen donning a captain's armband, his arm is deliberately greyed out.
A leader 💪🏻 A warrior ⚔️

We're simply thrilled to have him ❤️💚

Henderson is ETTIFAQI 🟢✨#HendersonEttifaqi pic.twitter.com/GIj8kggxtn

— Ettifaq Club (@Ettifaq_EN) July 27, 2023
The 'Invisible' Rainbow Armband
A design quirk? Perhaps. But it's hard to ignore that this conveniently obscures Henderson's rainbow armband – a symbol of his support for the Rainbow Laces LGBT+ campaign.
Indeed, Henderson has been a fervent supporter of LGBT+ rights, even tweeting back in 2020, "If wearing the #RainbowLaces armband helps even just one person then it's progress. Everyone is welcome at Liverpool Football Club."
Throughout his captaincy, Henderson championed inclusivity, even earning a nomination for a 'Football Ally' award at the British LGBT awards.
A Controversial Decision
Yet, the midfielder's move to a country where homosexuality is a punishable offence has sparked widespread criticism, with some even going so far as to question his allegiance to the cause he previously championed.
Liverpool's LGBT+ fan group, Kop Outs!, expressed their 'disappointment' via Twitter, stating, "Given choices he has recently made, Kop Outs doubt & question if @JHenderson was ever an actual ally."
Given choices he has recently made, Kop Outs doubt & question if @JHenderson was ever an actual ally. We are deeply disappointed that he is choosing to work as part of a sportswashing operation, attempting to distract from a regime where women & LGBT+ people are oppressed,

— Kop Outs! 🌈⚽🏳️‍🌈🏳️‍⚧️ (@LFC_LGBT) July 26, 2023
The group further condemned the player's decision to join what they called a 'sportswashing operation', aimed at distracting from the oppression of women and LGBT+ individuals in Saudi Arabia. The sentiment shared by Kop Outs! is echoed by many, casting a cloud over Henderson's decision, and adding an unexpected dimension to this major move.
What does this mean for Henderson's legacy, both on the pitch and off it? Only time will tell. One thing's for sure though – the impact of this controversial move will be felt far beyond the confines of the football pitch.