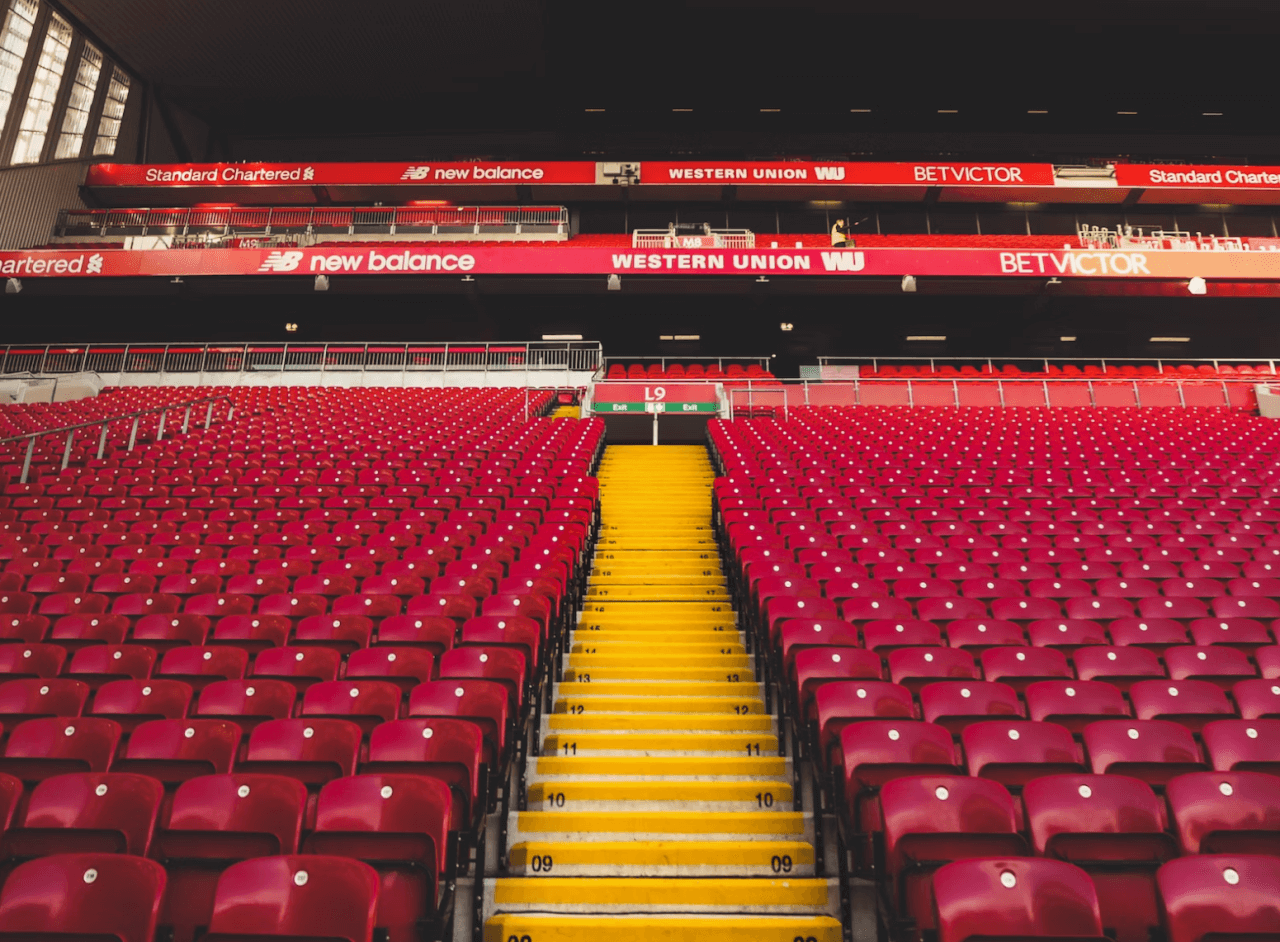 You'll Never Walk Alone: The Emotional Connection of Liverpool FC and its Fans
For almost every Liverpool FC fan, attending a match at Anfield and hearing the Kopites singing 'You'll Never Walk Alone' is an unforgettable experience combining unparalleled pride and deep emotion. Over generations, this passionate connection between team and supporters has been forged through victories, defeats, disappointments, and joys—focused on one common mission: to make the club great.
Throughout it all, an intangible bond of love resonates perhaps more strongly now than ever. In our latest blog post, we will look at how this evolutionary relationship has developed over time and why so many people proudly call themselves supporters of Liverpool Football Club today.
History of Liverpool FC and the Birth of 'You'll Never Walk Alone'
Liverpool FC, a beacon of footballing prowess, was born in 1892. Amidst an intriguing story of local rivalry and a quest for dominance, the club's unique identity began to take shape. Perhaps the most defining moment in the club's history was adopting the song 'You'll Never Walk Alone' – originally a performance tune from the 1945 Rodgers and Hammerstein musical, Carousel. The tune reached Anfield, Liverpool's home ground, through local music charts and the terraces.
As the Reds' successes multiplied, the song became more than just an anthem—it symbolized unity, resilience, and unwavering support, reflecting the steadfast spirit of Liverpool FC and its fanbase.
The Kopites: A Fan Culture Like No Other
Undeniably, Liverpool FC boasts one of football's most passionate and dedicated fan bases, colloquially known as the Kopites. Named after the Spion Kop hilltop in South Africa, the Kopites have become synonymous with the unwavering spirit and resilience of Liverpool FC. Their fervor is not limited to the boundaries of Anfield— it extends far and wide, echoing in pubs, living rooms, and social gatherings around the globe.
The Kopites' support is not merely about attending matches; they live and breathe Liverpool, embodying the ethos of the club and the city. The singing of 'You'll Never Walk Alone' by the Kopites, with scarves held high, is a testament to their enduring loyalty and solidarity— a fan culture truly like no other.
Liverpool FC: More Than Just a Club
Liverpool FC transcends beyond being simply a football club; it represents a way of life. It embodies the collective spirit, dreams, and tenacity of individuals from the city of Liverpool and fans across the globe. Rooting for the Reds is not just about supporting a team—it goes much deeper, embodying a rich tapestry of shared experiences, emotive ties, and a profound sense of belonging. Liverpool FC represents a shared identity, with each victory, defeat, and draw experienced intensely by millions worldwide.
It encapsulates a spirit of unity, resilience, and unwavering belief, all epitomized in the emotive refrain of 'You'll Never Walk Alone' that has become synonymous with the club. Through the ups and downs, trials and triumphs, Liverpool FC stands as an indelible part of its fans' lives—a testament to the power of football in uniting hearts and minds.
Liverpool FC fans across the globe are passionate about their team and will not hesitate to put their money where their mouth is. As such, betting on Liverpool FC matches has been a popular pastime for many fans. Thankfully, betting odds with FanDuel is easy and straightforward, allowing you to make your bet confidently.