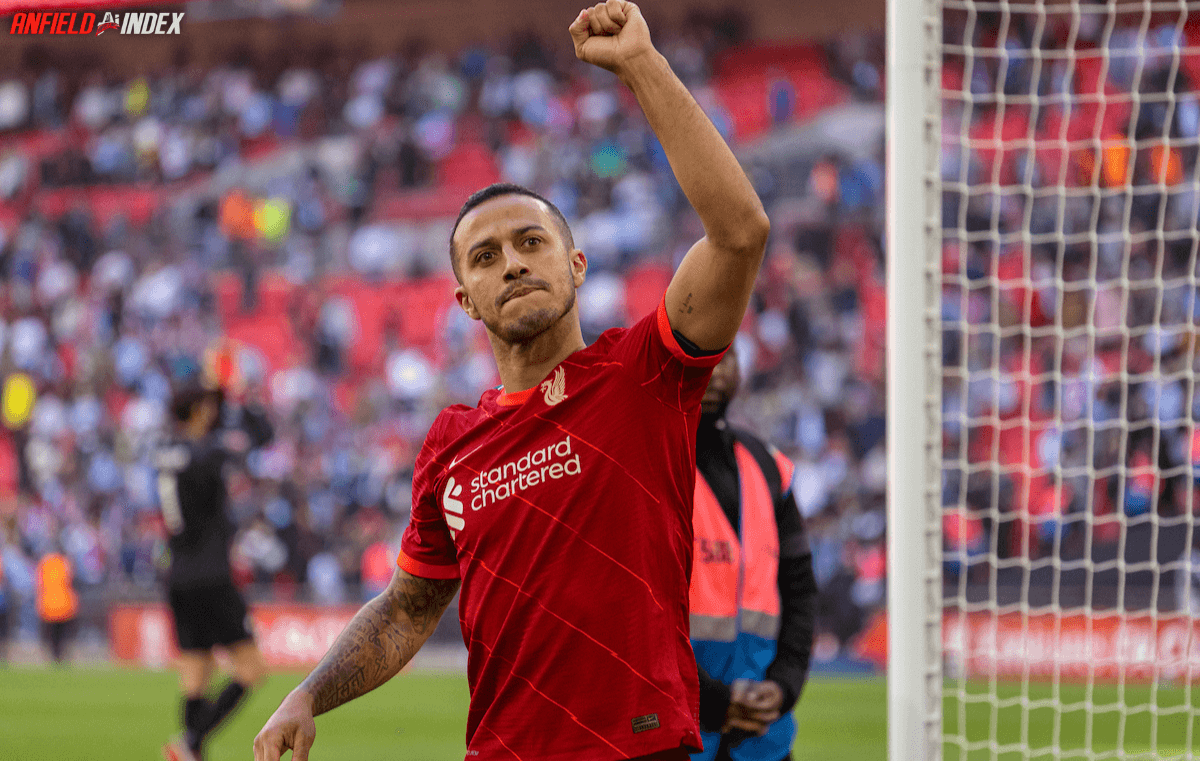 Liverpool Midfielder Now 'expected to stay at the club' - Ornstein
The Unswerving Tenacity of Thiago Alcantara Amidst Liverpool's Midfield Exodus
In the world of football, no season comes without its fair share of change. Liverpool FC, the distinguished titans of the English Premier League, is not exempted from this narrative. Following a surprising series of midfield departures, the focus now settles on the unflinching figure of Thiago Alcantara.
Alcantara: A Pillar Amidst the Whirlwind of Departures
It seems a tempest has swirled through the Liverpool ranks this summer, as several midfield maestros have made their exits. The confirmation of Jordan Henderson's departure, coupled with Fabinho's anticipated exit, has considerably weakened the Reds' core. This situation, further amplified by James Milner, Naby Keita, Alex Oxlade-Chamberlain, and Arthur Melo taking their skills to new pastures, results in a total of six departures in one season alone. This sheer number represents a staggering reshuffling of Liverpool's midfield.
Yet, amidst this turbulent turnover, one figure, Thiago Alcantara, remains unflinching and resolute.

The Assurance from Anfield
Contrary to rumours and speculation, Thiago is expected to remain a stalwart at Anfield. According to renowned sports journalist David Ornstein, speaking on Rio Ferdinand's FIVE YouTube channel, the Spanish maestro is expected to stay with the Merseyside outfit. Ornstein stated:
"Maybe some thought it would have been Thiago Alcantara, but he is expected to stay at the club."
Over the summer, reports of Thiago potentially venturing to Spain, Saudi Arabia or Turkey had been floating around. However, as it now appears, the midfield maestro will honour the last year of his Liverpool contract, contributing his exquisite talents to Liverpool's bid for another successful season.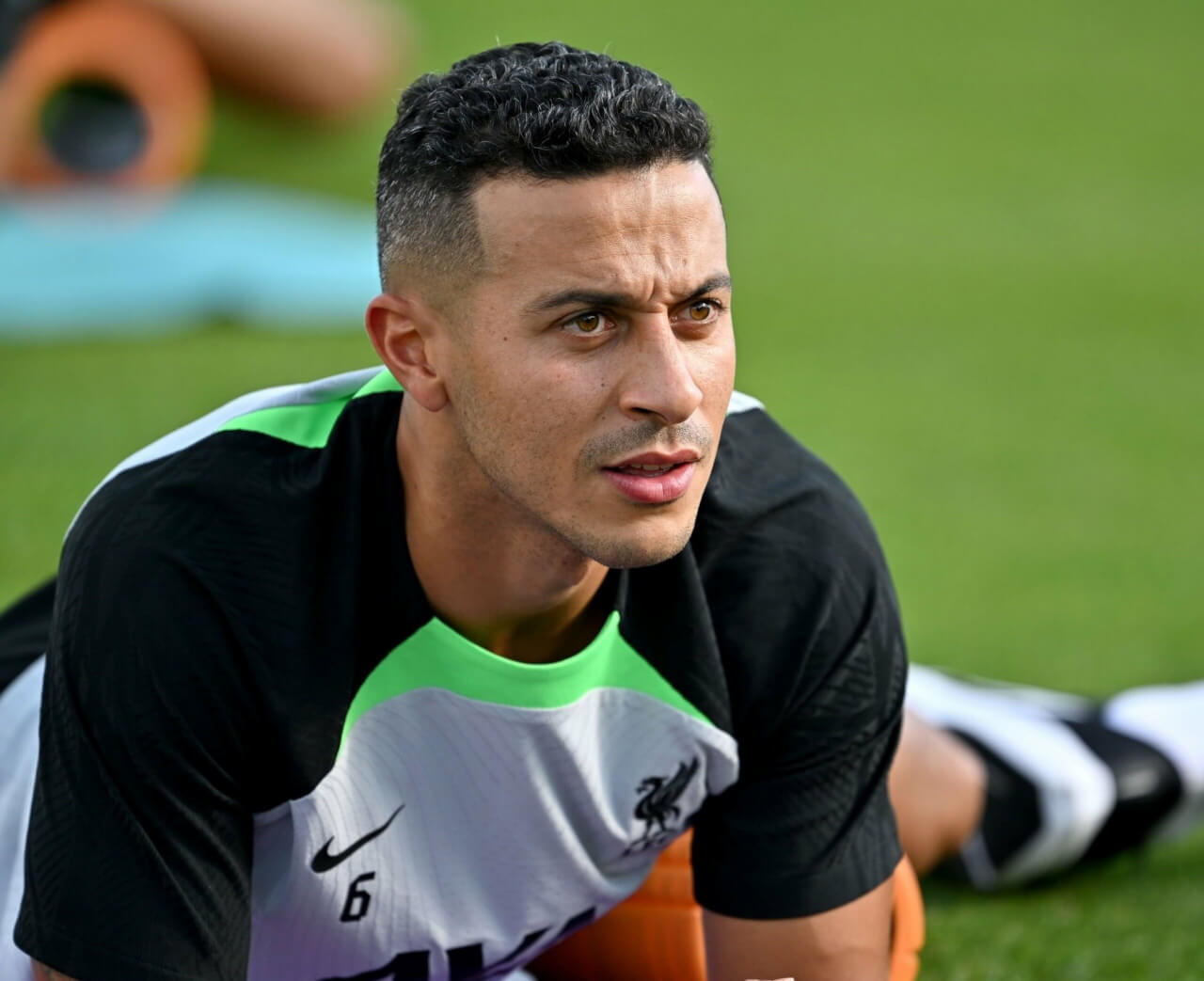 Liverpool's Midfield Reinforcements
While Thiago's steadfastness brings reassurance, Liverpool remain focused on bolstering its midfield. The club has made some laudable steps in this direction by securing the signatures of Alexis Mac Allister and Dominik Szoboszlai. Further, Liverpool are reportedly in talks with Southampton over the potential acquisition of Romeo Lavia.
As the transfer window gradually winds to a close, Liverpool FC are expected to make additional strategic moves. With Thiago staying put, there's an experienced pillar around which to mould the Reds' new-look midfield.
The Journey Ahead
While there are inherent challenges in losing six experienced midfielders in a single summer, there is also opportunity. The chance to rebuild and restructure, to mould new players into the high-tempo, aggressive style that Liverpool has become synonymous with under the watchful eye of Jurgen Klopp.
For Thiago, this is an opportunity to cement his status as a vital piece in the Liverpool machinery. As a masterful midfielder, Thiago is expected to rise to the occasion, filling in the void left by the departure of key players while also serving as a mentor to the new recruits.
The Merseyside outfit, armed with their unwavering midfield maestro, are expected to weather the storm. Despite the significant changes, the belief remains strong – the Reds are ready to face another football season head-on.