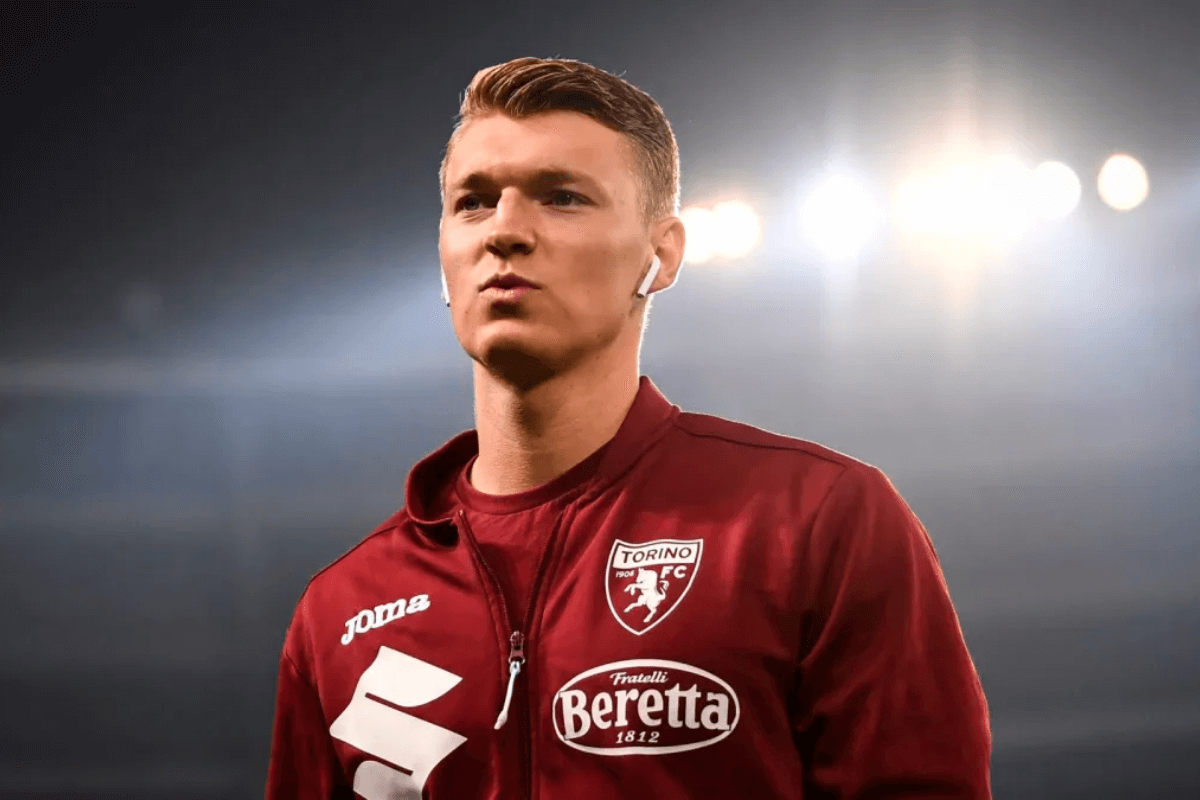 Report - Liverpool hit considerable hurdle in chase for €40m defender
Perr Schuurs: Liverpool FC's Pursuit and the £8m Puzzle
In football, the pursuit of new talent often feels akin to a high-stakes chess game. Clubs, players, and fans all find themselves wrapped in a gripping saga of transfer windows and bidding wars. Liverpool FC, the venerated Premier League stalwarts, find themselves in such a conundrum over the transfer of Torino's Perr Schuurs.
The Stumbling Block in Liverpool's Quest for Schuurs
As Jurgen Klopp, Liverpool's visionary leader, dreams of pairing Perr Schuurs with the club's defensive titan Virgil van Dijk, he faces a formidable challenge. As reported by Calciomercato Torino, Liverpool's dialogue with Torino regarding Schuurs' transfer has hit a considerable hurdle. The Italian side has put all talks on ice for now, including those with another Premier League club, Crystal Palace.
The chairman of Torino, Urbano Cairo, has drawn a line in the sand for his talented centre-back's transfer fee. He has made it clear that nothing short of €40m (£34m) would see Schuurs depart from the Stadio Olimpico Grande Torino. This steep price tag has seemingly been the bone of contention.

The Race for Schuurs: Liverpool and Crystal Palace in the Fray
Both Liverpool FC and Crystal Palace have shown significant interest in Schuurs. The young Dutchman now finds himself in an uncomfortable limbo, having recently admitted to Torino fans that he doesn't know what the future holds for him beyond the current transfer window.
Nonetheless, the 6 ft 3 defender remains professional. His summer has been one of focus and discipline, dedicated to pre-season training. Liverpool FC, undeterred by the negotiations deadlock, continues to monitor Schuurs' situation keenly.
Klopp's Dream Pairing: Schuurs and van Dijk
Klopp's desire to pair Schuurs with fellow Dutchman van Dijk is no secret. However, the path to this dream pairing remains fraught with challenges. The most prominent of these comes in the form of Crystal Palace, a direct competitor in the bid for Schuurs.
Reports at the beginning of July revealed that Liverpool had offered €30m (£26m) for Schuurs. This was promptly rebuffed by Torino, as was a subsequent bid from Napoli. It's clear that the Italian outfit was expecting, and waiting for, a higher offer.
Crystal Palace: The Wrench in the Works?
Throwing a wrench into Liverpool's plans, Crystal Palace entered the fray with a sizeable bid of €35m (£30m) for Schuurs. However, Torino's resolve held steadfast at the €40m (£34m) mark. Schuurs had even agreed to a move to Crystal Palace, making the situation more complex.
The £8m Hurdle: A Test for Liverpool's Resolve
As it stands, Liverpool FC are £8m shy of Torino's asking price for Schuurs. The question now is whether they'll meet this valuation, bring Perr Schuurs to Anfield, and realise Jurgen Klopp's dream of a Dutch defensive duo.
Liverpool FC's pursuit of Perr Schuurs has become a captivating narrative, fuelled by speculation, intrigue, and a simple £8m question. For now, all eyes will remain fixed on Anfield as the chess game continues.