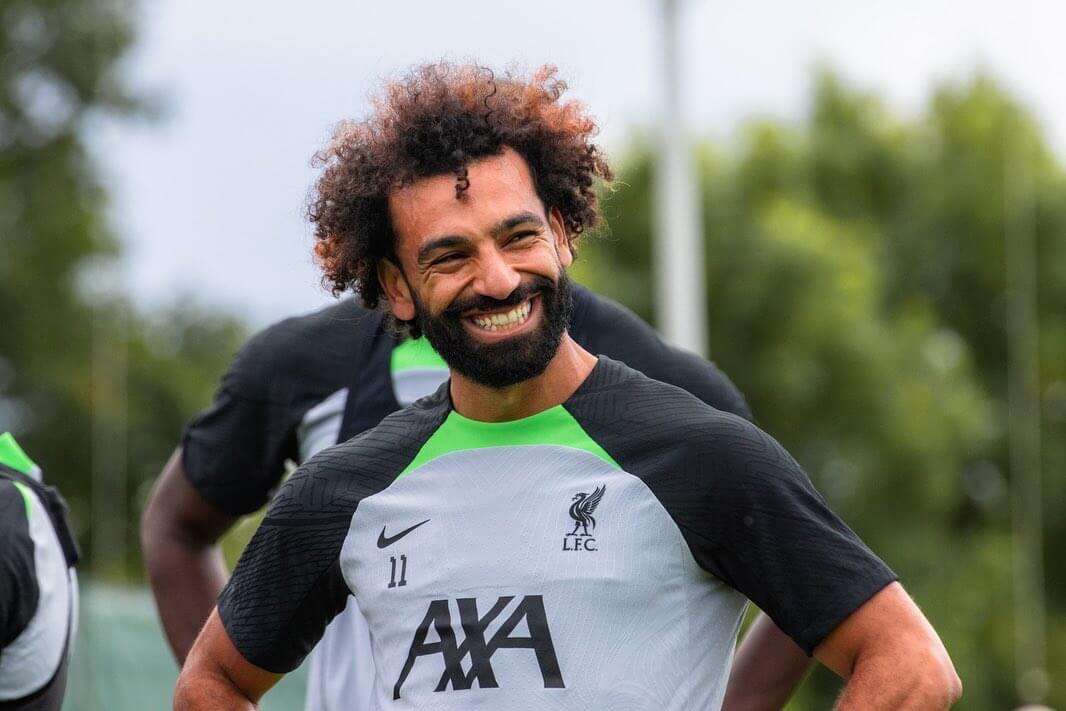 How Liverpool Can Attack Chelsea on The Premier League Opener
How Liverpool Can Attack Chelsea on The Premier League Opener
Most Premier League clubs are in turmoil and many fanbases are scrambling to find happiness within this ongoing summer transfer window, that is, if social media were to be believed. If, however, you are a deluded Arsenal fan, you will be annoyingly adamant that your North London team are on the cusp of greatness, before inevitably imploding (on multiple occasions) throughout the season. Hopefully, Liverpool's fanbase are emitting all their frustrations during this long off season, as certain groups cling to the theory that the reds will sign no more players, that FSG will not bankroll any spending (ever again), whilst demanding that experienced players are forever retained by the club. I do not believe even a quadruple winning campaign would please some people, as many fans merely want to see the footballing world as a dark and disappointing place to complain about.
The reds are now just a fortnight away from their first competitive match of the season, with a trip to Stamford Bridge awaiting the 19-time English League champions. At 16.30 on the 13th August, Sky Sports will be hosting their first Super Sunday of the campaign, as two Premier League powerhouses collide. Both Chelsea and Liverpool greatly underwhelmed last season, with the reds 5th place finish only bettered (in a comical sense) by the blues final 12th position. I for one, am more than happy to be visiting this bottom half team (on the opening day), as they desperately attempt to build something resembling a working squad. I have never given much credence to what happens in preseason, with the shaping of the squad remaining the key for any elite team's season. Results will mean very little as entire squads rotate on and off the field, all whilst the league table remains deathly still.
What Do Chelsea Need to Be Competitive & Who Has Left the Club…?
The list of summer departures of Chelsea is very interesting, especially considering what was paid to secure some of these players.

Kai Havertz
Mason Mount
Mateo Kovacic
Kalidou Koulibaly
Christian Pulisic
Edouard Mendy
Ruben Loftus-Cheek
Ethan Ampadu
N'Golo Kanté
César Azpilicueta
Pierre-Emerick Aubameyang
Abdul Rahman Baba
Tiemoué Bakayoko
David Datro Fofana (loan)
Denis Zakaria (end of loan)
João Félix (end of loan)
From that list, you can also rule out Wesley Fofana, who has recently undergone surgery for an Anterior Cruciate Ligament Injury. Below you can see what the starting eleven would possibly look like, if they were finally able to land Moisés Caicedo from Brighton.
What's your thoughts on this line up for Chelsea? pic.twitter.com/NQoHTAcckk

— Frank Khalid OBE (@FrankKhalidUK) July 21, 2023
Fundamentally, that is a strong enough looking side, but with a few glaring issues. Thiago Silva is approaching his 39th birthday and does not work in a back four. His penalty box defending is still commendable and though he does still look comfortable sat in between two centre backs (as a sweeper), he could become very exposed in that altered shape. The 4-2-3-1 system is something that their new manager, Mauricio Pochettino, has been fielding throughout preseason and will no doubt look to build around this formation throughout the season. In terms of player familiarity, each line of the west London team will be housing starting entities that are new to those next to them. The competitive nature of the Premier League demands good understanding of the managers wants, as well as their teammates strengths and weaknesses. Though I believe Roberto De Zerbi remaining star midfielder, Caicedo, will eventually join Todd Boehly's free spending club (to form a tantalizing middle ground with Enzo Fernández and Christopher Nkunku), they simply would not have had the game time to build a solid unit.
How are the Reds Likely to Line Up, With the Hopeful Addition of Roméo Lavia…?
Hopefully this on ball system clicks, as it looks beautiful.

Add another CDM / LCB / RCB & it becomes elite…#LFC #Lavia #LiverpoolFC pic.twitter.com/WIgen4rmy7

— Steve Smith (@StevLFC) July 28, 2023
That is the general feeling I get, with the only real question being whether to start Diogo Jota, Cody Gakpo or Darwin through the middle. I stand by what else would be needed, as the squad needs an upgrade on Matip at RCB, a solid and specialist alternative at LCB and another CDM so that not too much pressure is forced upon Lavia. The middle ground would need some stellar organisational support from the new captain, regardless, yet I believe if he can make the likes of Dejan Lovren and Alberto Moreno look good, then guiding these new and elite level talents should be a non-issue. There is a clarity in why this new style of play was pushed through at the back end of last season, so that we could fire from the opening whistle of the 2023/24 campaign. The early integration of both Alexis and Dominik mean they have had ample time to adapt to the demands of their new manager, and make only the holding a role a position that needs attention. It may well be that Klopp reverts to a 4-3-3 system and plants Thiago Alcântara and Alexis either side of a new CDM, so that he can be guided through a potentially explosive Liverpool debut.
What unravels over the coming days could be critical for both clubs and their ability to start the season with confidence. As each manager desperately hunts their new defensive midfielder, I get the feeling that whoever prevails in that quest could gain the upper hand on match day 1.