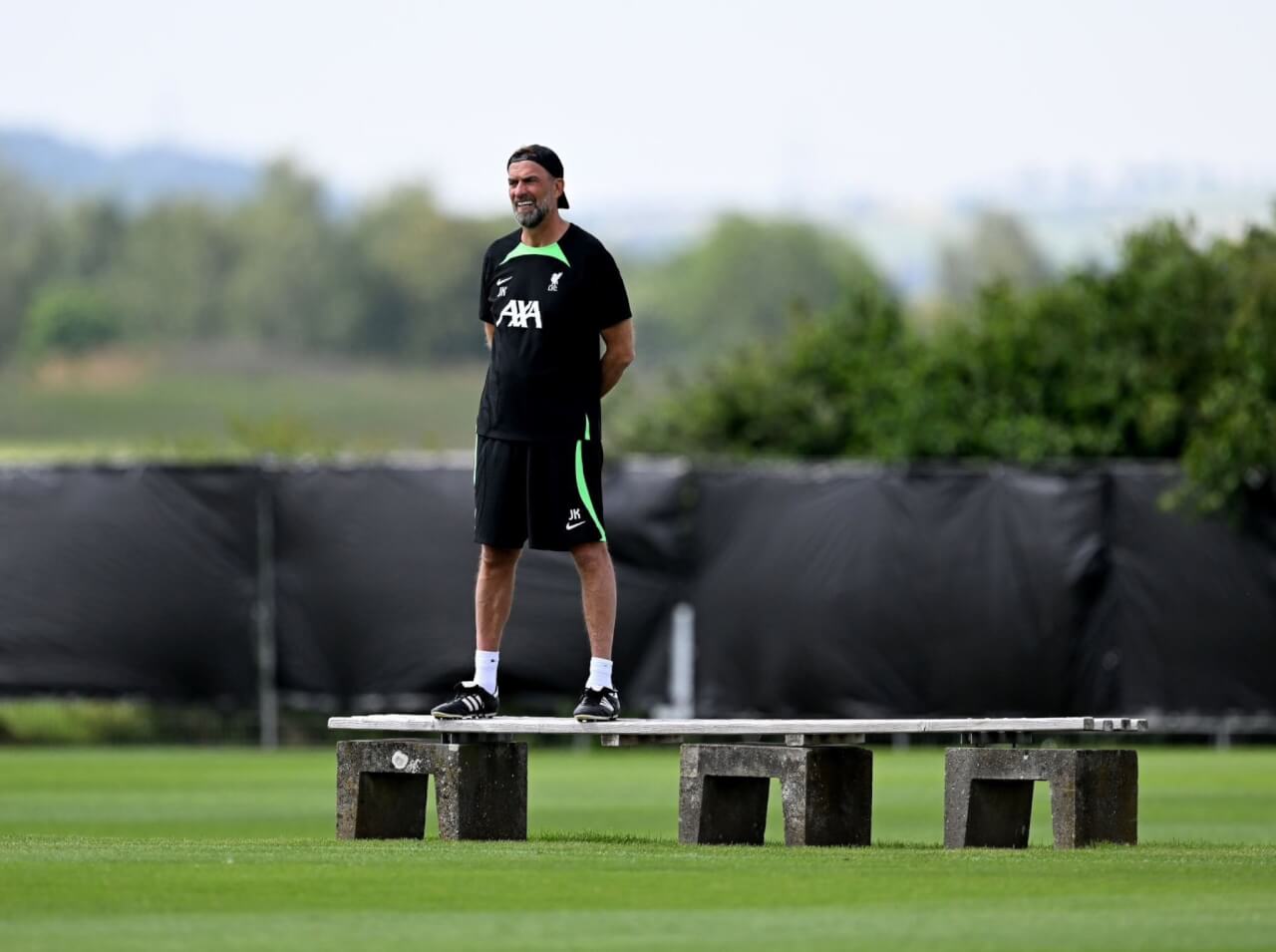 Report: Klopp Yields His New Power in Liverpool's Revamped Plan
The Evolution of Liverpool's Pre-Season Under Klopp's Stewardship
In the vibrant heart of Liverpool Football Club, Jurgen Klopp exerts an undeniable influence. This year, that potency is most evident in the makeover of the pre-season proceedings.
It's in the echo of the 2022/23 season that Klopp and his coaching entourage pinpointed the catalysts for the club's turbulent journey. It appeared that the previous summer's happenings significantly impacted the team's performance.
Pre-Season Asia Tour: A Learning Experience
Starting with a voyage to Asia, it was later deemed sub-optimal for a period crucial to the development of fitness. The journey to Thailand immediately placed the players at a disadvantage, demanding a recovery phase before any substantial work could commence.

Then, an additional trip to Singapore brought about further disruptions, straining the squad's preparation.
Liverpool dutifully met their commercial obligations in Asia, however, upon their European return, the team found themselves trailing in terms of readiness.
The repercussions of this lag continued to ripple through the training camp in Austria and throughout a season that few would want to replay.
On this note, Klopp openly shared his views:
"Would I do anything different? I wouldn't go in the first week to Asia."

"It is not really in our hands. Things get decided and we deal with it."

"Would it have been better to do it differently? Yes. We learn from these kind of things."
A New Approach: Prioritising Fitness
Given Klopp's weighty role at Anfield, there was little likelihood of history repeating itself this summer.
Klopp made a decisive move, prioritising fitness by commencing at the AXA before a trip to Germany.
This year's pre-season 'tour' was limited to one locale, with Singapore gaining favour over potential American locations, including Las Vegas.
Commercial appearances by first-team players have also been minimised under Klopp's guidance, bolstered by the attendance of Liverpool legends like Lucas Leiva, John Aldridge, John Barnes, Ian Rush, Martin Skrtel, and Gary McAllister. These iconic figures helped cater to partners' and fans' demands, all while travelling separately from the squad and football staff.
The club's colossal size has meant an equally vast number of staff members accompany the team on these trips, including press officers, camera operators, website journalists, social media managers, and producers.
The Impact of Klopp's Pre-season Changes
The dawn of a new season waits eagerly on the horizon. For those privileged to participate in these pre-season expeditions, they are often treasured as career highlights, albeit the players' experience is much more gruelling.
However, should they conquer this rigorous training and emerge ready for the fresh season, Liverpool can look forward to a brighter campaign. Any triumphs will no doubt be attributed, in part, to Klopp's recalibration of the pre-season protocol.
This insight into the current changes at Liverpool comes courtesy of David Lynch from This Is Anfield.