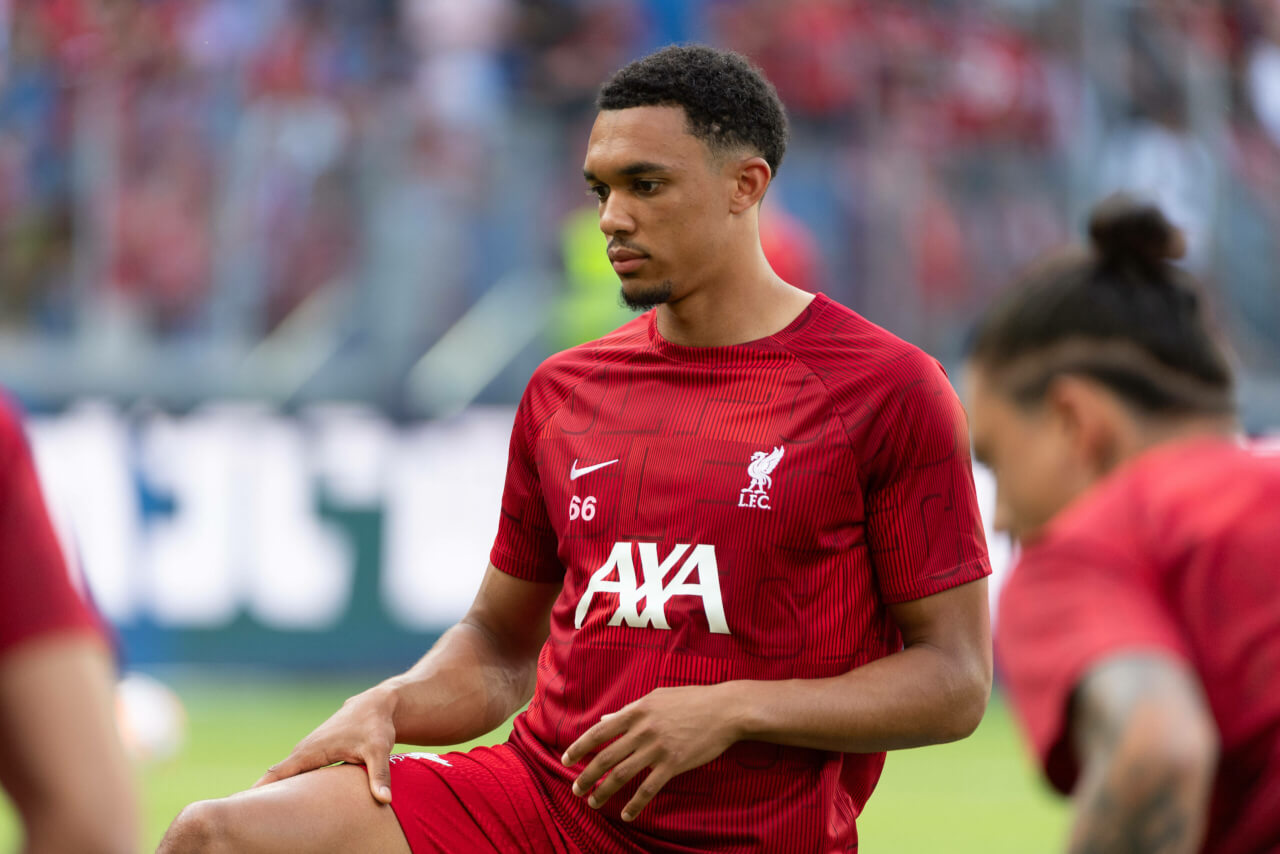 Liverpool FC and Their Right-Back Dilemma
Liverpool's Right-Back Dilemma: Joe Gomez, Trent Alexander-Arnold, and The Tactical Puzzle
Liverpool FC are facing a dilemma, but it's not one that's been stealing the headlines. Though the midfield chaos has caught most eyes, the right-back dilemma might be as crucial. It's a question involving Joe Gomez, Trent Alexander-Arnold, the evolving tactics of Jurgen Klopp, and the spirit of an ambitious club.
Trent Alexander-Arnold: A Right-Back or Midfield Maestro?
Trent Alexander-Arnold, 24, a club captain in waiting, is regarded as one of the most talented players in world football. The notion of a fit Alexander-Arnold shouldn't create worries for Liverpool about the right-back position, but times have changed.
The question now is whether his game has evolved to where he might be a better midfielder than full-back. Given the upheaval in midfield, with Jordan Henderson's departure to Al Ettifaq and Fabinho's impending exit to Al Ittihad, might Alexander-Arnold be the ideal No. 6 for Liverpool? The young stalwart has played there for both Liverpool and England this summer, after all.

If Alexander-Arnold is used as a No. 6, even if temporarily, where does that leave the Reds at right-back?
The Alternatives: Joe Gomez and Conor Bradley
The options are intriguing. Joe Gomez, entering his ninth season at Anfield and only 26, is a well-known figure. His form from the 2019-20 title-winning campaign, where he partnered Virgil van Dijk, showcased his potential.
"When he extended his contract until 2027 last summer, Klopp said his 'best years' were still ahead of him," but the subsequent season didn't align with that optimism. Gomez started just nine games from mid-January and his form dipped noticeably. But with support and the right system, he's shown his worth before and is both fit and eager for the new season.
Conor Bradley is a different prospect. At just 20, the Northern Irishman is making waves after helping Bolton Wanderers reach the League One play-offs. He's gradually gaining Klopp's trust, winning accolades, and turned down Championship opportunities for a full campaign at Bolton.
Tactics, Formations, and Pre-Season Experiments
The pre-season has seen Klopp experimenting with formations, such as the 3-box-3 setup that ended last season well for Liverpool. Bradley and Gomez have been tried in various roles, reflecting the fluidity and flexibility Klopp may be seeking.
For example, in the 4-4 draw with Greuther Furth, Bradley played the first half at right-back, moving into an inverted midfield role when Liverpool had possession. Gomez's introduction saw a shift, with the left-back, Kostas Tsimikas, taking on the inverted role.
The big question, though, is whether experience is needed, especially at demanding venues like Stamford Bridge.
Conclusion: The Right Choice for Liverpool's Right-Back
Liverpool's right-back dilemma is not just about selecting between Trent Alexander-Arnold, Joe Gomez, and Conor Bradley. It's a tactical puzzle, a blend of experience and youthful ambition, and a decision that could influence Liverpool's pursuit of stability, a return to the Champions League, and another serious title challenge.
With three more friendlies and time in the transfer window, the Reds have room to experiment.
The solution to Liverpool's right-back riddle might not be straightforward, but it will be a defining piece of Jurgen Klopp's tactical masterclass.