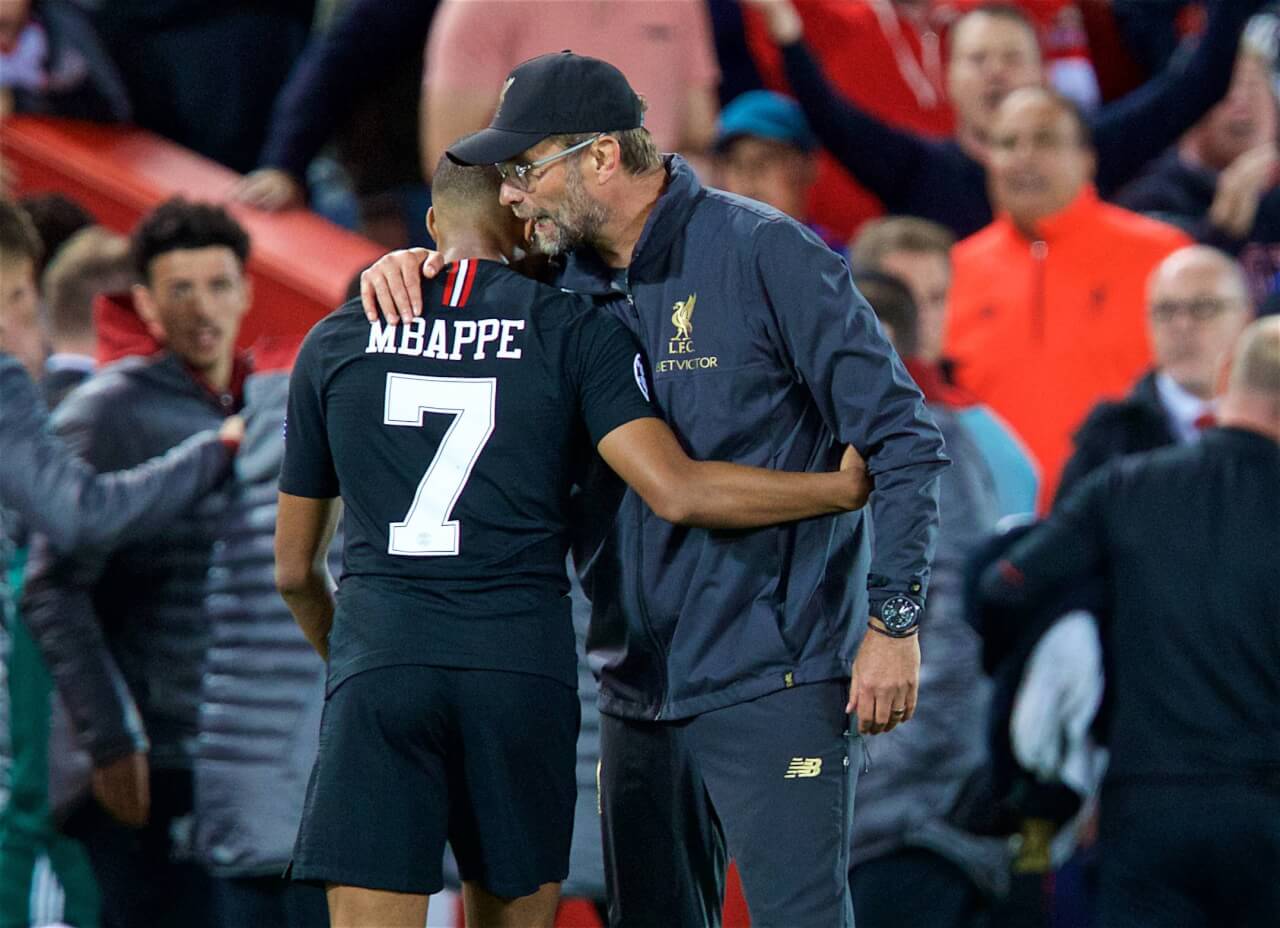 Report: 'I talked to Liverpool', Reds In Mix for £200m Superstar
Chess, Chance and Charisma: Liverpool, PSG and the Mbappe Saga
An Unexpected Murmur from Merseyside
From the football whispers swirling in the wind, an audacious rumour has drifted into the public sphere. According to the Mirror, the powers that be at Liverpool and Paris Saint-Germain (PSG) are in the throes of a high-stakes discussion. The catalyst for this discussion? None other than the footballing wunderkind, Kylian Mbappe. The proposition, as it stands, is as brazen as it is tantalising: a one-year excursion from the heart of Paris to the Mersey shores for Mbappe.
The Contract Conundrum and Madrid's Dream
The crux of this tale revolves around a charismatic Frenchman, a dwindling contract and a dreamscape painted in white. Mbappe, with just 12 months remaining in his PSG tenancy, has made his intentions clear to the Parisian board. His gaze is fixed firmly on a future draped in the white of Real Madrid, a fact that is now as integral to football's narrative as the offside rule.
However, the astronomical fee attached to Mbappe's signature, reportedly north of the £200m mark, has proved to be the proverbial spanner in Madrid's works. The Madrid hierarchy, ever the seasoned strategists, seem to be biding their time, waiting to net Mbappe on a free transfer when the time comes.

Liverpool's Shrewd Ploy
In this high stakes game, PSG are the side holding a dwindling hand. They are faced with the very real prospect of losing their star asset for zilch. As a countermeasure, the Parisians are seemingly open to the idea of a temporary separation with their prized player. Here is where Liverpool, armed with a shrewd proposal, wade into the fray. Their offer: a one-year loan spell for Mbappe, accompanied by a tidy sum as a base fee.
This neat little arrangement offers something for all parties at the table. Mbappe gets a temporary change of scenery. PSG keep their bank balance in the black, and Liverpool have the chance to add a jewel to their attacking crown, even if it's just for a season.
Anfield Calling, Once Again
Rewinding back to 2018, there were whispers of an Anfield sojourn for Mbappe before he inked his PSG deal. The Frenchman has since been vocal in his admiration of Jurgen Klopp's battalion, adding a certain intrigue to these recent rumours.
Reflecting on their past interaction, Mbappe candidly shared, "'We talked a little bit, but not too much,'". His maternal sentiment for the Reds is no secret either. He elaborated, "I talked to Liverpool because it's the favourite club of my mum, my mum loves Liverpool. It's a good club and we met them five years ago."
As speculation continues to bubble around this audacious move, the world waits in anticipation. One can only guess at the next manoeuvre in this grand chess game involving Liverpool, PSG, and the charismatic figure of Kylian Mbappe.