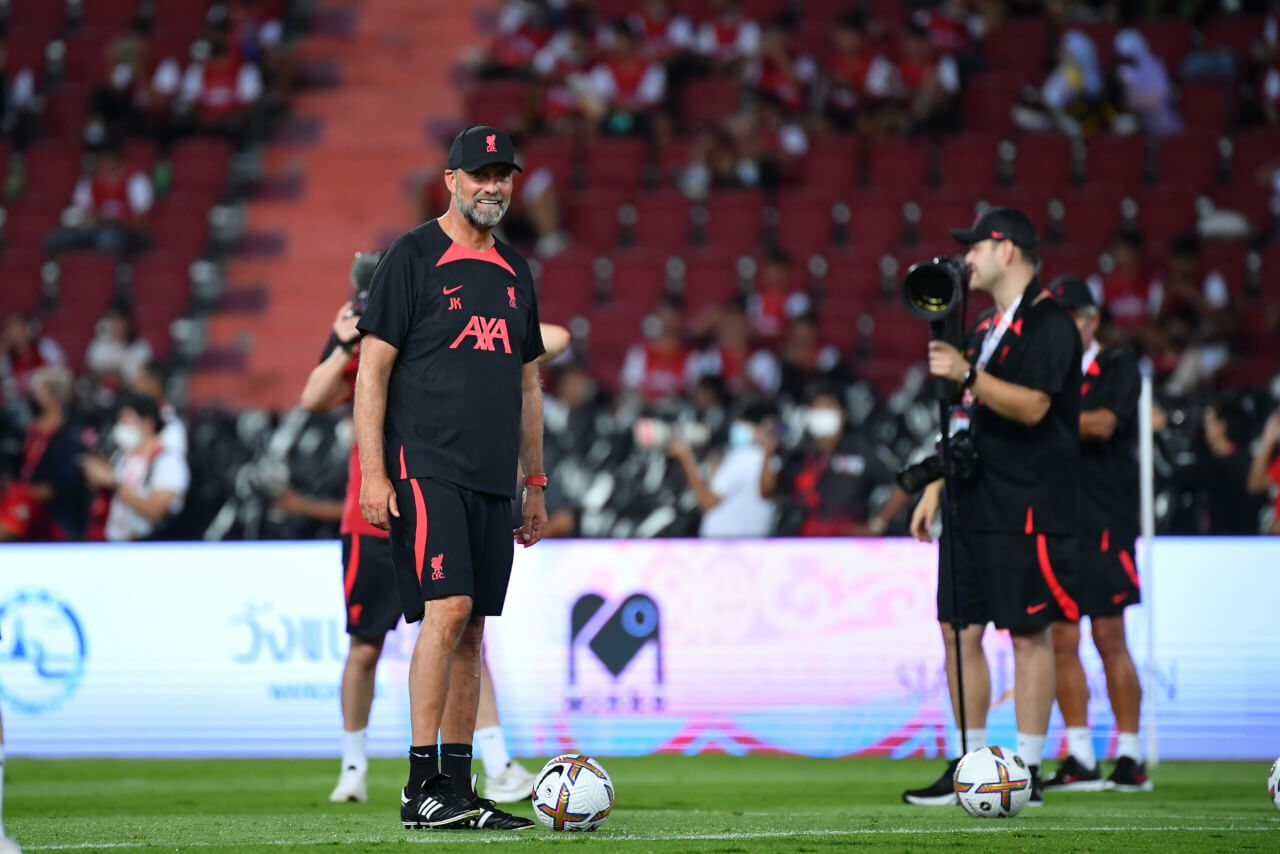 Liverpool in Singapore: Your Comprehensive Game and TV Guide
Liverpool on Tour: Singapore Chronicles – Your Complete Guide to Following the Game
From the Heart of Singapore to Your Home Screen
The city-state of Singapore awaits with bated breath as Liverpool, donned in their signature red, stride towards their third pre-season skirmish. After a thrilling 4-4 standoff with SpVgg Greuther Furth in the confines of an empty stadium, they're primed to clash with Leicester in a spectacle sure to draw cheers from the exuberant crowd.
Despite the calendar highlighting a mid-week face-off with Bayern Munich, the recently demoted Foxes won't be without an impressive throng of spectators, eager to see the Reds in action.
Liverpool's Pre-Season: Final Countdown
Post-Singapore, one solitary friendly remains before the Liverpool crew navigate their course to Stamford Bridge, challenging Chelsea in the Premier League. As we speak, the first Singapore game is scheduled to commence at 10am BST, adjusting to time zones as follows: 5pm in Singapore, 5am in New York, 2am in Los Angeles, 7pm in Sydney, 1pm in Dubai, and 12pm in Nairobi.

Follow the Reds: Your UK & Global TV Guide
For UK Spectators
Liverpool vs. Leicester will illuminate your screens live on LFCTV in the UK, complete with live streaming capabilities.
Globally
From across the pond, fans can join the action with Liverpool vs. Leicester, alongside post-match highlights and full replays available to savour after the final whistle. For a comprehensive list of TV broadcasters featuring the game, refer to the Global TV guide below.
Dive headfirst into the action on a multitude of channels worldwide: ESPN Caribbean, ESPNPlay Caribbean, Star+, Paramount+, Sky Sport Premier League, Sky Go, Arena Sport 1P, Moja TV, NOW NET e Claro, GUIGO, Star+, ESPN Brasil, Astro Go, ESPN Norte, Arena Sport 2 Croatia, Cytavision on the Go, Cytavision Sports 7, TV3 MAX, Viaplay Denmark, Elisa Viihde Viaplay, V Sport 2 Finland, WOW, Spíler1, Sport 1, DAZN Italy, DAZN Japan, sooka, Astro SuperSport 3, ESPN Mexico, VG+, meWATCH, Arena Sport 1 Slovakia, Arena Sport 1 Premium Slovenia, CBS Sports Golazo.
From Singapore to your living room, the beautiful game unfolds before your eyes. Are you ready to join the Reds?