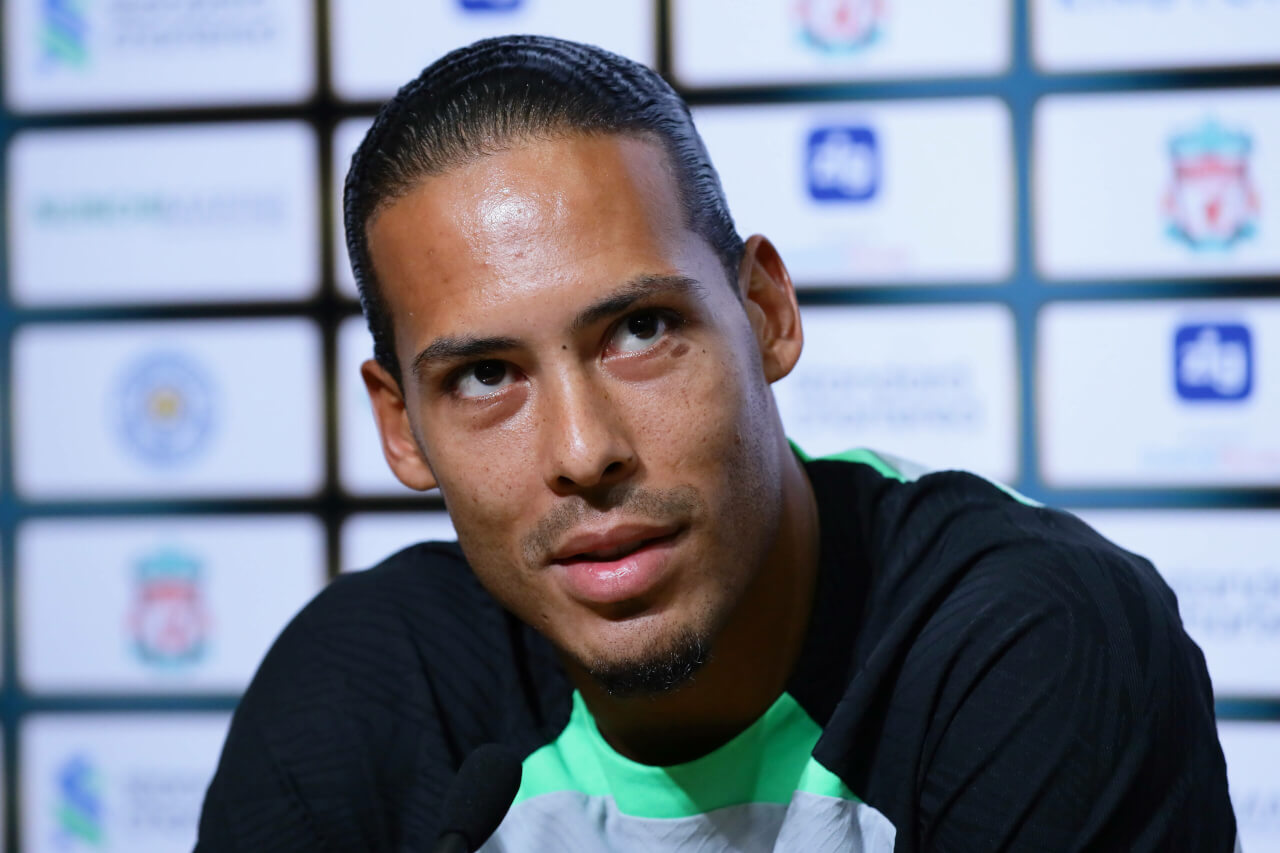 Liverpool Gear Up for Change: Van Dijk Hints at Captaincy
Liverpool's Future Leadership: Virgil van Dijk Poised for the Captain's Armband
The Pride of Donning the Captain's Armband
From the canals of Breda to the iconic Anfield turf, Liverpool's Virgil van Dijk could be moments away from accepting the captain's armband. If appointed, the Dutch centre-back will fill the void left by Jordan Henderson, now heading for the Arabian sunshine at Saudi club Al Ettifaq. Yet, van Dijk remains respectful of the impending announcement, stating, "The captaincy has not been announced yet so I can't say much about it." Despite the uncertainty, the prospect of leading Liverpool fills him with immense pride. He adds, "it would be a huge honour to captain the side."
An Era of Change at Anfield
Reported by The Athletic, Jurgen Klopp, the charismatic Liverpool gaffer, echoes a similar sentiment about the looming changes. Addressing the media ahead of the friendly clash with Leicester City in Singapore, Klopp reveals that he's made his decision on the captaincy, though he will inform his players before making it public.
The departures of Henderson and vice-captain James Milner, who swapped the Anfield sidelines for the pebbled beaches of Brighton, have led to the manager's leadership group shrinking from six to four. Yet, Klopp remains optimistic. "The boys understand this situation," he states, embracing the wind of change swirling around Anfield.

New Leaders Ready to Rise
Even with the departures, Klopp is buoyant about the squad's leadership. Alongside VVD, Trent Alexander-Arnold, Andy Robertson and Alisson remain pillars of the dressing room. Klopp insists that, although "Millie and Hendo were important characters", the other squad members can step up and shoulder the responsibility.
On the changing landscape at Liverpool, Klopp emphasises, "That gives us a real chance for a new and fresh development." Expressing his optimism, he adds, "The main impression I get in all the sessions so far is that the boys are really up to it. They really mean business."
Departing Leaders and the Rise of New
Indeed, the towering Dutch defender Van Dijk recognises the burgeoning leaders within the squad. "We have a lot of players who can and have to take responsibility. I'm confident that will happen," he states, brimming with belief.
However, acknowledging the void left by the departing skippers, he expresses, "Those names who left us were very important for us with their experience and quality. Now others have to step up."
The departure of Henderson, a player integral to Liverpool's success, was met with surprise, including from Klopp. But the manager, while respecting Henderson's decision, focuses on the future, saying, "Jordan will miss us and we will miss him. But we have to go on and we will."
Echoing Klopp's sentiments, Van Dijk admits, "He is going to be a big miss for us, as a player and definitely as a leader," but remains pragmatic: "That's part of football, players come and go, and others have to step up now and that's the reality."
For Liverpool, the changing of the guard is inevitable. As the sun sets on the Henderson and Milner era, a new dawn rises for Liverpool's next captain, and the words of Klopp and Van Dijk reverberate through the corridors of Anfield, embracing change, embodying optimism and echoing the club's ethos: You'll Never Walk Alone.