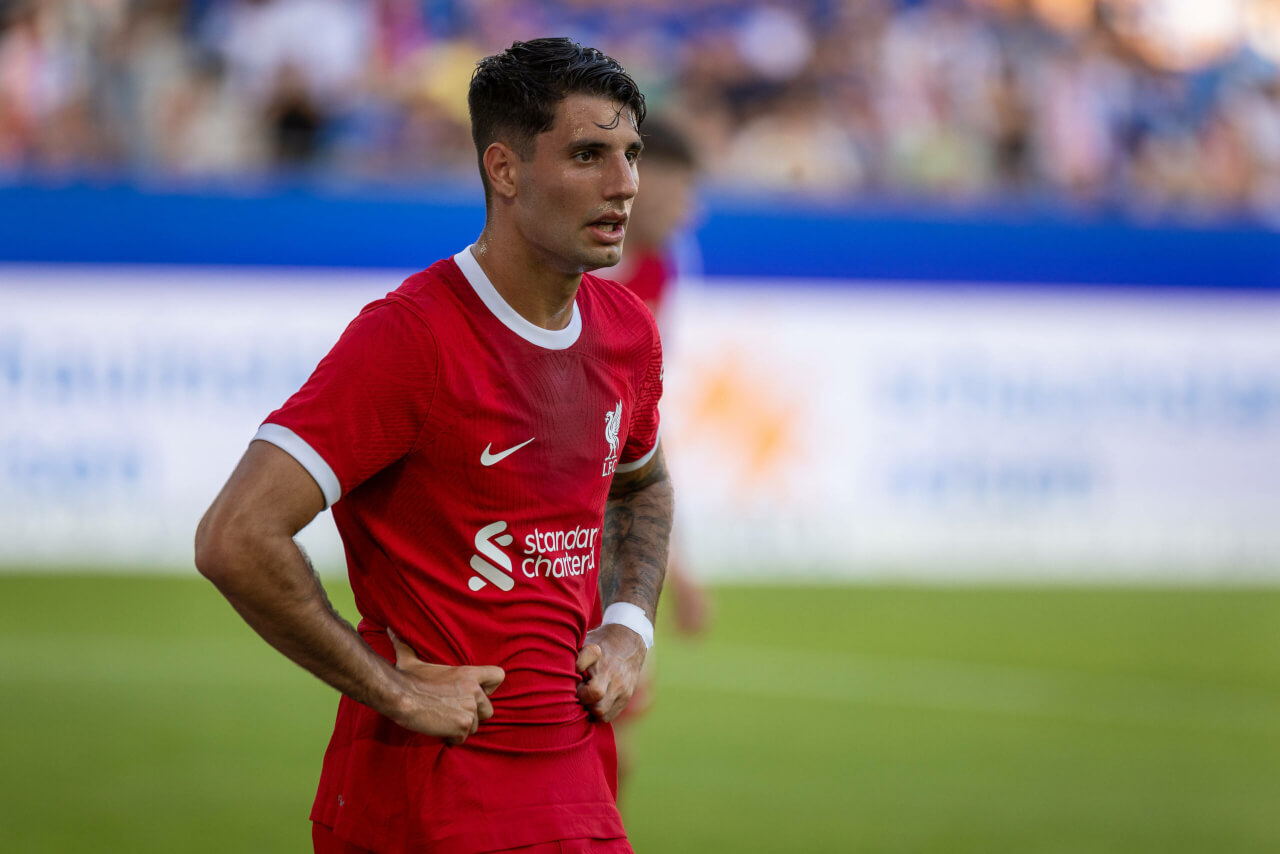 This Season Should See More Goals from Outside the Box
Who Can Score The Long Range Goals?
Not since Philippe Coutinho or Steven Gerrard have Liverpool Football Club had a player able to take a game away from the opposition, by consistently being able to score from outside the box. With more and more opposing defenders creating either a low block or an organised shield (against the reds attacking threat), it has been frustrating to see our boys commonly fail to pull the trigger from distance. I have little doubt that the statistical disadvantage and low XG of scoring from distance plays a part, as our German manager will no doubt prefer recycled possession. I am all for patience and intricate build up play, especially due to our usual dominance and array of creative talent. However, this summer's transfer window has me a little excited about reproducing that which has been left dormant for too many years, which is the emphatic and successful strike from distance.
19 – Philippe Coutinho scored 19 Premier League goals from outside the penalty area for Liverpool; only former teammate and now-Aston Villa manager Steven Gerrard scored more for the club from outside the box (33). Reunited. pic.twitter.com/tMTU1aFfng

— OptaJoe (@OptaJoe) January 7, 2022

From last season's crop of squad members, I would probably limit any long-range credibility to Trent Alexander Arnold, Mohamed Sarah, and Luis Diaz. The 2022/23 campaign saw our new hybrid playmaker spend much of his season chasing oncoming attackers, whereas the Egyptian King was often forced into a very wide starting position. Our unfortunate Colombian flyer was pinned to the Axa treatment table for much of the year, whereas the remainder of the group's only success was to largely underwhelm.
Just a few months after our failed attempt at the quadruple, the next season attempt would have remained a journey which drifted into disappointing obscurity, until the action of April 9th, that is. Anfield's visitors for the day, Arsenal, were only just able to secure a 2-2 draw, whilst witnessing a system transformation which unleashed our number 66 into that now famous hybrid role. Despite this strategy being created many generations ago (not by Pep), it was a new and exciting experience for the reds fan base, which emitted a new attacking and creative threat from our downtrodden right back.
https://twitter.com/AnfieldWatch/status/1659816858889879553?s=20
Can Trent Emerge as Goal Scoring Midfielder from Distance…?
Although the 24-year-olds goal against soon to be relegated Leicester was initiated from a free kick, it still represented what we all hope to see in the coming months. A mere few weeks after that stunning effort, Gareth Southgate's forgotten England man was soon celebrating a brilliant goal from outside the box, as he began his reemergence to international stardom, which was wrongly written off in the years prior. The transformation for both Trent's domestic and international teams was aided tremendously by spectacular goals, which remain one of the greatest singular moments in our beloved sport.
https://twitter.com/AnythingLFC_/status/1669792338464350235?s=20
Both Our New Recruits Can Add Both Goals & Assists 
Alongside the talents of our homegrown star, this summer's window of change also saw the recruitment of two tantalising attacking midfielders, Alexis Mac Allister, and Dominik Szoboszlai. These are the types of technicians which will be vital in combining a new and vibrant front line, one which struggled with so many changing parts in a disappointment year. As we gather pace towards the opening weekend of the 2023/24 Premier League season, I suspect some of Jürgen Klopp's former inhibitions (regarding continued recycling of play) may start to be replaced with a slightly more open licence to some of his players. There is no way that this extension will drift too far out from those mentioned, yet I do expect our previously predictable nature to change somewhat. The art of shooting from distance is something that requires incredible technique, for it to become a continuing success.
His long distance shooting is a force to be reckoned with. He is a threat from anywhere outside the area up to about 30 yards from goal.

As an incredibly hard working player he is perfect for klopp. A hard working presser who will do everything to get the ball back. pic.twitter.com/uJxKcWNZNv

— Dominik Szoboszlai Xtra (@Szoboszlai_xtra) July 26, 2023
In terms of our multi-talented Hungarian, we should all be looking forward to his explosive nature and long-distance shooting abilities. With so much movement and intelligence surrounding him, the confusion and interchanging will no doubt create avenues to test the varying keepers. The sheer expectancy (from the opposition defence) alone may create space and passing channels which can radically alter our previous patterns of play. As I said earlier, the former RB Leipzig man is not the only new body which can offer a long-distance threat, as a certain Argentine World Cup winner is no slouch when it comes to the spectacular.
https://twitter.com/ESPNUK/status/1666746686033608705?s=20
Though the former Brighton man is not as outrageous with his long-range striking, it still becomes yet another tool that can be embedded within this exciting transitional period. For too long now, we have been over-reliant on Mohamed Salah to break the deadlock or find his way through a maze of obstacles. Now we have the new ingredients which can help relax that goal scoring burden, whilst doing so in some truly special ways.