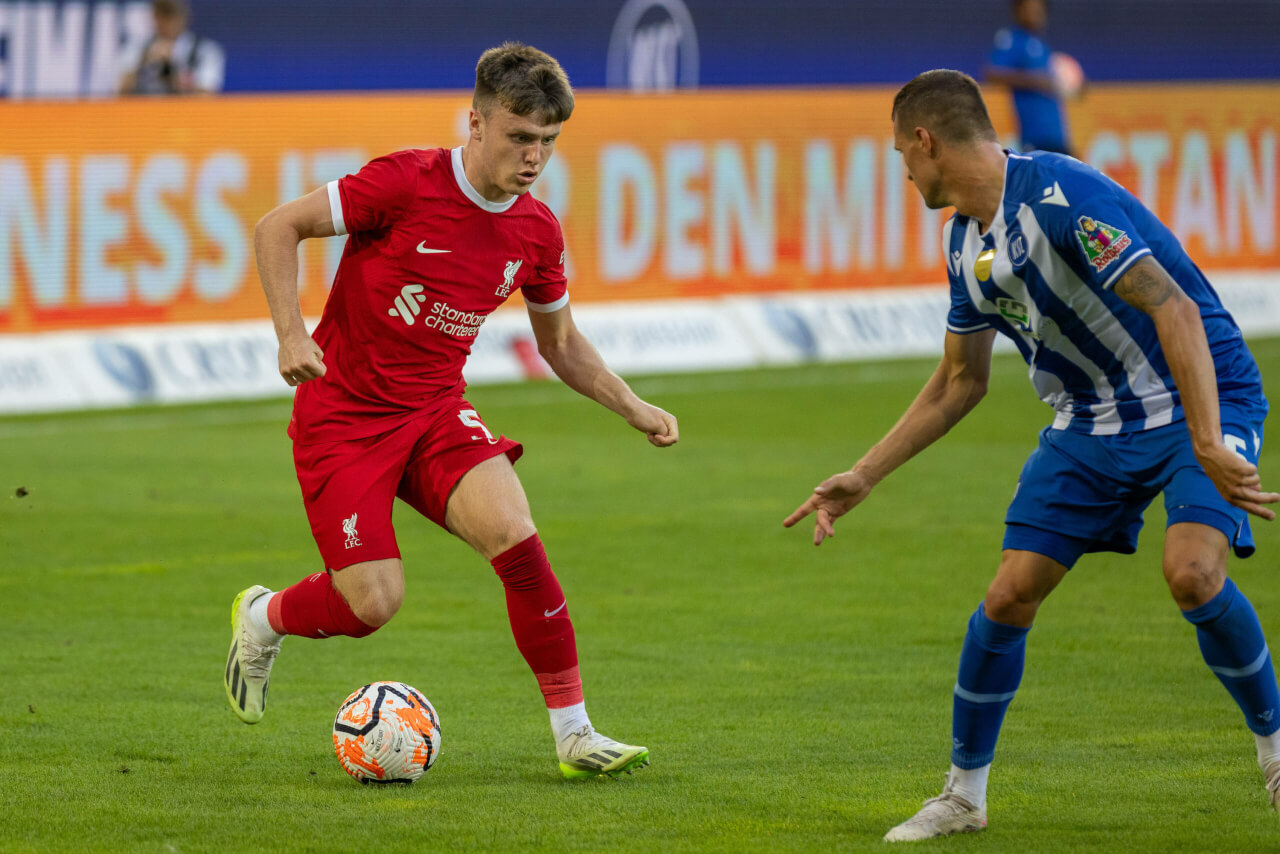 Liverpool's Next Big Thing: Doak Lauds Salah's Influence
Doak's Praise for Salah
In a recent encounter with the Liverpool Echo, Scottish prodigy Ben Doak paid homage to Liverpool's wing maestro, Mohamed Salah, hailing him as one of the top footballers globally. This interaction followed a pre-season friendly clash where Doak featured alongside Salah, showcasing his admiration for the 31-year-old Liverpool forward. The young Scot had the honour of netting the final goal in a triumphant 4-0 victory over Leicester City.
A Memorable Pre-season for Doak
Ben Doak's performance in Liverpool's pre-season summer fixtures has been nothing short of impressive. However, it was Salah who captivated the youthful Scotsman's attention. Playing with the top-tier winger is an enviable opportunity for the 17-year-old whiz-kid, providing an unparalleled learning experience.
With Liverpool competing in the UEFA Europa League next season, we may witness Doak earning consistent game time as Salah seizes some midweek breaks ahead of crucial Premier League showdowns.

Four goals from four different scorers in Singapore, as we ran out winners against Leicester City ⚽⚽⚽⚽ pic.twitter.com/y5AKgzRLRG

— Liverpool FC (@LFC) July 31, 2023
Doak's Admiration for Salah
The young Scotsman's adulation for Salah reveals how much he values the former AS Roma player's skillset. Starring alongside such an esteemed winger has seemingly left the youngster in awe.
In Doak's own words, "What's not to like [about Salah]? He's one of the best in the world and has been for a few years, I'm just trying to soak it all up, and take in everything I can from him."
Doak's Promise and Potential
With an impressive pre-season under his belt, Doak is poised for an electrifying inaugural year with Liverpool's senior team. Salah's mentorship could be instrumental in transforming the young winger into a regular fixture in Jurgen Klopp's lineup next season.
At 17, Doak possesses the potential to evolve into a future Liverpool superstar. Sharing the pitch with world-class talents like Salah could be pivotal in realising this potential.
The upcoming season holds immense expectations for Doak. If Salah can guide the young forward through the ins and outs of the job, Doak could well establish himself as Liverpool's next big star.