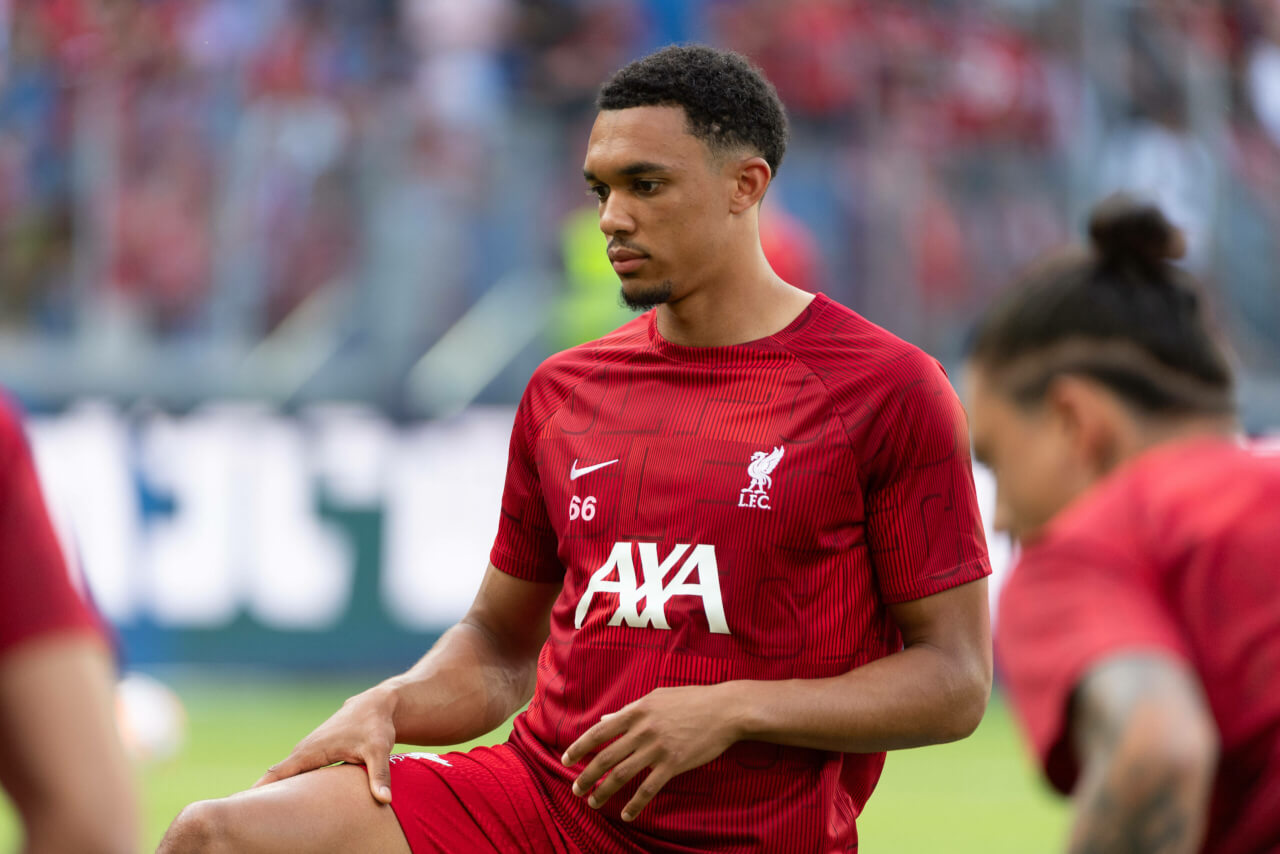 New Vice Captain: New Chance To Shine
Reds' New Number Two
There's a great quote that seems apt in this situation. "One of the first steps to successful leadership is to forget your age and remember your dream." It's near impossible to believe that one of Trent Alexander-Arnold's footballing desires isn't to captain his boyhood club on a regular basis and that moved one step closer on Monday night. With the West Derby born player being confirmed as Liverpool's vice-captain for the coming season, it felt an exciting, forward-looking and positive appointment all round. It also sees the start of a new chapter for Liverpool's number sixty-six and whilst it's not the first time he has or will, its new stage on which to shine.
Last Season's Rollercoaster
Last season was a rollercoaster of a year for the 24 year-old which fortunately ended on upward trajectory. Before the season kicked off, a final episode of 'Wingmen' was filmed alongside team-mate Andy Robertson to popular acclaim. You can see any such comedic explorations surely being a thing of the past going forward. Early season performances which drew criticism such as United away, which encapsulated the drop off in form, need to be consigned to history. From Fulham on the opening day the accusations made like lack of desire, willingness to work and a lack of awareness simply can't be levelled against a Liverpool vice-captain.

Transformation and Maturity
The change in the West Derby born player was clear though as Jurgen Klopp and Liverpool look revitalised by a change in formation late in the campaign. Trent enjoyed additional responsibility on the pitch in an inverted role, which saw him create chances galore as the assist column ratcheted up. Off-the-field an added maturity was clear to witness as involvement with the 'world in one city' tournament alongside Nivea and the 'after school academy' initiative alongside the PFA pointed to not just a player but someone developing in every sense.
Press Conference Before Bayern Munich
The press conference before the Bayern Munich which we referenced in post conference presser gave the vice-captain a first outing in his new role in front of the press. In keeping with his man of the match performances in April and May, Jurgen Klopp essentially played the back up role this time round. Trent answered the questions perfectly with a mix of confidence, coolness and a steely thoughtfulness which demonstrated his and the teams focus for this season. The England international spoke about how he's always felt a leader through example and understands his role this campaign. Everyone who watched couldn't fail to be impressed.
Timing, Comparison, and Support
Timing is everything in football and the natural parallels between him and the added responsibility given to Steven Gerrard at such a young age have been drawn. Additionally, with a couple of years left on his contract many reds have observed that such an appointment certainly won't hinder any renewal discussions that maybe set to take place in the near future. Whilst we might not be at that point yet, now is a new opportunity to shine for a local lad who reds feel an attachment too and want to succeed so badly, none more so than his fellow scousers. Everyone is behind this vice-captain.