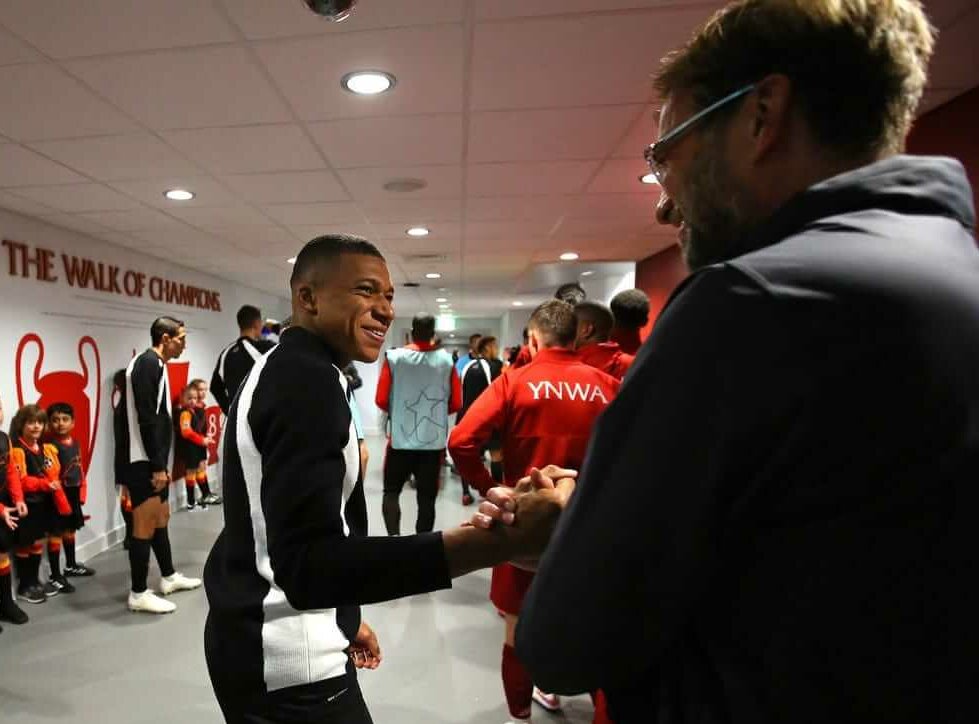 Klopp: 'Financial framework', Key To Liverpool Links With Superstar
Jurgen Klopp Speaks Out Ongoing Kylian Mbappe Saga
Klopp's Response to the Rumours
In an era where football transfer rumours become as sensational as the matches themselves, it was only fitting for Jurgen Klopp, the enigmatic manager of Liverpool, to have a hearty laugh at the suggestion that his club would make a move for Paris Saint-Germain superstar, Kylian Mbappe.
"We laugh about it," Klopp jovially remarked. "I can say that I think he is a really good player. But the financial framework conditions don't suit us at all. Maybe someone else from the club is preparing something and wants to surprise me! But this has not yet happened in the eight years I have been here. That would be the first time."
Kylian Mbappe's future has become a subject of intrigue, speculation, and anxiety for many fans. The 24-year-old Frenchman has been forthright in not wanting to extend his stay at Ligue 1 champions PSG beyond next summer. This comes despite a world-record offer of $330 million (£257m) from Saudi Arabian side Al Hilal.
Liverpool, being one of the elite football clubs, has naturally been linked with Mbappe. However, the Merseyside club has been clear in not considering a move for him.

Klopp: "Mbappé and Liverpool links? We laugh about it! I can say that I think he's a really good player, but the financial conditions don't suit us at all" 🔴🇫🇷

"That would be 1st time in 8 years that someone else from the club is preparing something and wants to surprise me!". pic.twitter.com/t4RkebkucP

— Fabrizio Romano (@FabrizioRomano) July 31, 2023
Mbappe's Tumultuous Relationship with PSG
Mbappe's relationship with PSG seems to be at a delicate crossroads. He was left out of PSG's pre-season tour, raising doubts and sparking rumours.
"We want him to stay but he can't leave for free," said PSG president Nasser Al-Khelaifi. "It was our oral agreement, and he had expressed it publicly in an interview. So it's not debatable."
Al-Khelaifi further added, "I was really shocked to learn that he intended to leave for free. It's very disappointing because Kylian is a fantastic boy, a real gentleman, and leaving for free, weakening the biggest French club, it's not him. When I received this information, I was shocked and disappointed."
The pressure to make a decision is increasing, especially as Mbappe's current contract with PSG includes a bonus provision payable on August 1. Furthermore, Mbappe has the option to extend his deal at PSG beyond 2024 for a further year. The deadline for him to do so was July 31.
Liverpool's Transfer Movements
Liverpool, amidst these rumours, has been modest in the transfer window, bringing in Alexis Mac Allister from Brighton & Hove Albion and Dominik Szoboszlai from RB Leipzig.
As this saga continues to unfold, one cannot help but feel the uncertainty and excitement that permeates football's modern transfer landscape. Whether the audacious pursuit of Mbappe by elite clubs like Liverpool translates into a tangible transfer remains to be seen. Klopp's witty remarks have encapsulated the sentiment of the time, where rumours are both a source of amusement and contemplation.
As reported by James Pearce in The Athletic, these are times when speculation runs wild, and only the unfolding of time will reveal Mbappe's ultimate choice.