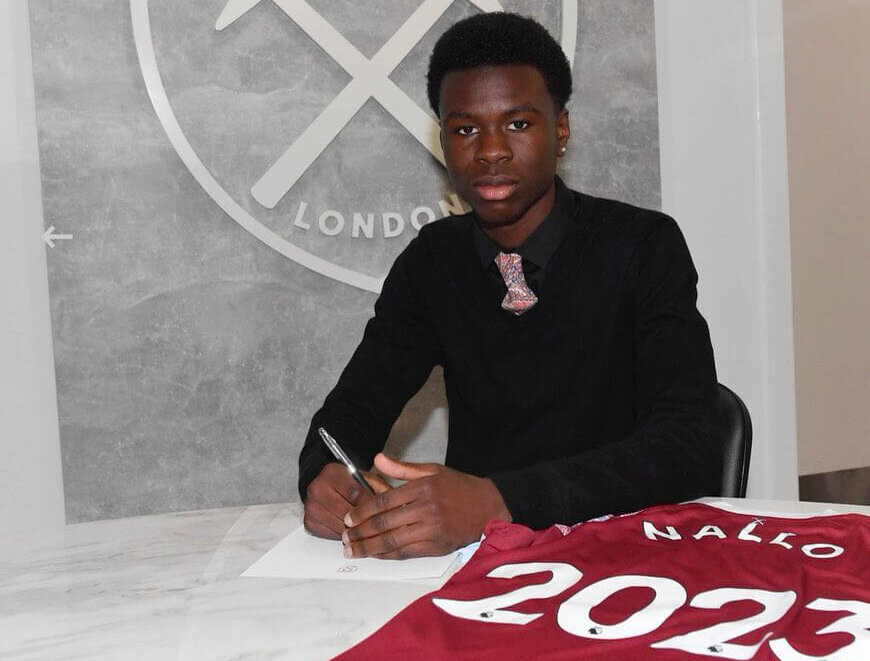 Report: 'In discussions', LFC After 'Rolls Royce' English Defender
Liverpool Eye West Ham's Bright Prospect Amara Nallo
Amara Nallo: The Next Big Thing?
West Ham's latest gem, Amara Nallo, has been making waves in English football's youth system. Described as a "Rolls Royce" of a player by West Ham coach and former Premier League striker Carlton Cole, the English defender's recent U-18 Premier League debut last season has only intensified the interest in him.
A player exuding potential, Nallo is seen as a future senior-level talent with the right nurturing and guidance. But why has Liverpool set its eyes on the 16-year-old centre-back?
An Anfield Future?
Liverpool's interest in the young West Ham defender is not accidental. Known for their excellence in developing young British talent, Liverpool appears to be the perfect place for a player of Nallo's calibre.

The Merseyside giants' academy has become synonymous with footballing education, transforming ordinary talents into extraordinary superstars. Amara Nallo could be next in line, learning the ropes and blossoming into one of the best centre-backs in England.
Understand Liverpool are in talks to sign new young talent for Academy — 2006 born centre back Amara Nallo from West Ham 🔴📷 #LFC Negotiations ongoing with Liverpool. pic.twitter.com/JMPoGxVNY3

— Fabrizio Romano (@FabrizioRomaoc) July 31, 2023
Liverpool and West Ham: A Strategic Move
The Reds are reportedly in talks to bring Nallo to their ranks. But why would West Ham, known for their prosperous academy, part with such a promising talent?
West Ham could demand a good fee for the young prospect if he agrees to move to Anfield. Liverpool's excellent track record with defenders might just tempt Nallo to make the move, taking the next step in his already promising career.
Indeed, the qualities needed to become a superstar centre-back for Liverpool are all present in Nallo. The training he will receive at the club is sure to bring the best out of the young defender.
The Future of English Talent
With Liverpool now in talks to sign Amara Nallo from West Ham, the future of English football appears bright. The move also highlights the commitment both clubs have towards nurturing and investing in local talents.
Though the transfer discussion is still underway, this latest information comes via transfer ethusiast Fabrizio Romano on Twitter.
Amara Nallo is a name to watch, and Liverpool's pursuit of the West Ham teenager may just mark the beginning of an illustrious career for the young defender.