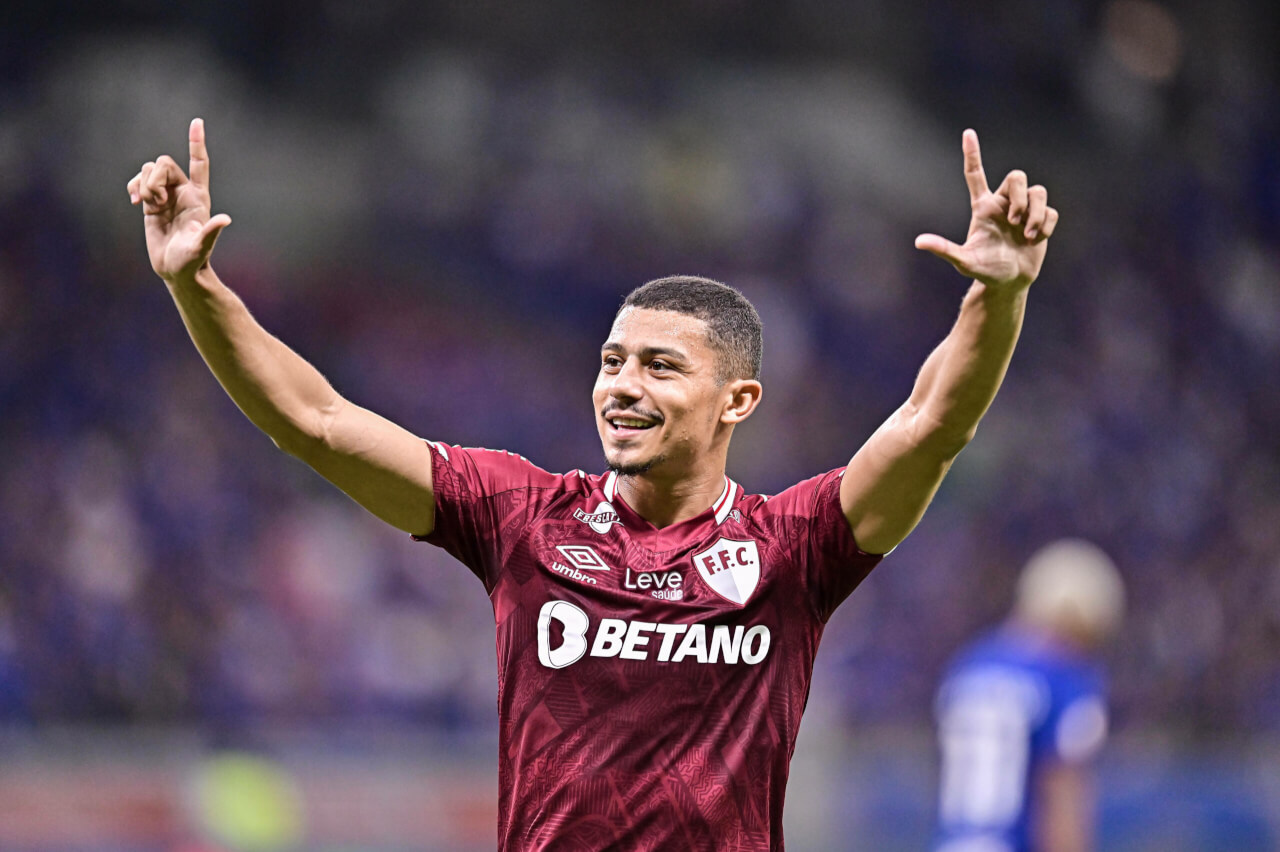 Liverpool Front Runners in Chase for Brazilian Prodigy
Brazilian Prodigy on the Horizon
As the sun sets in Portugal, a shadow of anticipation is cast over Liverpool. All eyes are fixed on an emerging midfield maestro hailing from Brazil, the young and dynamic Andre.
The Prodigy of Fluminense
This 21-year-old dynamo, blossoming in the heartland of Brazilian football, has been plying his trade at Fluminense. Over the last year, his performances have been nothing short of eye-catching. His reputation, now expanding faster than a wildfire in the Amazon, has garnered attention from far and wide. Europe seems to be his next destination, with a move imminent in the coming days.
Sporting Lisbon had their heart set on this rising star, with a gleam in their eye and a plan in their mind. However, the winds of fortune have a peculiar way of changing direction.

Anfield Awaits
The Merseyside giants, Liverpool, have long been linked with Andre. This recent turn of events suggests that a move to the home of the Reds may be more than a mere whisper in the wind. With Sporting seemingly diverting their gaze to other targets, Liverpool now find themselves in a favourable position to secure Andre's signature.
Liverpool's midfield could do with some fresh blood. They are reportedly on the verge of welcoming Romeo Lavia. However, the potential arrival of Andre might just be the cherry on top.
Especially now, as Sporting Lisbon's certainty wavers. They sense that Andre might just be packing his bags for a journey to Anfield this summer, rather than the Estádio José Alvalade.
The Promise of Andre
In the past 12 months, Andre has dazzled spectators in Brazil. The brilliance of his talent is undeniable, making him a captivating addition to any team he graces. The possibility of a move to the Premier League with Liverpool could not only be a boon for the Reds but also a promising career move for the young Brazilian.
The midfield at Anfield has witnessed a shake-up with the departure of Jordan Henderson and Fabinho. Andre, given his skills and age, might just be the perfect fit to fill those boots.
Fluminense, Andre's current club, isn't expected to demand an astronomical transfer fee. As a result, a deal bringing Andre to the banks of the Mersey appears to be increasingly likely. Sporting Lisbon, too, seem to be coming around to the idea that Liverpool might be the next stop for this dynamic young talent.
All this information has been reported by Record. The summer transfer saga continues to unfold. But one thing is clear – Liverpool are in pole position to win the race for Andre, the prodigy from Fluminense.