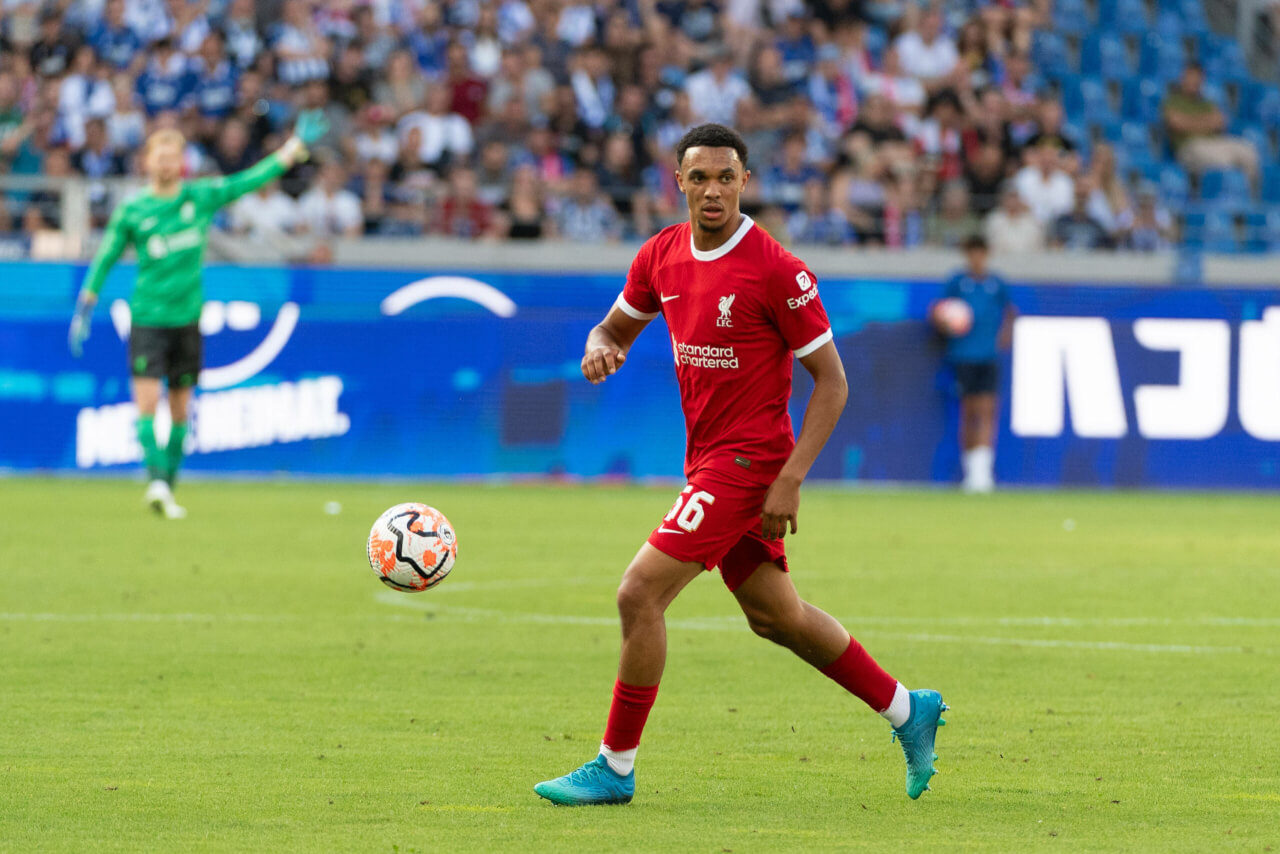 Klopp's Choice: Why Alexander-Arnold Is Liverpool's Future Captain
Liverpool's Future Captain: Trent Alexander-Arnold's Rise to Vice-Captain Under Klopp
During an open training session at Singapore's National Stadium last Saturday, an extraordinary moment unfolded. Liverpool's esteemed manager approached his rising star, Trent Alexander-Arnold, wearing a smile and a backward cap. An arm draped affectionately around his new vice-captain's shoulders, a brief chat, and a warm embrace ensued.
Alexander-Arnold later jokingly commented, "At first I thought he was going to tell me to stop giving the ball away." Both he and Klopp were soon laughing at the light-hearted comment.
Alexander-Arnold: A Leader in the Making

A proud @TrentAA is relishing the responsibility that will come with being appointed our vice-captain 💪

— Liverpool FC (@LFC) August 1, 2023
The promotion of Alexander-Arnold as Liverpool's vice-captain was not just a spontaneous decision. It marks a pivotal moment in the evolution of his career with the club.
With the exits of Jordan Henderson and James Milner, Liverpool needed to replenish its leadership group. While Van Dijk taking the captaincy was expected, the vice-captain's position was less apparent. Klopp's choice of Alexander-Arnold, however, spoke volumes.
At 32, Van Dijk is a strong presence, but Alexander-Arnold's appointment aligns with the future. Never shy about his ambition to lead the club he joined at age six, the 24-year-old is on a clear path to achieve his dream. Alexander-Arnold's vocal presence since joining Liverpool's leadership group two years ago further solidified his role.
"I feel ready for it," Alexander-Arnold asserts. With increased responsibilities, he aims to lead by example, ensuring the team's success this season.
Virgil as Captain
Regarding Van Dijk's captaincy, Alexander-Arnold feels it's a sensible decision, acknowledging the big shoes he has to fill after Henderson. He trusts Van Dijk will follow suit in his unique style.
After 273 appearances and winning every major club honour, Alexander-Arnold's rise is central to Liverpool's new era. Klopp's confidence in him, calling out his specific DNA fitting for the club, validates this decision. "It's because of his personality. He deserves it," Klopp remarks.
Reflecting at Singapore's Ritz-Carlton on his journey since watching his heroes from Liverpool's former training ground, Melwood, Alexander-Arnold acknowledges his pride. His appointment as vice-captain is a reward for hard work, and a stepping stone towards captaining the club – an ambition he's never hidden.
Conclusion
Trent Alexander-Arnold's rise to vice-captaincy under Klopp is not just a momentary highlight; it's a profound symbol of his potential to lead Liverpool into a new era. This journey of determination, growth, and leadership is one that both Liverpool fans and football enthusiasts will watch with great interest.