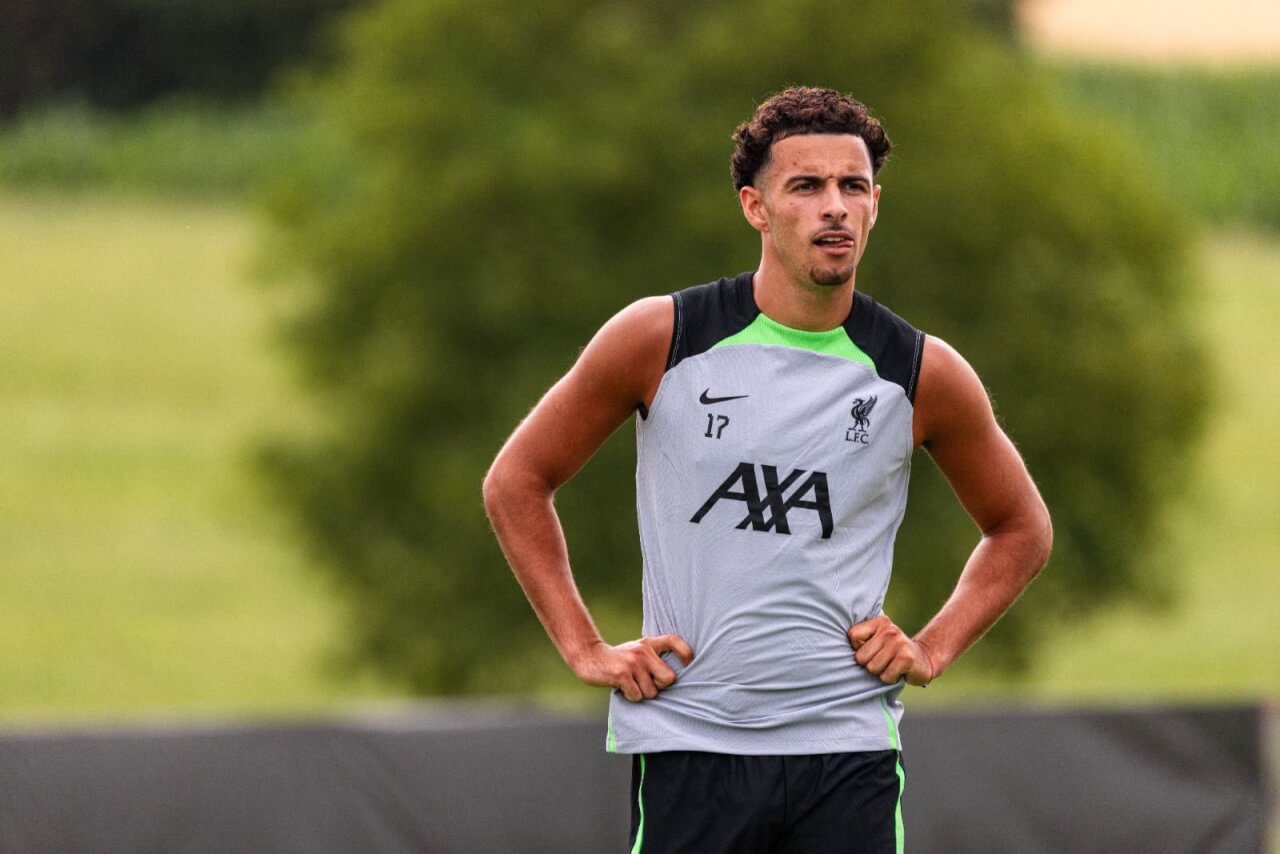 Liverpool's Midfield Reshuffle: Does Klopp Already Have His DM?
New Dawn: Curtis Jones Stepping Up for Liverpool
Embracing the Role of Defensive Midfielder
In an unexpected turn of events, Jurgen Klopp, Liverpool's master tactician, has tipped Curtis Jones as a viable candidate for the defensive midfield role in the upcoming season. Liverpool's managerial staff has been scrambling for options as Fabinho departed for Al Ittihad, leaving the coveted number 6 position vacant.
The searchlight for a replacement shone on Romeo Lavia, currently still tethered to Southampton. Yet, with no acquisition in sight, Klopp is resorting to grooming his existing team's talent, and Jones has been singled out for this crucial role.
At a press conference preceding a friendly against Bayern Munich, Klopp was probed about Jones's potential to fit into this new role.

He responded, "In this actual set up how we have it and how the squad looks, he is one of the options definitely."
Jones: A Potential Midfield Dynamo
He further emphasised that while they are still scouting for additions to the team, they are also making the most of their current resources. "I think Curtis can absolutely play that position," he said.
He clarified that Jones's ability to excel in this role depends on the team's overall defensive strategy.
Klopp asserted, "Can he play it when no one else is defending in the team? No, no chance. But then I don't know any player who can do that."
Harnessing In-House Talent
Klopp was quick to highlight Jones's potential impact on possession and his commendable development despite a few unfortunate injuries.
He praised, "In possession there's no doubt Curtis can have a massive impact from that position. I think his development in the last few months, since he's with us is really remarkable."
With Jones stepping up to the challenge, this could be the most pivotal season of his career at Liverpool. He started the pre-season with a standout performance against Leicester City, showing glimpses of qualities suitable for the new role.
Despite the recent exodus of five first-team midfielders from Liverpool, Klopp is proving his resourcefulness with the remaining six options. Of these, Stefan Bajcetic, despite being only 18, might be the most naturally inclined towards the defensive role. However, given his youth and recent recovery from a significant injury, Klopp wisely appears to be focusing on Jones as a more seasoned solution.
Dynamic Midfield on the Horizon
With less than two weeks until Liverpool launch their Premier League season against Chelsea, Jones is shaping up to be the logical choice for this vital position. Despite the potential arrival of Lavia or another new midfielder, Jones's familiarisation with Klopp's tactics gives him a considerable edge.
There are murmurs of a totally rejuvenated midfield setup with Dominik Szoboszlai and Alexis Mac Allister on either side of Jones. This prospective combination will be closely watched by fans and rivals alike as Liverpool strides towards Stamford Bridge. Only time will tell if this bold strategy will work, but one thing is clear: Jones has the opportunity to cement his position in the team.