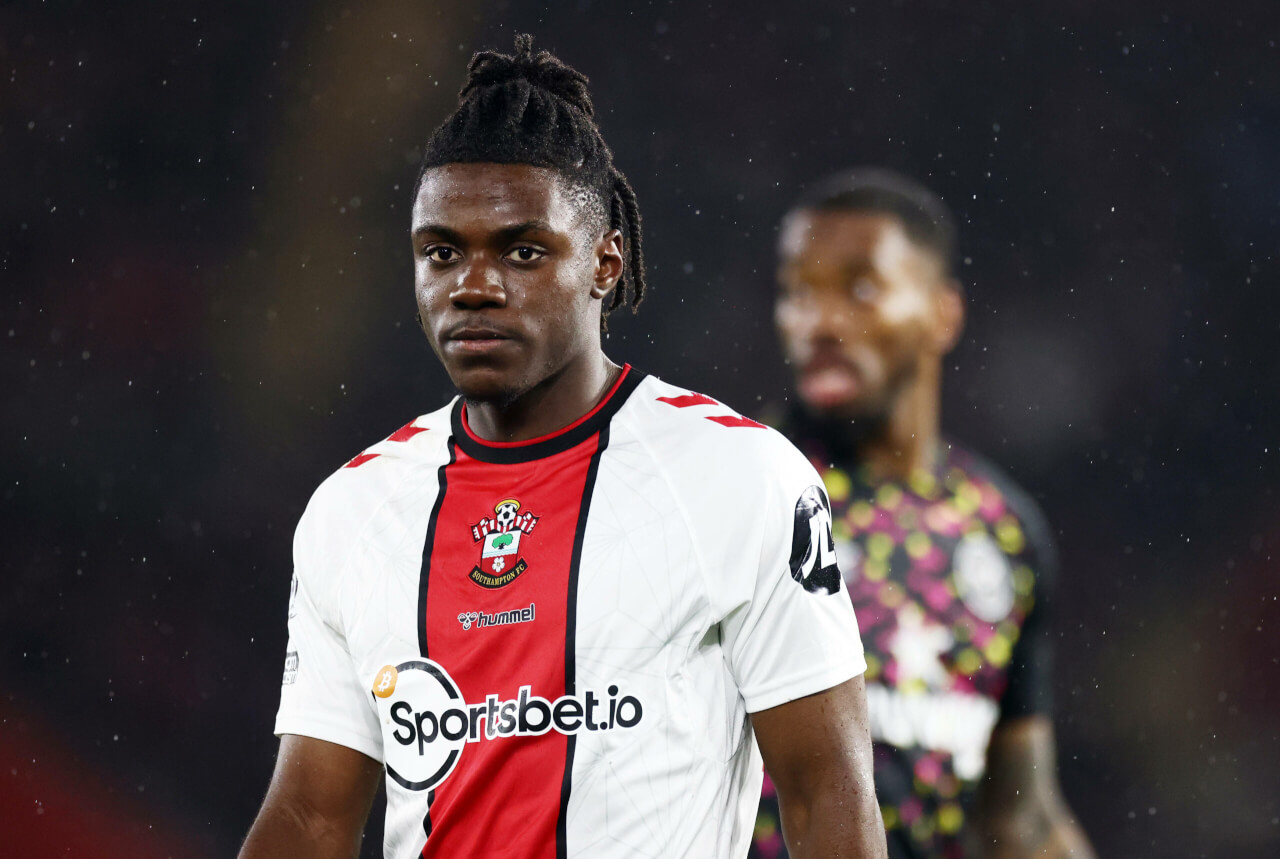 Report: 'Liverpool could buckle' on £50m Deal, Third Bid Imminent
Liverpool's Relentless Pursuit of Romeo Lavia – Third Time Lucky?
Will Liverpool Cough Up £50m for Lavia?
Liverpool are on the prowl again, looking to bolster their midfield with a spark that could redefine their playing style. This time, their sights are set firmly on Romeo Lavia, the Belgian international, who Southampton regards as their own diamond in the rough.
Despite two failed attempts to acquire the talented 19-year-old, Liverpool remain undeterred. With an initial £42m bid having been swiftly shot down by the Saints, it's clear that the negotiations are proving to be more difficult than expected.
"Lavia, who is keen on a move to Merseyside," ass reported by 90min, seems to be the next piece Jurgen Klopp requires for his midfield rebuild. And rebuild, he must, especially after the recent departures of Jordan Henderson and Fabinho; and in spite of the acquisitions of Alexis Mac Allister and Dominik Szoboszlai.

Jadon Sancho's words in the Daily Mail say it all: Lavia is a 'special' player. This praise, coupled with the urgency to sign Lavia before the kick-off of the new Premier League season, only adds fuel to the fire in Liverpool's relentless pursuit.
Liverpool will bid again for Romeo Lavia, no doubts; it was already decided last week and club now ready to submit new proposal to Southampton 🔴 #LFC

There's already green light from the player, it depends on Liverpool to agree fee with Southampton now. pic.twitter.com/DqUkrdKM14

— Fabrizio Romano (@FabrizioRomano) August 1, 2023
Southampton's Stance: Liverpool Could Buckle
The Saints, who have now found themselves in the Championship, are far from naive sellers. Rightly demanding a hefty fee for their star midfielder, they are proving to be quite the stubborn party. With Liverpool's lowball offers being dismissed without hesitation, the chances of securing Lavia's signature for below £50m are now slim.
Eager, yet hesitant to pay Southampton the full £50m for Lavia, Liverpool find themselves in quite the quandary. With both previous bids rendered null and void, the Reds might have no choice but to meet the Saints' terms for the midfielder.
Lavia is eyed as the perfect replacement for Fabinho, and such a key signing may very well force the Merseyside club to pay the full fee. Furthermore, as this deal drags on, the anticipation grows for seeing Lavia in Liverpool colours, training with the squad – a prospect that Klopp must surely be fantasising about.
Liverpool's pursuit of Romeo Lavia is more than just another transfer story. It's a testament to the club's resolve, their vision for the future, and their willingness to fight for what they believe will bring success. Will the third offer be the charm? Only time will reveal the ending to this intriguing tale of determination, negotiation, and footballing passion.