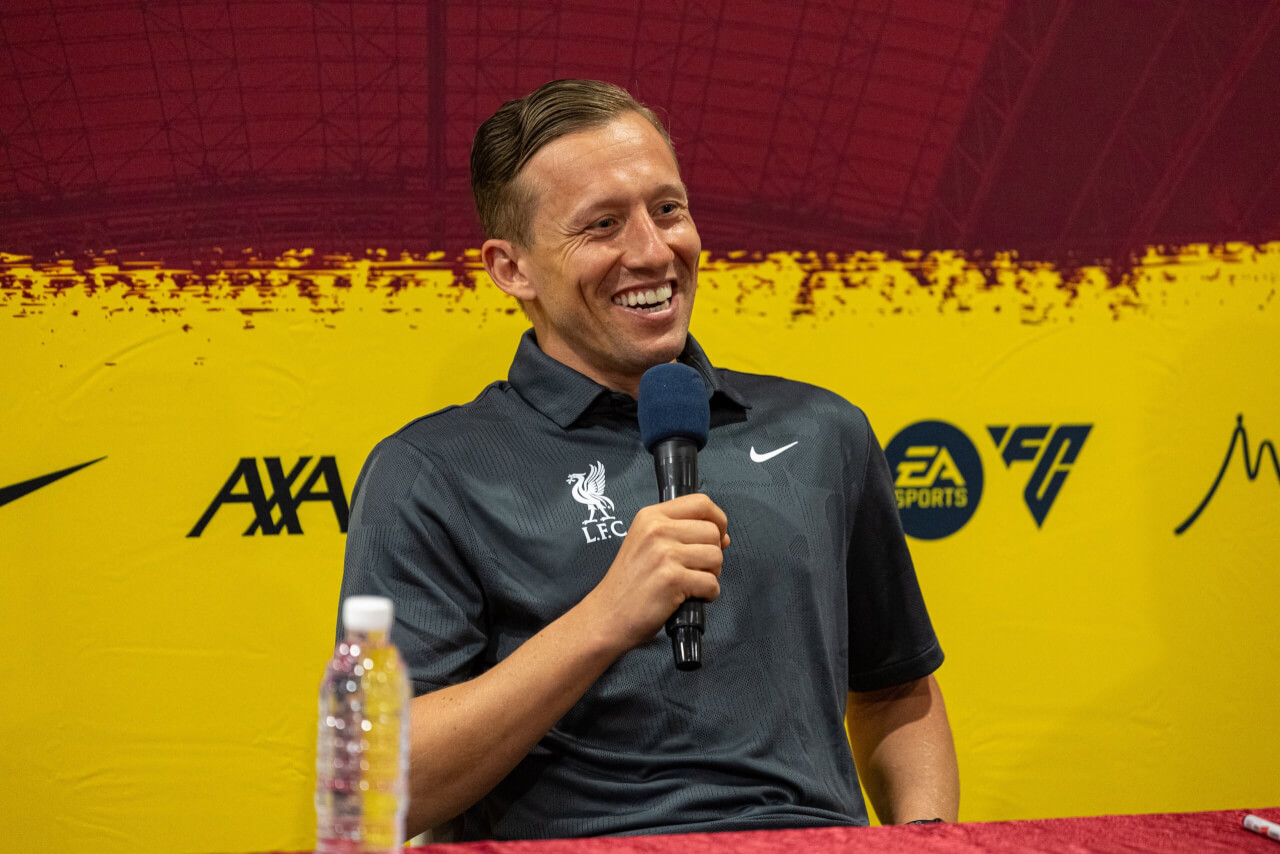 Rediscovering Liverpool: Lucas Leiva's Heartfelt Reconnection
Lucas Leiva: A Love Affair with Liverpool and Embracing New Beginnings
Lucas Leiva, the illustrious Brazilian footballer, once adorned with the liver bird upon his chest, has embarked on yet another journey with Liverpool Football Club. After serving the club for a decade, his return has ignited an unparalleled sense of nostalgia among the Reds. In a recent conversation with James Pearce from The Athletic, Lucas spoke on a series of events that have shaped his current path, illuminating the challenges he faced and the comforts he found in his beloved club.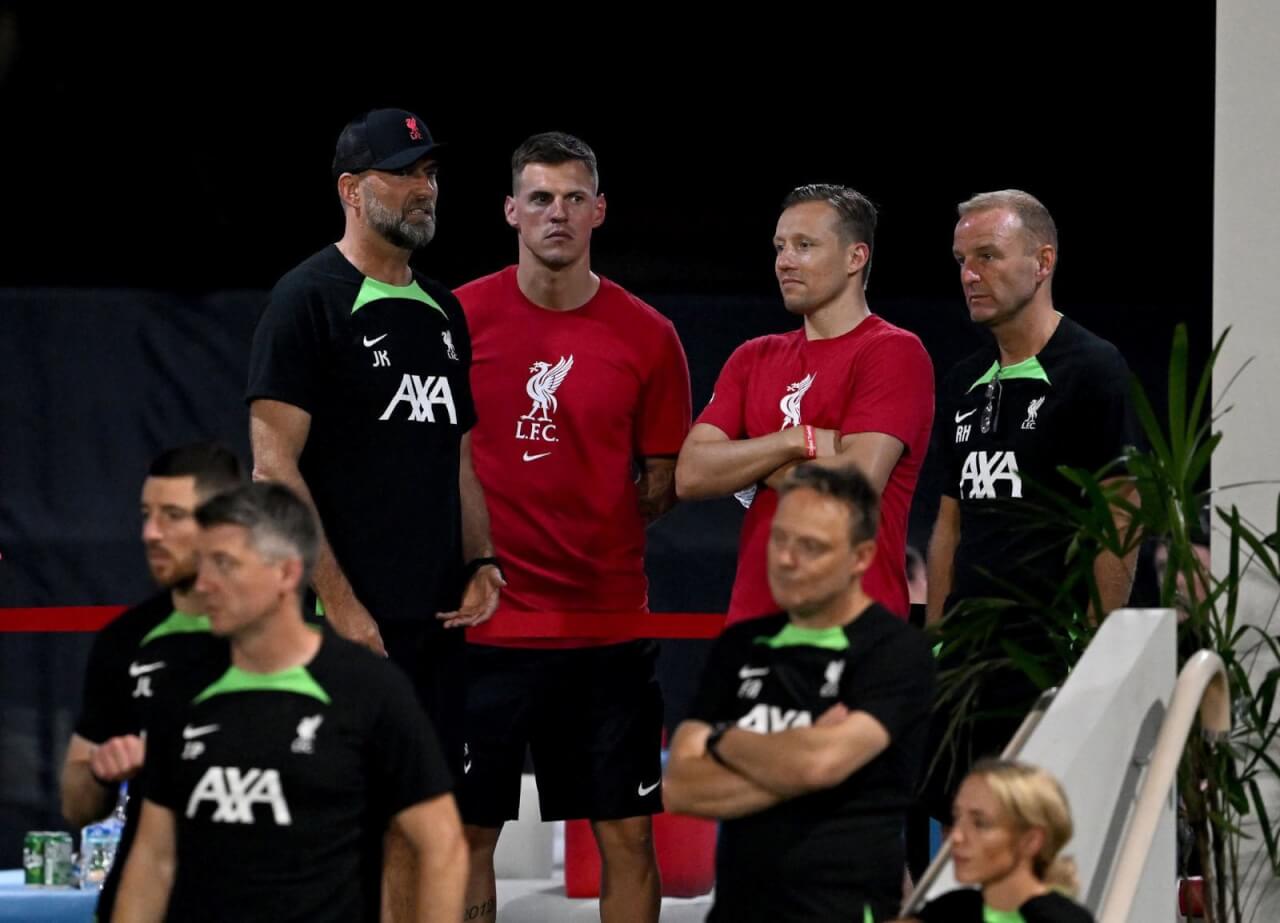 Heartfelt Revelations
A celebrated midfielder, Lucas' career faced an unexpected halt when he was diagnosed with a heart condition at the age of 36. "The doctor told me I had a scar on my heart," Lucas shared, shedding light on the immense surprise that this diagnosis had brought him.

Despite having initial aspirations to continue playing for another few years, the severity of the condition rendered his ambitions unfeasible.
"You miss that routine, you miss that buzz you get from playing, but slowly I am getting used to it," Lucas conceded.
Following his retirement, Lucas was showered with heartfelt messages from giants of the footballing world.
"After announcing his retirement at a tearful press conference, Lucas was inundated with good wishes from across the globe," writes Pearce.
Messages flooded in from legends like Steven Gerrard, Jamie Carragher, Jurgen Klopp, Rafael Benitez, and Kenny Dalglish, to name a few. Additionally, the club's gesture of creating a video wishing him well undoubtedly touched his heart. "It all provided some comfort for me during a hard time," Lucas reflected.
Returning as an ambassador during Liverpool's pre-season trip to Singapore has, undoubtedly, sparked myriad emotions for Lucas. Recalling the overwhelming feeling of wearing the Liverpool crest and reuniting with familiar faces, he shared, "It's so good to be back."
Thank you 😍😍😍 pic.twitter.com/UdWfZVxTdB

— Lucas Leiva (@LucasLeiva87) August 2, 2023
Pondering Future Endeavours
Lucas, a resident of Porto Alegre along with his family, is currently assessing his future prospects. Discussing his close friend Luis Suarez, he highlighted Suarez's indomitable spirit and relentless drive. Additionally, Lucas shared endearing snippets about his son Pedro's budding interest in football.
On his own future, he hasn't ruled out a potential dive into coaching or management. "It's something I'm thinking about but I'm taking my time before making any decisions," he remarks, indicating his deep-seated passion for the sport.
Pearce delves into Lucas' vibrant journey, from his initial days with Liverpool, a transfer that saw him shift from Gremio for a hefty sum, to his significant contributions under a medley of managerial regimes, including Benitez, Hodgson, Dalglish, Rodgers, and Klopp.
Lucas nostalgically recalls his tenure, stating:
"Everyone knows my start at Anfield was very difficult but then I earned my place."
He fondly remembers his successful stint with Lazio and his return to Gremio, reflecting on his key role in the club's promotions.
Top Lads !!! pic.twitter.com/zharcNBYMu

— Lucas Leiva (@LucasLeiva87) July 30, 2023
An Anticipated Homecoming
November promises a touching moment for the footballing fraternity. Lucas, who hasn't been to Anfield since 2017, plans on attending the home game against Brentford. A revered figure, Lucas' presence at Anfield is eagerly awaited by fans and colleagues alike.
Lucas' career might not have culminated the way he had envisioned, but his narrative is undeniably replete with more highs than lows. His undying love for Liverpool, the challenges he has overcome, and his unwavering spirit shine through in his dialogue with Pearce, painting a vivid portrait of a true legend of the game.