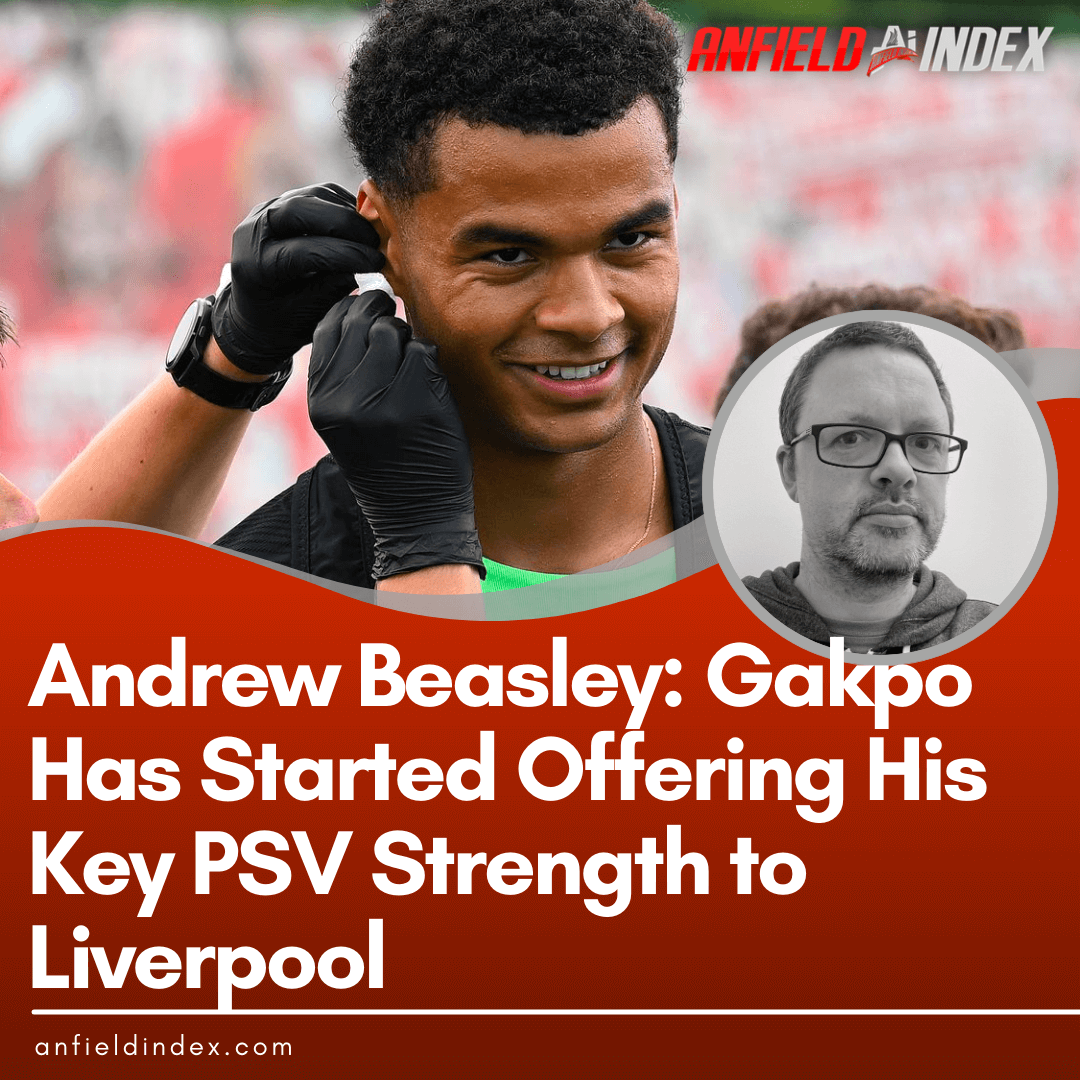 Gakpo Has Started Offering His Key PSV Strength to Liverpool
Liverpool's Pre-Season Preparations: A Mixed Bag
Liverpool's pre-season preparations for the 2023/24 campaign continued Wednesday with an entertaining 4-3 loss to Bayern Munich. While it's pointless to read too much into friendlies, the same old positives (going forward) and negatives (the defending) from last season were in full effect.
In the Reds' last five matches played, they have had a pair of 4-4 draws, a 4-2 win and the Bayern defeat. Only against Leicester did they record a comfortable (4-0) victory, and that against a side who played like they'll struggle in the Championship, never mind Premier League.
Scoring Highlights and Defensive Lapses
What makes the defensive lapses even more frustrating is that Liverpool have been banging in some absolutely sublime goals. Even their set piece goal last time out was welcome, as it was assisted directly from a corner; they only managed this three times in the league last season, their lowest total since 2017/18.

But it's more heartening to highlight their other two goals against Thomas Tuchel's team. The first continued the blossoming link-up between Diogo Jota and Cody Gakpo. In 633 minutes of shared playing time in the Premier League, they have directly combined to fashion just four chances, valued at a meagre 0.26 expected goals in total by Understat.
Yet they assisted each other in the opening friendly against Karlsruher SC and Jota provided a neat pass to Gakpo for him to break the deadlock against Bayern.
— Liverpool FC (@LFC) August 2, 2023
What stood out about the goal from a statistical perspective was that the Dutch international carried the ball into the penalty area before scoring. This was a big strength of Gakpo while with PSV Eindhoven but he has yet to display it under Jürgen Klopp.
Classy Carries
By Opta's definition of a carry – moving the ball at least five metres – the Netherlands international completed five which led to a goal in the Eredivisie last season. Xavi Simons (with eight) was the only man in the division with more, even though Gakpo set sail for England midway through the campaign.
A total of five would have been joint-top in the 2022/23 Premier League, alongside Gabriel Martinelli. Gakpo didn't record any, though, and Liverpool's entire squad only mustered eight. Despite appearing low that was actually one of the better totals, albeit Manchester City, Newcastle (both 13) and Arsenal (11) were a little way clear of the Reds.
If we dig a little deeper, it becomes obvious why Klopp's men didn't record carries leading to goals: they didn't dribble the ball into the penalty area as often as they once did.
In this data, a carry can be of any length, and Liverpool completed 234 of them into opposition boxes last term, the fifth most in the Premier League. While no single metric can fully explain footballing success – not even 'nation state wealth spunked' – the division's top six sides were also the leading sextet for this stat.
Nonetheless, it was the Reds' lowest tally since 2018/19, and they also recorded their smallest tallies of progressive carries and carries completed into the final third across the six seasons for which FBRef has the data.
This is an area in which Mohamed Salah needs support. He completed 37.2 per cent of Liverpool's box carries last season, a proportion second only to Brennan Johnson's 37.8 at Nottingham Forest. Gakpo demonstrated in Singapore that he may be ready to lift his average per 90 for this stat up from the 0.74 it has been with the Reds toward the 1.95 from his PSV days.
In other news, Salah continued his remarkable creative burst in the tussle with the German champions. Liverpool's number 11 closed out 2022/23 with five assists in three games and he has added six in his 211 minutes of friendly action.
Having teed up Darwin Núñez three times and Bobby Clark and Jota once each, the Egyptian added Luis Díaz to his summer assist scrapbook against Bayern. It was another fine move and goal, the likes of which have been common under Klopp.
https://twitter.com/LFC/status/1686726228194344962
It wasn't quite a carry into the box, as Salah released the ball shortly before reaching the 18-yard line, but it would have met Opta's criteria for a carry leading to an assist.
Again, this is a method of play which Gakpo has proven adept at delivering in the past. His tally of five in the 2022/23 Eredivisie season joint-led the league, and was more than anyone offered for Liverpool in England's top flight last term.
The Reds fared better than they did for goals, with 13 split between seven players (and Trent Alexander-Arnold top with four). Kevin De Bruyne was the divisions top man with six, one ahead of Dejan Kulusevski, with their respective clubs the only teams ahead of Liverpool for carries resulting in assists.
But the Reds can improve further. Gakpo showed for Liverpool last season that he could collect the ball in central areas, lose his marker and drive up field with ease. If he can add the goals and assists with which he capped such moves in Netherlands, what we saw against Bayern Munich could become a regular occurrence at Anfield over the next nine months.