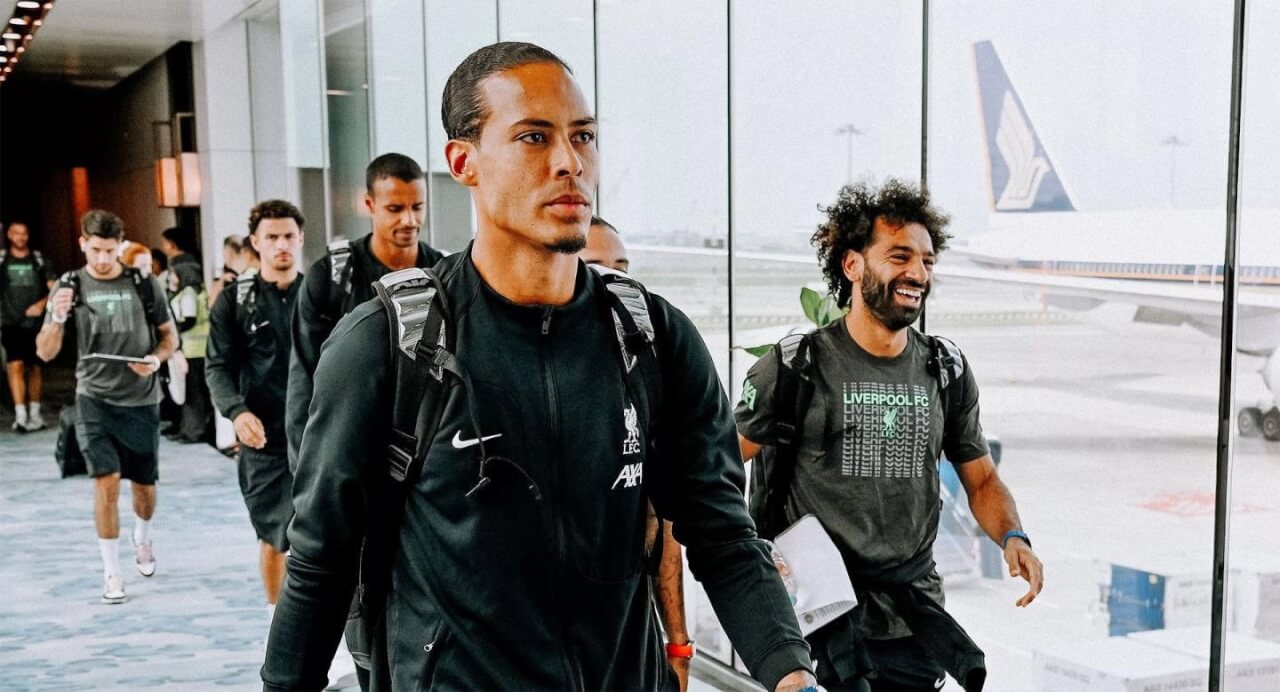 Reds' Captain Van Dijk Admits Work to Do Ahead of Season
Liverpool's Van Dijk Admits "Still Work to Do" After Thrilling Pre-Season Loss to Bayern Munich
In a heated pre-season fixture against Bayern Munich, Liverpool's defence showed both brilliance and lapses that left the LFC captain Virgil van Dijk declaring that there is "still work to do." Despite leading twice, the Reds succumbed to a 4-3 defeat, with Frans Kratzig scoring a sensational 91st-minute winner in Singapore.
Goals and Highs
Liverpool displayed a scintillating attacking display with goals from Cody Gakpo and Van Dijk himself. The club's performance throughout the pre-season has been marked by an eye-catching 15 goals in four games, showcasing an attacking prowess that has been the hallmark of Jurgen Klopp's side.
Defence: The Unresolved Puzzle
Yet, conceding 10 goals in the same period highlights Liverpool's ongoing search for a reliable defensive midfielder. Bayern Munich's Serge Gnabry and Leroy Sane exploited gaps, turning a two-goal deficit into a level scoreline. Van Dijk expressed his intent for the team to "learn from certain situations," recognising the need to tighten the backline.

Learning Curve for the Season Ahead
Though disappointed by the defeat, the Dutchman remained focused on the big picture. He noted, "It doesn't matter that much luckily, it's about the process and we have to learn from certain situations." Van Dijk's determination to hone his own skills was evident: "I should be more clinical at times, and I am working on that."
Liverpool's Ambition: A Glimpse into the Future
The pre-season loss against such a quality opponent as Bayern Munich is seen as a crucial step in Liverpool's preparation. The intensity of the training sessions, the relentless pursuit of perfection, and the desire to compete at the highest level underline Liverpool's ambition to remain a formidable force in the coming season.
Injuries and Final Thoughts
The relief for Liverpool was Jurgen Klopp's confirmation that "no further injuries" were sustained in the friendly. Summer signing Alexis Mac Allister's limping exit after a knee clash was a cause for concern, but the Reds' manager appeared confident about his condition.