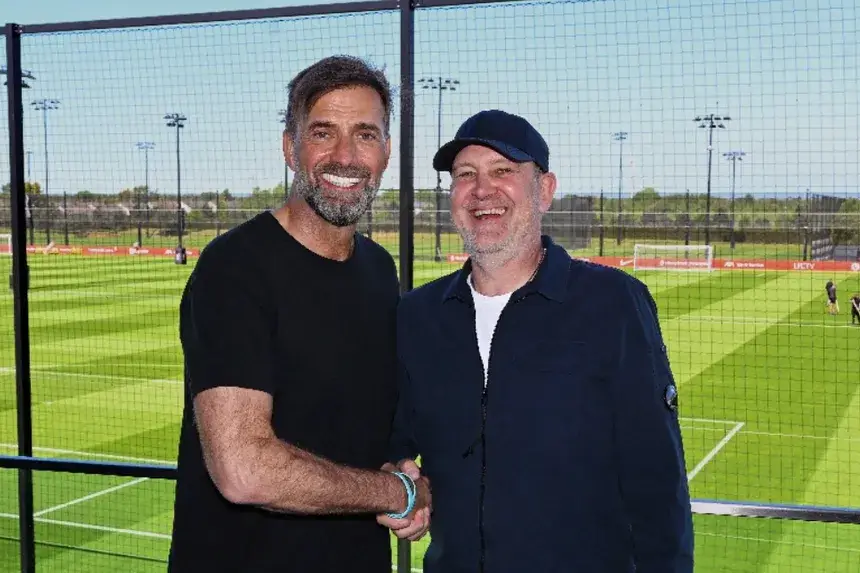 Why Are Liverpool Playing Such Hard Ball in The Market…?
Despite the Pandemic of outrage that has been caused by Liverpool not having all their summer business done, I see an obstacle ridden pathway being well navigated by our current Sporting Director, Jörg Schmadtke. The loss of out of contract players was followed by the surprise sale of our skipper, Jordan Henderson, before the start of this week had us bidding a fond farewell to Fabinho.
https://twitter.com/DaveOCKOP/status/1686102029322604545?s=20

I expect this week to see one defensive midfielder brought it, amongst the swirl of speculation. Roméo Lavia is the current player in question, with multiple bids having been both publicly delivered and rebuffed. The stealth means by how we engineered the Dominik Szoboszlai signing would have needed careful planning, even with the ability to activate his RB Leipzig release clause. It seems like the landscape for further signings (beyond Dom & Alexis Mac Allister) has changed after the Saudi Pro League acquired two of our more experienced assets.
It would also appear that the Saints teenager was forever a player on the reds radar, even before our last two sales. Though there is some frustration from Liverpool fans and the elongated nature of that deal, surely the saga is now too well travelled and the valuations are now too close for a deal not to be struck. The reds need a minimum of two midfielders to arrive in the next few weeks as well as a left sided centre back, therefore, time is now sensitive to get Lavia through the door at least a week before the reds kick of their 2023/24 Premier League campaign.
Why Are the Reds Playing Such Hardball…?
In the past two weeks we have observed the few hundred or so Manchester City fans sheer elation, at having secured the signing of Joško Gvardiol. In all fairness, there was strong speculation that a deal had been struck, however, that transaction appeared to have stagnated somewhat, before coming back to the fore. The aftermath of that failed opening bid saw Nathan Aké sign a contract extension, whilst any hint of Aymeric Laporte leaving was then denied. I stand by my opinion, which is that a club with 115 charges hanging over their head may struggle to convince elite level players to come, especially when said players have a plethora of admirers itching to make a move. Pep Guardiola recently made a statement, pleading for some insight and finality in the affair. Though most assume they will get away lightly, I see this groundbreaking moment as a chance for the Premier League to make a stand, which is perhaps making certain moves problematic.
Pep Guardiola says he wants the 115 Premier League financial charges against Man City to be dealt with "as soon as possible".

"We will abide by whatever ruling is made," he said, before laughing his head off and lighting a cigar with a £50 note.

— Paddy Power (@paddypower) May 24, 2023
To answer the original question, it may just be that Jürgen Klopp and Jörg Schmadtke were drawn to the RB Leipzig defender, with a desire to attract a top level left sided player. Earlier in the week, it was announced that Levi Colwill was primed to sign a new long-term contract at Chelsea, which coincided with fresh links between the reds of Croatia's juggernaut, Gvardiol. The added income of £52m (received for Hendo & Fab) may have created a desire to re-investigate the 21-year-olds intentions, even though that would now seem redundant.
Would A Move for Aurélien Tchouaméni Slow the Reds Transfer Dealings…?
Whether you are FSG in, FSG out, or side with neither group (like myself), it is universally agreeable to say that funds will always be carefully accounted for under this current ownership. A solid view of the John Henry cheque book must require many meetings and RFI's in order to catch a glance, even if this summer has been a transactional success story, thus far. What I believe is unfolding, is a reshaped list of agendas and personnel based upon how to spend our summer funds are allocated. Fabinho was never supposed to be moved on (this summer) and was clearly going to rotate with a younger version, who would eventually dislodge him as the preferred first team starter.
Roméo Lavia is the young man that has been chosen, but now there is a requirement to add another in the place of our departed Brazilian enforcer. This new list of potential candidates needs time to be combed through with final decisions based around the additional need for a left sided defender. There is one more intriguing prospect, which could explain why we are counting our limited pennies. Aurélien Tchouaméni is a name that refuses to go away, as part of the Kylian Mbappe affair. These two Frenchmen could soon be moving from their clubs, with the midfielder perhaps financing an extraordinary move for the striker. If the £90m rated Real Madrid man is indeed a player of interest, it could be that some tough calls must be made and money saved wherever possible. With less than a fortnight till the reds visits Stamford Bridge, we are swiftly entering the moment where huge decisions must be made, if this transitional moment is to become a 2023/24 success story.
Bayern Munich are trying to get
Aurélien Tchouaméni on loan 👇

There have been talks with the Frenchman's camp, in which Bayern signalled they would also take him on loan if a sale was not an option this summer [@kerry_hau] pic.twitter.com/tQvbc3RJtG

— Anything Liverpool (@AnythingLFC_) August 2, 2023