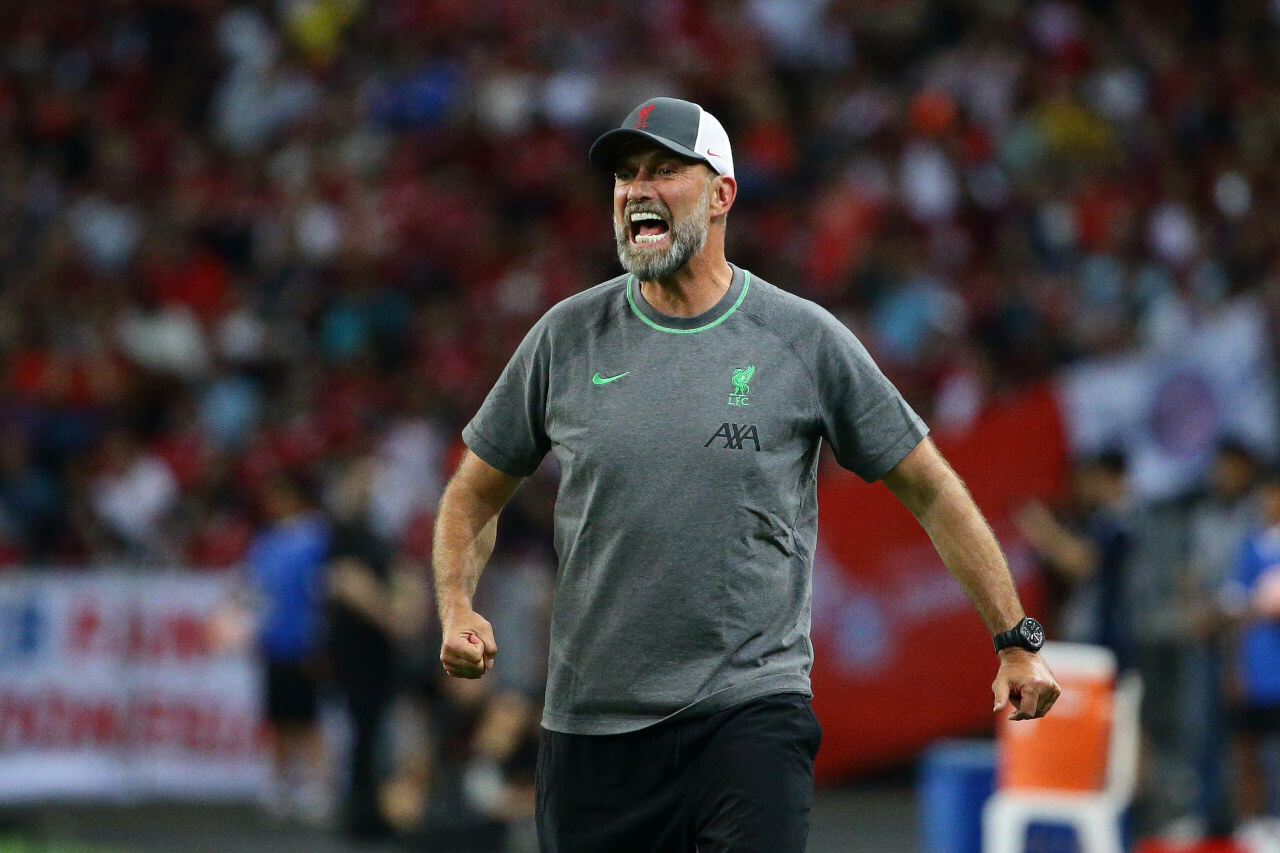 Reds Preseason Review: Klopp Calls for Concentration
Red-Hot Reds' Pre-Season Defending: Klopp Cites "Not Great" Moments
As the mercury rises, so does the heat on Jurgen Klopp and Liverpool's pre-season performance. After a high-energy showdown against Bayern Munich ended in a 4-3 defeat, there is a sense of anticipation, anxiety, and amusement all in equal measures amongst the Liverpool faithful.
Klopp's Reds Show Promise Amidst Defensive Lapses
After some scintillating attacking play, the spotlight quickly turned onto Liverpool's backline. Klopp, in his trademark candid fashion, confessed that certain defensive missteps had left him scratching his head. The boss shared, "I saw a lot of good things, but of course some things I didn't like and now we have to analyse. That's always the same in pre-season."
While the entertainment factor of a seven-goal thriller might be the talk of the town, for Klopp, the defensive mishaps that led to those goals are more pressing. Specifically, the gaffer has flagged "concentration" lapses as a key culprit for these hiccups.

"Not Great" Moments that Require Analysing
"The goals we conceded were mainly lack of concentration in the moment, twice. Very similar situation in the first goal we conceded and I think the fourth, very similar," Klopp pointed out. He emphasized the importance of close inspection and reflection during the pre-season, stating, "We have to analyse it properly and we have a lot of time to do that on the flight home."
This outing against Bayern Munich wasn't the first time Liverpool's defence has been generous this summer. This marked the second occasion of the Reds conceding four goals, taking the tally to a startling 10 across the four matches so far.
Silver Linings Amidst the Storm Clouds
Despite these snags, Klopp is not all doom and gloom. The Reds' boss did acknowledge many silver linings amongst the cloud of "not great" defensive moments. "Around the goal is obviously not great, but a lot of other moments were really, really good," Klopp remarked.
On one particular instance, Klopp noted, "The first goal we concede, Trent and Joel have to react better…now between Joey and Ibou, it's nothing about speed or whatever it's just about awareness. Check the situation, in football, there are no breaks."
Looking Ahead: The Future is Bright and Challenging
After an exhilarating end to the Singapore leg of pre-season, one final test awaits the Reds. The challenge is Deepdale against Darmstadt, scheduled for the forthcoming Monday. With the Premier League opener against Chelsea on August 13 just around the corner, the squad's attention will quickly pivot to tightening their defensive formations.
As the anticipation grows, the Reds will be optimistic to iron out their defence ahead of the forthcoming season, ensuring these "not great" moments transform into lessons for future triumphs. One thing is clear: Klopp's Liverpool always promises a gripping tale of goals, glory and resilience.