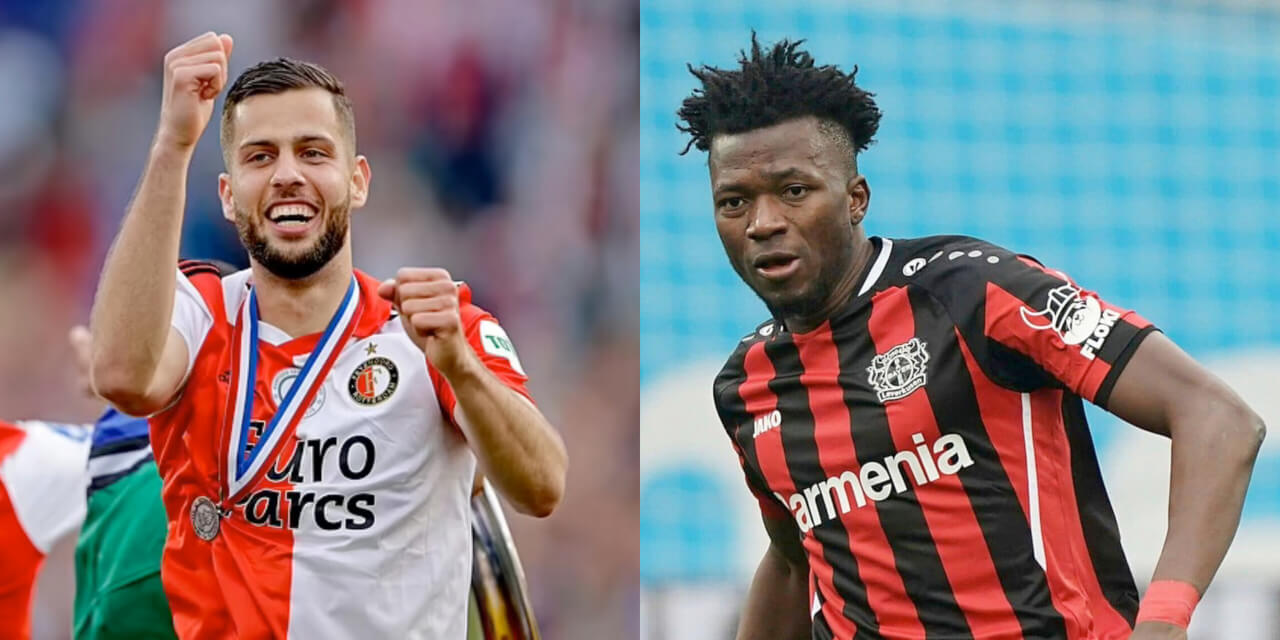 Journalist: 'Tapsoba or Hancko' - Assessing LFC Defensive Targets
Liverpool Transfer Latest – Bence Bocsák on Defensive Reinforcements
Liverpool's transfer window has been a subject of intense discussion, especially with the focus on André Trindade and Rome Lavia this week; with the Reds intent to complete their midfield reboot. In today's Media Matters podcast from Anfield Index, Liverpool focussed journalist Bence Bocsák shared some insightful thoughts with Dave Davis. Here's an analysis of what was said, focusing on Liverpool's transfer plans as the window approaches its end.
Defensive Concerns
Bence Bocsák highlighted Liverpool's defensive concerns, particularly the vulnerability of Matip. He said:

"The main concern for me has been Matip's performance because the first two goals against Bayern he seemed very vulnerable. He doesn't seem to have quite the sort of speed and the pace anymore to keep up with Liverpool's High Line."
He also emphasised the importance of bringing in a top defensive midfielder and a left-sided central defender to make Liverpool less vulnerable.
Bence mentioned some names that have been linked to Liverpool and he feels fit the profile, such as Edmond Tapsoba of Bayer Leverkusen and Dávid Hancko of Feyenoord. He described the profile Liverpool needs:
"I want someone who can cover effectively for Van Dijk, who's strong in the air but he's also comfortable in possession and has the ability to maybe drift out and play even as a left back at times to cover for Andy Robertson."
André Trindade: Promising Talent
Bence also emphasised the importance of completing the midfield reconstruction and expanded upon his Twitter posts about André Trindade who Liverpool have apparently made a bid to Fluminense for this week:
🇧🇷 André against Argentinos Juniors in the Copa Libertadores yesterday:

– Most duels won in midfield (7)
– Most tackles won (3)
– Most touches for Fluminense (74)
– 6 recoveries
– Most dribbles completed in midfield (3)

A pretty all-round performance. pic.twitter.com/J2cONUY7eU

— Bence Bocsák (@BenBocsak) August 2, 2023
🇧🇷 André has made the most interceptions out of midfielders in the Brazilian Serie A in 2023 (21).

He also averages the most forward passes (17.13 per 90) out of midfielders in the league.

Covers a lot of ground. Only 22 years old. pic.twitter.com/yAF1jU96FC

— Bence Bocsák (@BenBocsak) August 1, 2023
Bence's Predictions for the Season
Bence was realistic about Liverpool's chances this season, stating:
"I think third or fourth in the Premier League. I think that's a realistic aim. If we can build this team this season, get third or fourth, I certainly think next season, we can start to talk about this team winning trophies again."
Bence also made a bold prediction for Player of the Year:
"I really like Darwin Nunez, and I think he could become Player of the Year."
Liverpool's transfers and the potential addition of André Trindade are subjects of great interest. Bence Bocsák's insights provide a valuable perspective on the team's defensive needs, the profile of players they should target, and the realistic expectations for the season.
The focus on building a strong defence, coupled with the excitement around promising talents like Andre and Lavia, paint a picture of a Liverpool team in transition, aiming for a top-four finish, and laying the groundwork for future success.