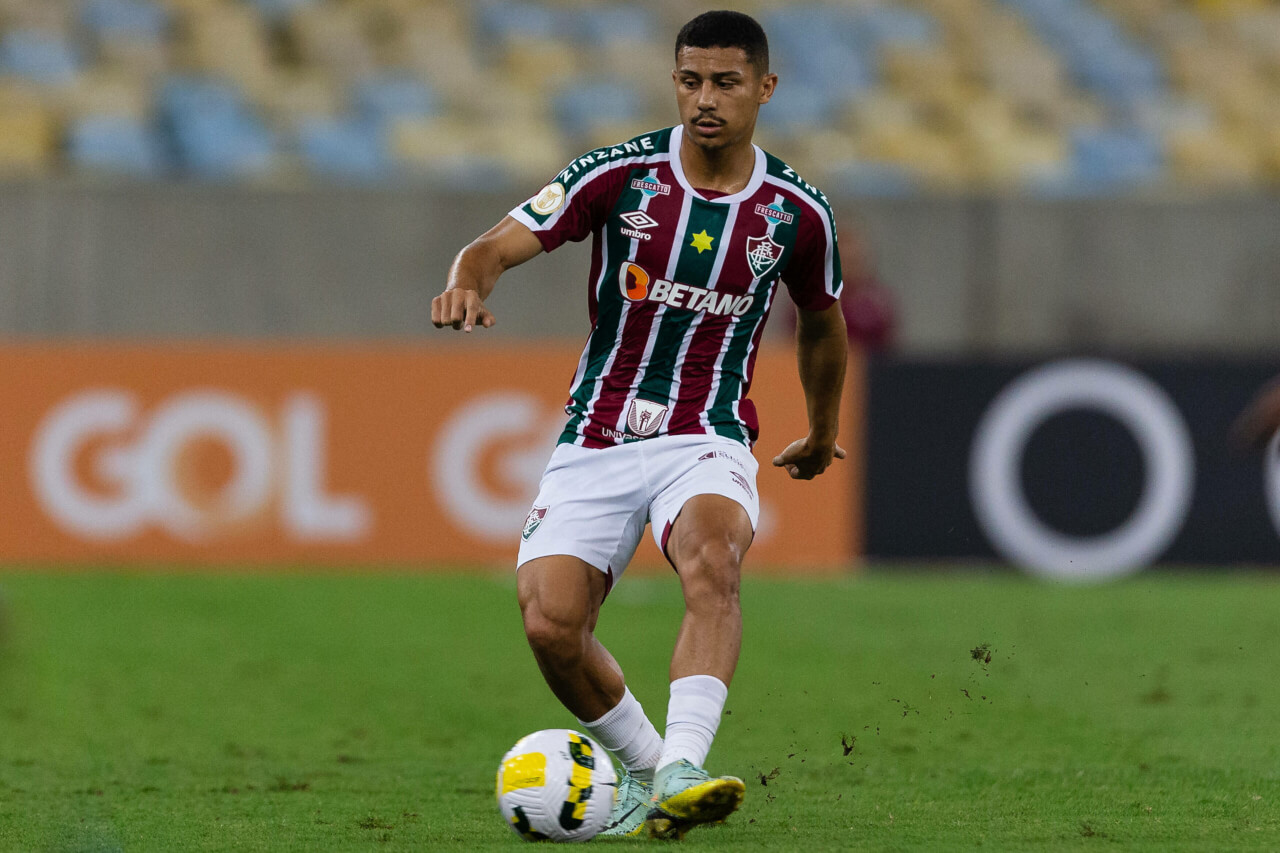 'Liverpool will struggle' - Journalist Believes £34m Star Won't Move
Liverpool's Transfer Challenge: The Andre Trindade Dilemma
Fluminense's Copa Libertadores Run Affects Liverpool's Ambitions
Liverpool's quest to bring Andre Trindade to Anfield is under threat, thanks to Fluminense's strong showing in the Copa Libertadores. The vibrant 22-year-old midfielder, who's been linked with a move to the Merseyside club, has been front and centre in Fluminense's ambitions to lift South America's most prestigious club trophy – a title they've never secured.
According to reports emerging from an interview on Sky Sports today, South American football connoisseur, Tim Vickery, painted a vivid picture of Liverpool's challenge. He suggests that should Fluminense make it to the quarter-finals of the Copa Libertadores, the timing could hinder Liverpool's aspirations. This knockout stage coincides with the tail end of August, a time when Fluminense would be particularly keen on keeping Andre in their ranks.

🗣 "The stakes are raised by the fact that Fluminese really want to keep him while still in Copa Libertadores." @Tim_Vickery explains why Fluminense and Brazil midfielder Andre move to Jurgen Klopp's Liverpool is complicated⏳ pic.twitter.com/64574ApWQQ

— Football Daily (@footballdaily) August 3, 2023
With a reported value of £34m, Andre Trindade isn't just any other player on Liverpool's radar. He's seen by many as the heir apparent to Fabinho and a potential challenger to Romeo Lavia in the midfield. However, the prospect of sealing a deal for this Brazilian talent this month might be slipping away from Liverpool.
Sure, the Merseyside outfit could shift their focus to a January move. Yet, the allure of having Andre in their lineup sooner than later seems to be the preferred choice for the Reds.
Fluminense's Chance at History vs Liverpool's Financial Might
Fluminense's chase for history is clear, but is it more powerful than Liverpool's financial allure? While the Brazilian side is eyeing a historic feat, they could face an offer they find hard to resist. The Reds are rumoured to have the financial muscle to propose a deal that could redefine Fluminense's future fortunes.
However, Andre's significance to Fluminense's tactical system cannot be understated. He's more than just a price tag or a budding talent; he's crucial to their style and approach. This leaves the Rio de Janeiro-based club in a unique position. Even if Liverpool were to make a hefty financial play, there's no guarantee that Fluminense will be swayed, given how integral Andre is to their footballing philosophy.
In summary, the ball is very much in Fluminense's court. Will they give in to Liverpool's enticing offer, or will they hold on to their star midfielder as they chase history in the Copa Libertadores? Only time will tell.