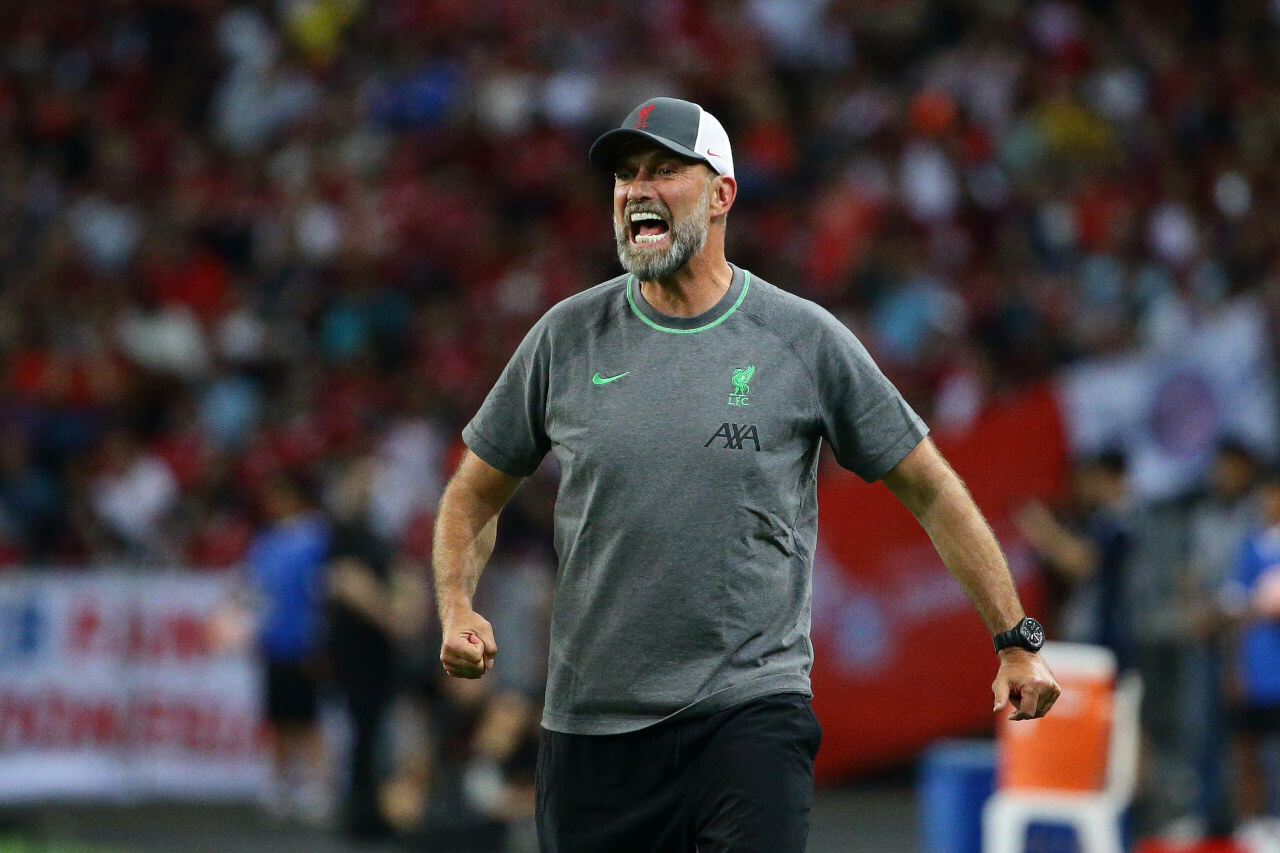 Why Liverpool's Pre-Season Scores Are Turning Heads
Liverpool's Encore: Echoes of 'Heavy Metal' Football
Liverpool's pre-season displays are more than a mere nod to the golden days. It's almost as if we've been whisked away, back to the cacophony of Jurgen Klopp's early reign, when the game was an enthralling opera of thunderous attack and delicate defence.
Those were the days when the Reds harmonised in relentless end-to-end battles. A fierce offensive onslaught coupled with a defence that, while mesmerising, occasionally lost its tempo. Now, echoing that score, they've sounded a powerful 15-goal crescendo in just four pre-season matches, but also allowed a dissonant 10 through their ranks.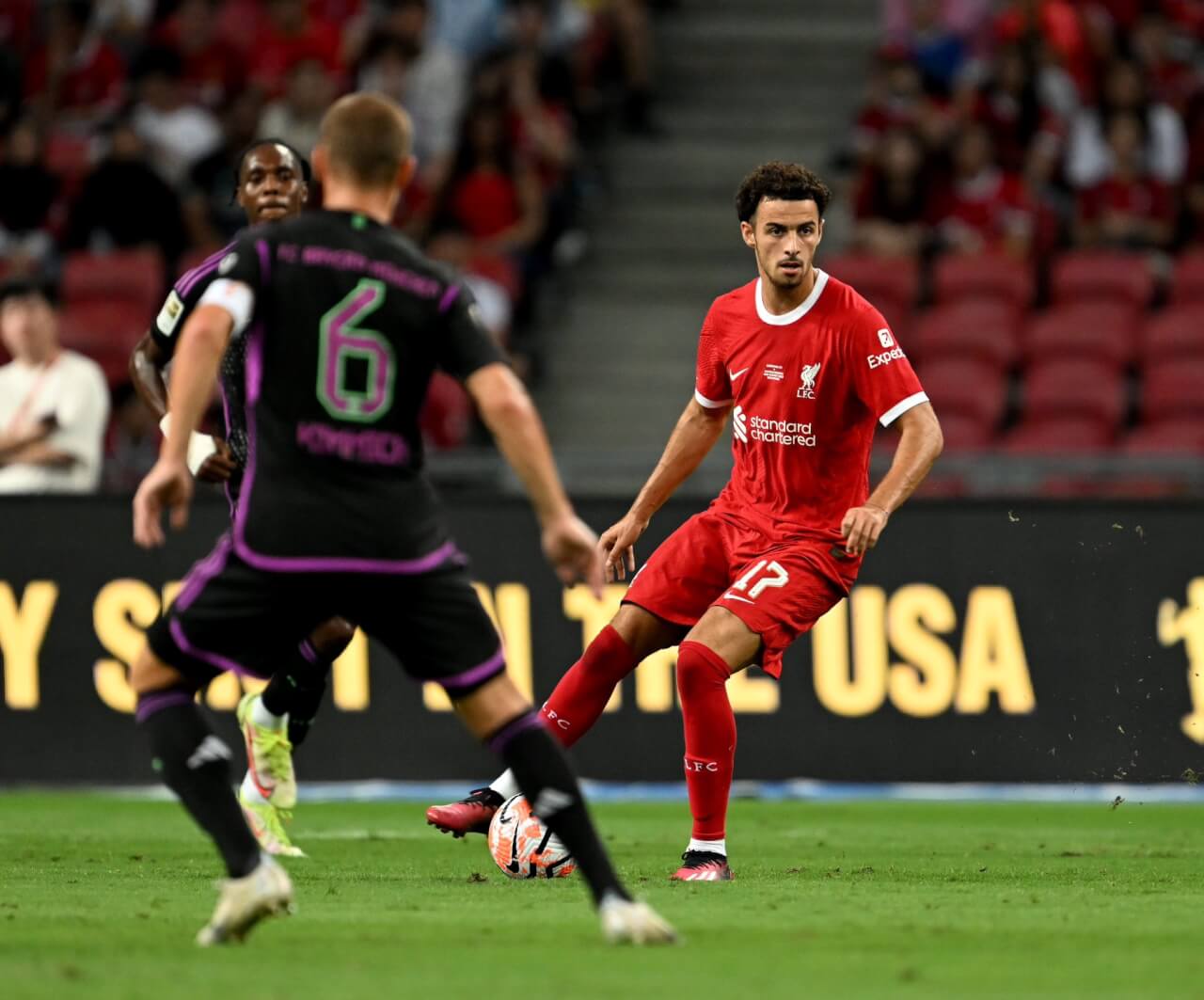 The Duality of Power and Fragility
It's a perplexing rendition. Liverpool have, in no uncertain terms, been colossal in their forward thrust. A whirlwind of talent, with five forwards each staking a claim to make their mark at Stamford Bridge on August 13. Yet, juxtapose this with a defence that has occasionally seemed almost ephemeral, effortlessly sculpted by adversaries. Their ventures with the inverted full-back system have been like a double-edged sword, potent at times, but also perilously vulnerable.
While last season's 3-box-3 orchestration brought much-needed rhythm, one can't help but reflect on its resilience, especially when facing the titans of the footballing world. Bayern Munich, with their customary flair, danced through Liverpool's vulnerabilities, hitting the same note thrice through Liverpool's right flank.
Joel Matip, though often solid, was unfortunately a step behind that night, missing the sprinting finesse of a player like Ibrahima Konate. This was strikingly vivid as Gnabry, almost poetically, teed up Sane with ease. Moreover, Bayern's propensity to exploit spaces behind the defence left the Reds often gasping.
The ever-reflective Klopp, while appreciating the brilliance of many passages, reiterated the room for nuance and improvement. Delving into the moments of lapse, he was philosophical: highlighting moments when the weight of the game bore down on his players.
"In football, there are no breaks. When you are really tired that's something you hate the most," Klopp poetically reflected, underscoring the marriage of speed and acute awareness required.
Pregnant with Potential
While the pre-season should have been a period for honing and refinement, it was evident that the blueprint needs a revisit. However, it's not just the backline that warrants introspection. Defence is an ensemble piece, with each player, from the forwards to the backline, playing a pivotal role. The narrative isn't just about holding the fort; it's about proactive disruption. Bayern's ability to counter when Liverpool's press faltered brought this to light, raising calls for a midfield general.
Efforts to bolster the midfield ensemble continue in earnest. With bids for Southampton's maestro Romeo Lavia not hitting the mark and pursuits of Fluminense's maestro Andre Trindade ongoing, the perfect chord hasn't been struck yet. Enter Curtis Jones, who while showcasing his flair, raises questions about whether he can harmonise with the defensive rhythms required alongside a stalwart like Fabinho.
Amidst this evolving symphony, Alisson emerges as a consistent crescendo. The guardian between the posts, having had a spellbinding previous season, showcased his mettle against Bayern. It's evident; his consistent high notes will be crucial as Liverpool aim to reclaim their zenith.
The maestro Klopp, along with his ensemble, is racing against time. But there's still a window, albeit narrowing, for crafting a magnum opus. As they take to the skies, heading homeward, the maestro's sheet music awaits – each note, each pause pregnant with potential learnings and the promise of an evolved symphony.