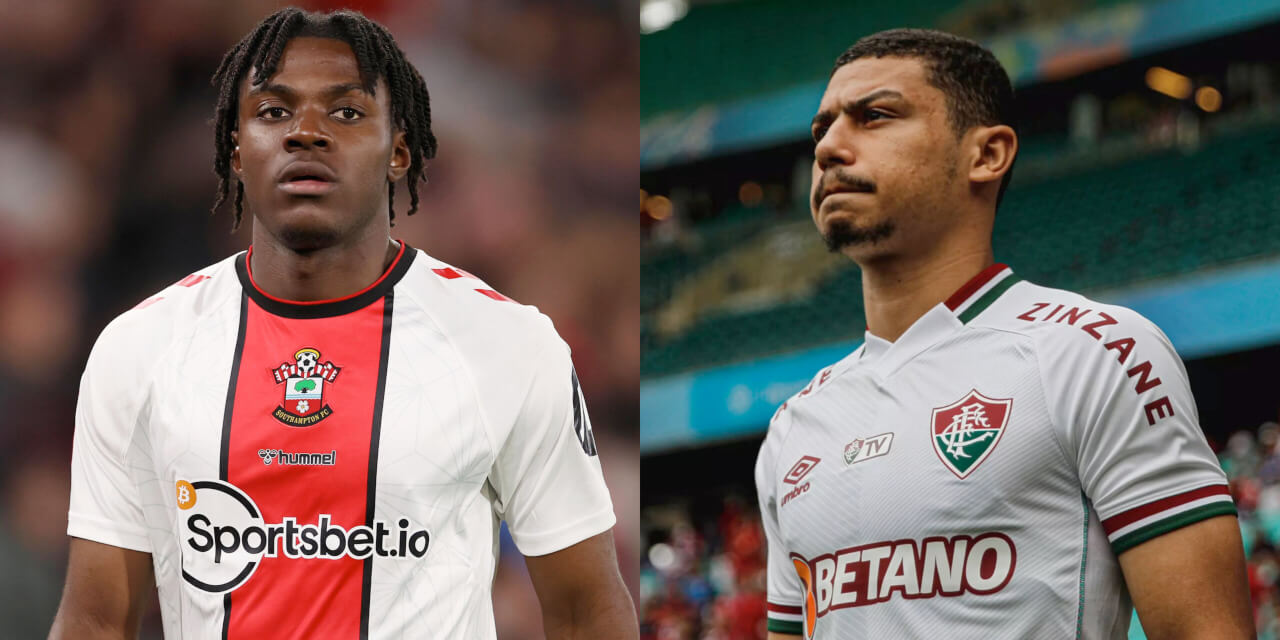 Journalist: Liverpool To Sign Both Lavia and Andre?
Latest On Liverpool's Interest in Andre and Lavia From Neil Jones
Liverpool's transfer window has been a topic of much discussion, with fans eagerly awaiting news on potential signings. Two names that have recently emerged are Rome Lavia and Andre from Fluminense. Neil Jones, in a recent conversation with Ste Hoare on The Redmen TV, shed light on these potential transfers.
Andre: The Brazilian Prospect
Neil Jones confirmed that Liverpool have indeed made contact with Fluminense regarding Andre. The 22-year-old Brazilian international, known for his deep-lying midfield role, has been making waves in Brazil.
"I spoke to a couple of people who were familiar with scouting in that area, and they say he's a very combative player," Jones remarked.
He further described Andre as having a "good bite about him" and a promising future as a defensive midfielder.

However, buying directly from Brazil is not a common move for Liverpool. Historically, the club has preferred to see South American talents prove themselves in European leagues before making a move. Yet, with the Premier League's work permit rules becoming more relaxed, there might be a shift in this trend.
Rome Lavia: The Next Big Thing?
While Andre's name has recently surfaced, Rome Lavia has been on Liverpool's radar for a while. Jones believes that Lavia is more likely to be signed by Liverpool.
"He's been trailed for a long time as a Liverpool signing," Jones stated, highlighting the club's persistent interest in the player.
The Need for Midfield Reinforcements
Liverpool's midfield situation is a cause for concern for many fans. Despite having a number of options, there are doubts surrounding the fitness and consistency of several players. Jones emphasised the need for reinforcements, stating:
"I think Liverpool need three signings. I think they need two midfielders and a defender."
While the club has made significant early moves in the transfer window, the departure of key players and unforeseen challenges have necessitated further action.
"Liverpool were pretty happy with what they'd done early in the summer," Jones noted.
However, he believes that the club still needs to make a few more strategic signings to solidify their position.
The transfer window is a time of anticipation and excitement for fans. With Liverpool linked to promising talents like Andre and Lavia, there's much to look forward to. As Jones aptly put it,:
"You trust Liverpool's eye for the player and what Klopp can do with a player once he's in."
Only time will tell if these potential signings will materialize, but one thing is certain: Liverpool is gearing up for an exciting season ahead.