 Lessons Learned As Liverpool Beat SV Darmstadt In Fun Friendly
Well that's that then. Liverpool's pre season came to an end on Monday night in Preston with a 3-1 victory before the curtain raiser against Chelsea. In keeping with everything else we've seen in recent times we got goals, forward flair, defensive brittleness and cameos that drew gasps from all of those in Deepdale and at home. Whilst all the focus during the day had been off the field transfer activities, it was good to watch the existing playing squad show what'll really mattered this season. Get ready for the age of end to end Liverpool based on this.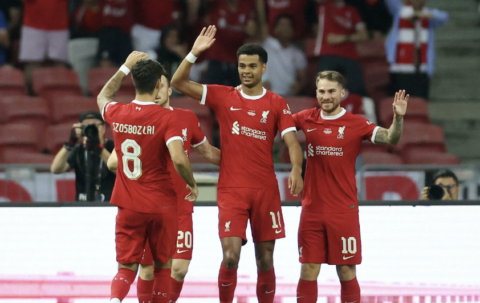 Mac The Knife

For all the talk about Liverpool not having a recognised six, no one told Alexis Mac Allister as the Argentine was a clear man of the match for the reds. Playing in a deeper role alongside Trent Alexander-Arnold in possession, the 24 year-old dictated the play and knitted Liverpool together all over the pitch. Always in space, able to find a pass and excellent going forward Mac Allister looks like he could be the real star this season. If anything the only worry is if he plays that deep then Jurgen Klopp won't be able to get him in the most dangerous areas we all desire.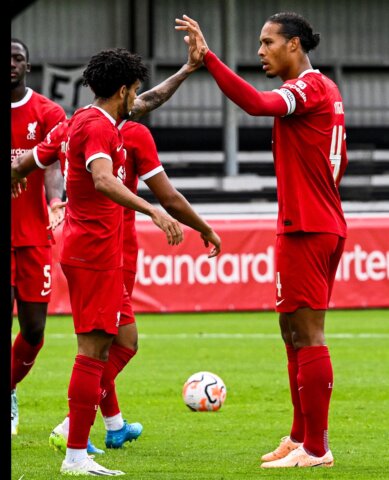 Forwards In Form

It's been some summer for the forwards and it was no different here. It wasn't their scintillating best by any means but the starting three of Jota, Salah and Diaz all found themselves on the scoresheet. Having had his agent deny Saudi links earlier in the day, another pre-season assist was added to the tally for the Egyptian king and Diaz's flick from a corner which went in off the underside of the bar was pretty special. The one thing we're all taking away from this summer is that no matter how Liverpool are playing they're capable of scoring at anytime. That's not the issue…


Doak Has To Be Given Chances

Another cameo from Ben Doak and another headline stealing performance from the Dalry youngster. As per most of his minutes, a performance that was punctuated with a number of successful take-ons of opposition defenders who resorted to hauling him down on a number of occasions. The Scottish wideman completed four out of five succesful dribbles and brought a late excitement to a game that threatened to peter out. The 17 year old is now a real option from the bench for the reds when they need something to happen. What a talent.

Brittle At The Back

It's nothing that we didn't know but even SV Darmstadt who hadn't scored in any of their previous pre-season games to date highlighted where Liverpool's concerns really lie right now. The back-line was again undone with simple balls over the top and down the channel, whilst picking men up from set-pieces again appeared difficult. You feel Jurgen Klopp's side will need to score at least twice most games if they're going to come away with a victory in most contests this season. It's not even started but strap in for the ride.