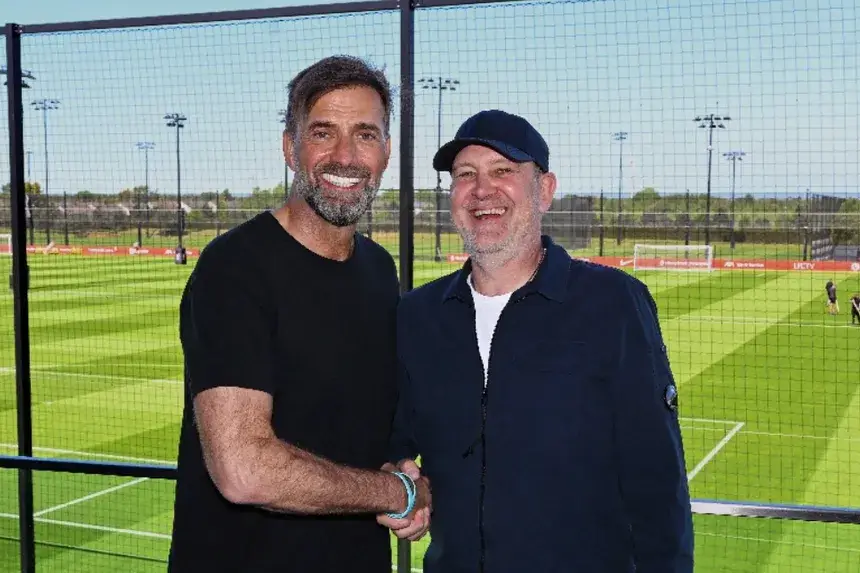 The Return of The Touring Reds Will Now See Signings Incoming
The Return of The Touring Reds Will Now See Signings Incoming
The opening game of Liverpool's 2023/24 Premier League campaign will kick off a week on Sunday, as an intriguing visit to last season's bottom half side, Chelsea, awaits. The Reds have looked rampant during the pre-season tour, with the attack and forward-thinking midfielders showing real endeavour and potential. The shape and dynamics of the formation clearly show promise; however, some extra steel and assurance is very much needed in two areas of our team. A holding midfielder is now an immediate priority for our Sporting Director, as those long-winded negotiations with Southampton stumble into multiple weeks of talks. Ultimately, there did not appear to be an urgency to get that deal over the line, essentially because Fabinho was never expected to leave Anfield this summer. With that mini-exodus to the Saudi Pro League now complete (until next time), it gives an increased necessity to get new bodies in, something which is causing some heated distress within our fanbase.
Will the Next Few Days Prove More Fruitful in the Market?
I would say a resounding yes, especially given the return of our squad and coaching staff, as well as my eternal faith in this window of change. Even though both Fabinho and Jordan Henderson finalized their moves while with their new employers (away from Klopp), I am certain that any replacements would be signed with their new German manager heavily involved and present. As the end of Liverpool's tour of Singapore ended with an eventual 3-4 loss against Bayern Munich, so began the process of getting the group back to the AXA Training Centre. The time difference for the squad and Jürgen Klopp's absence from Merseyside means that no new addition would ever be pushed over the line, announced, or unveiled, until the former Dortmund manager was present. As the traveling party wraps up their tour and ready themselves for an imminent return to Kirby, I suspect the recruitment department will be ushered into action, with the much-needed bodies finally brought to the club.

Jürgen Klopp reflected on today's friendly with Bayern Munich, as we rounded off our pre-season tour of Singapore 👇

— Liverpool FC (@LFC) August 2, 2023
Who Will Klopp Want First?
The monies and overall package for Southampton's 19-year-old destroyer is looking very close to being agreed, which means a deal is likely to be agreed before or over the weekend. Liverpool has a friendly at the neighbouring Deepdale Stadium (Preston) on Monday evening, as they sign off their pre-season against SV Darmstadt 98. I am confident that a new holding midfielder will be secured by this point, given it is the last friendly before their season kicks off on Sunday the 13th August. Whether or not a player would be rushed into the team that quickly, or the manager would prefer either a returning Thiago or the versatile Curtis Jones to play the holding role, remains to be seen. What is now vital is having the option to play (even at some point) a specialist defensive midfielder against a major adversary in Chelsea. There are certain recent memories that revolve around coming into a season a man or two short, which is why I believe our 55-year-old manager will insist that new signings are secured.
If We Sign One, Will That Be Followed by A Second?
I have just been made aware that Manu Koné is back in training for his club, Borussia Mönchengladbach. Given that wondrous news, I would hope that Jörg Schmadtke will be busying himself in securing a deal for the gifted and ferocious midfielder. This type of signing would bring ease to everyone and see the squad depth improved immediately. For the rumoured £30m fee, it must be being looked at as the second most important signing. To have this robust and physically imposing specimen to call upon would allow a less pressured spell for Lavia, as well as a lovely contrast to the creative assets that would play ahead of him.
https://twitter.com/Mobyhaque1/status/1687076082183229440?s=20
If We Somehow Manage Two, Who Becomes the Third New Player?
I have little doubt that as the formation shifts into a 3-4-3 formation, it will see Andy Robertson set upon as the less defensive of that back line. Where once we saw Trent targeted as the weak link, it is inevitable that teams will now look to target Robbo as the least dominant of the back three. Both Virgil and Ibou are gigantic central defenders who can be trusted to lock down their respective zones of the pitch. The question marks over Joe Gomez and Joël Matip are a concern (as backups), yet a left-sided starting defender is still needed more than anything for the defense. Reports on Thursday are all stating that Mickey Van de Ven is looking Tottenham bound; however, there is a hefty list of lefties below who would all vastly improve a problem area of our side.
Don't see us getting Colwill ultimately.

But there's other very good lefty CBs who fit the system and would cost far less.

Inacio
Schlotterbeck
Hincapie
Lukeba
Renan
Matturro
Van de Ven
Carmo
Pavlovic
Theate
Medina
Morata
Medina
Sylla

If Colwill stays, maybe Badiashile?o

— Dave Hendrick (@MrTwoFooted) July 9, 2023
With that, I hope that as this article hits the press, we are one player heavier and looking to increase that load.