 Journalist: Liverpool Pivot From Lavia To New Midfield Target
Liverpool's Midfielder Hunt: Kiernan Dewsbury-Hall The Lavia Alternative
Amidst the bustling transfer season, Liverpool, as reported by Anfield Watch, are now casting a net wider, eying Leicester City's Kiernan Dewsbury-Hall as a potential midfield reinforcement.
Kiernan Dewsbury-Hall, the 24-year-old Leicester City talent, has cropped up on Liverpool's radar. With a record of Premier League experience under his belt, he seems a promising figure to re-energise a midfield looking for fresh legs.
The Roméo Lavia Conundrum
Liverpool's attempts to strengthen their midfield has not been without hiccups. Despite their keen interest in Southampton's Roméo Lavia, the Merseyside club has been met with resistance. Reports suggest that after facing two rejections for their bids for Lavia, Liverpool's pursuit has hit a wall, largely attributed to The Saints' unwavering stance on their £50m valuation.

The situation intensified after reports emerged in The Athletic stating Liverpool's hesitance in meeting Southampton's asking price. With Lavia expressing a keen desire to transition to Merseyside, it's perplexing that his current club remains unyielding. Southampton's manager, Russell Martin, has even confirmed Lavia's inclusion in the imminent Championship match against Sheffield Wednesday.
With such circumstances at play, Liverpool are believed to be exploring alternative talents, understanding the necessity to make pivotal investments without further ado.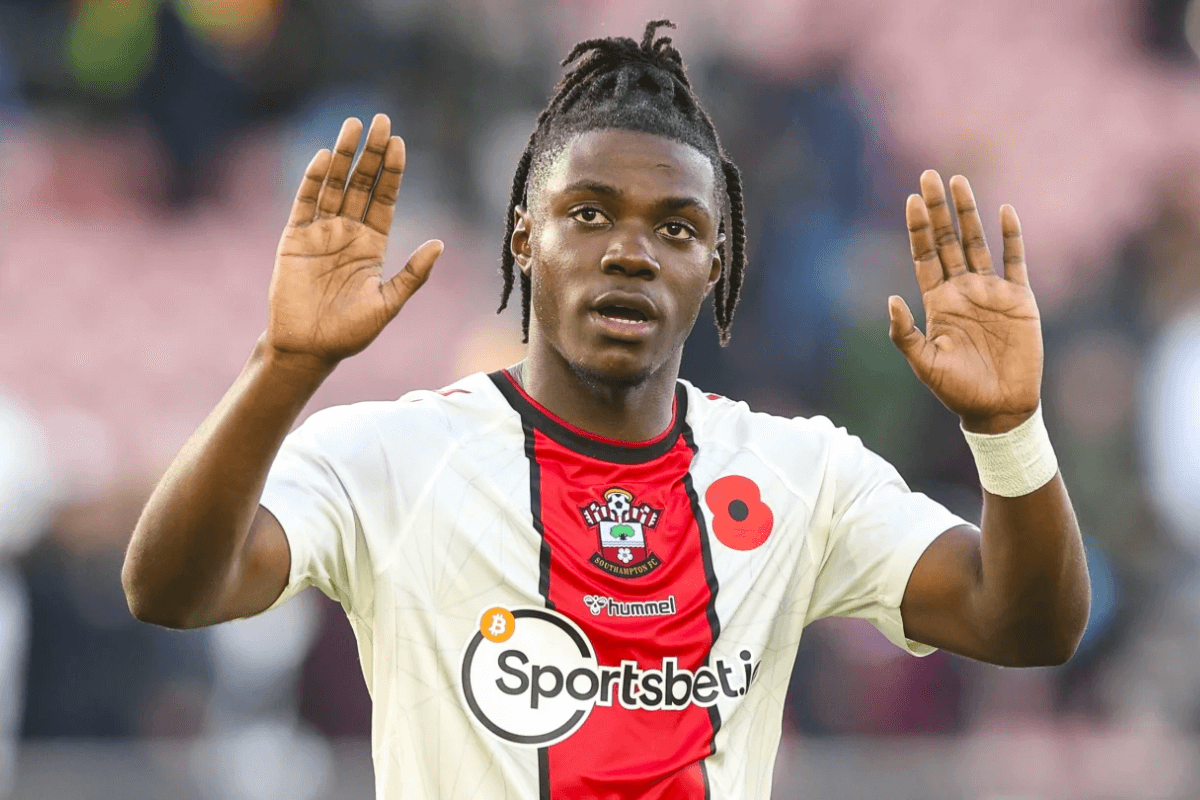 Why Dewsbury-Hall?
Insiders intimate that Liverpool's scouting team has been meticulously tracking Dewsbury-Hall throughout the past season. The midfielder's potential has caught their eye, leading to escalating interest.
While Dewsbury-Hall is tethered to the Foxes until 2027, Liverpool's rapport with his agency, Wasserman, might prove beneficial in potential negotiations. Though not regarded as a direct replacement for Lavia, he could very well emerge as a frontrunner if Liverpool's discussions with Southampton remain mired in complexities.
Jurgen Klopp, Liverpool's celebrated manager, recently shared his insights after their 4-3 pre-season defeat to Bayern Munich in Singapore. He remarked:
"We need to analyse. It's crucial to understand the physical aspects. A lot was incorporated into training, especially in challenging conditions the day before. The goals we conceded were predominantly due to lapses in concentration."
Klopp further emphasised his disdain for losses, however, he acknowledged the pre-season nature of the game against a formidable Bayern side. On a positive note, Klopp found solace in the fact that no players sustained injuries.
With the Premier League season about to begin, Liverpool are gearing up to face Chelsea on 13th August. However, the absence of a fit and dedicated defensive midfielder, especially in the wake of Fabinho's £40m transfer to Al Ittihad, is palpable.
It's evident that the upcoming days will be bustling with potential transfers and strategic decisions for the Reds. Whether Dewsbury-Hall will don the Merseyside red remains to be seen. But for fans and analysts alike, the unfolding of Liverpool's midfield mystery promises to be nothing short of captivating.