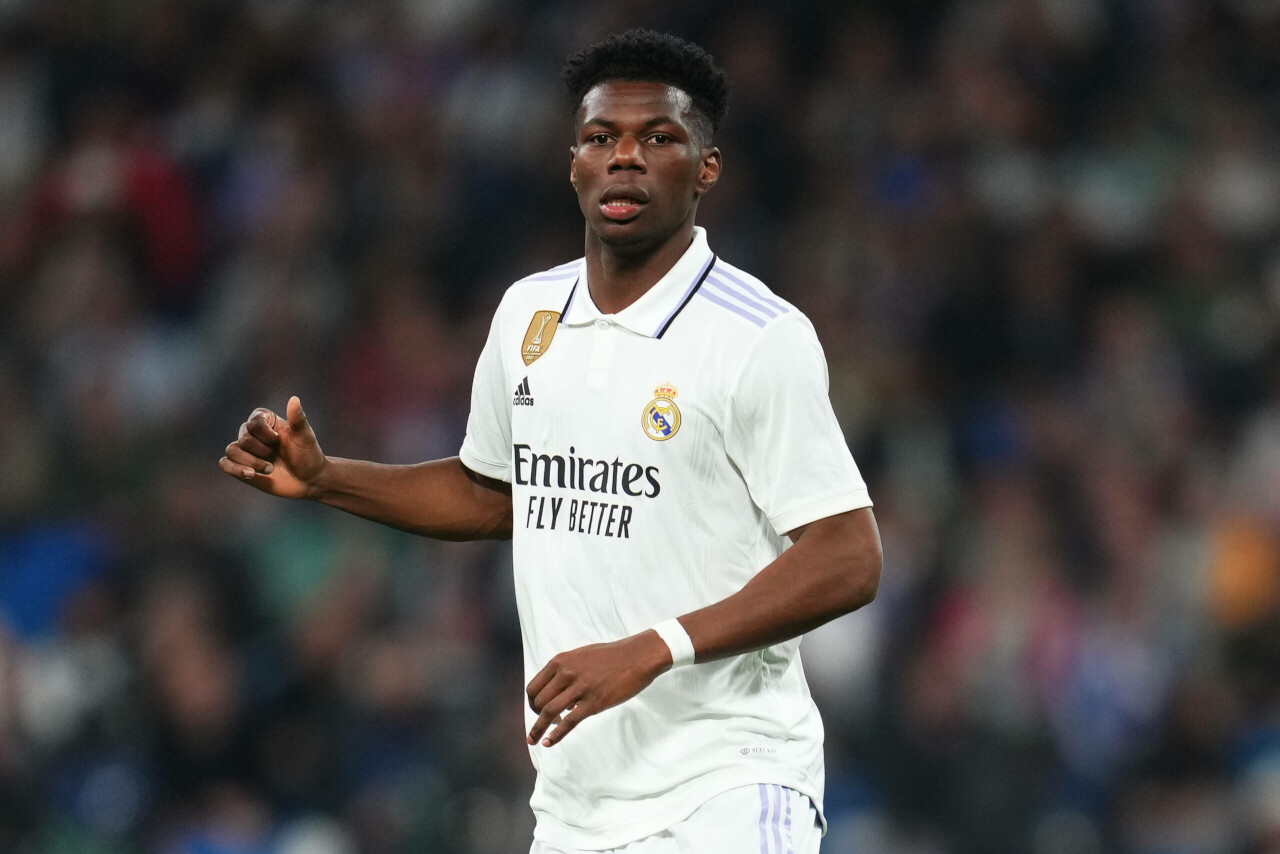 Journalist: Tchouameni Tug of War About To Get Real
Aurelien Tchouameni Transfer Tangle
Liverpool's Prior Pursuit and Bayern Munich's Fresh Intent
In the fast paced world of football transfers, the name Aurelien Tchouameni has become quite synonymous with top-tier transfer gossip. From Real Madrid's majestic Bernabeu to the intimidating Allianz Arena and the passionate Anfield, this young Frenchman's name has resonated around the corridors of power.
Chase Initiated by The Reds
Not too long ago, Liverpool, with their unparalleled European prestige, almost convinced Tchouameni to shift his base from Monaco. "An 'exceptional' midfielder," Paul Pogba once mused. A sentiment surely echoed in the corridors of Anfield, given their relentless pursuit.
Yet, despite the enticing appeal of Merseyside, Tchouameni's signature eluded them. Now, as we drift closer to another transfer window's culmination, the Reds appear hesitant in splurging premiums on the market. This financial prudence, however, doesn't reduce their necessity. A couple of midfield maestros are still on their shopping list, and with each ticking second, their procurement becomes pricier.

Could they be viewing a brief rendezvous with Tchouameni as a temporal solution? If Real Madrid contemplates letting the French dynamo leave, they'd surely demand a substantial fee and cover for his wages. An expensive proposition, no doubt. Yet, if Liverpool could embed a purchase clause, it might transform into an astute maneuver. After all, their extensive engagement with him last summer might give them an edge.
Bayern's Renewed Interest
Amidst this, Bayern Munich, the reigning German champions, have rekindled their flame of interest. Reports hint at their desire to exploit the intensified competition in Madrid's ranks, potentially luring Tchouameni for one season loan deal. And as per whispers from journalist Christian Falk for Fabrizio Romano's Daily Briefing, they haven't discarded hope of a provisional pact.
Bayern's quest isn't novel. The potential of a loan move for Tchouameni had previously circled football's rumour mill. Liverpool, too, had once probed Madrid for such an arrangement, but at the time, the prospect appeared fanciful, almost far-fetched.
However, times have changed, and the landscape of the transfer market has shifted. With the new season on the horizon and roster reinforcements imperative, such a move could be more plausible now. And though Liverpool's admiration for Tchouameni is apparent, Bayern, with the allure of Champions League football, might just throw a German-sized spanner in the works.
As the sun rises for another day, the narrative surrounding Tchouameni continues to evolve. From Liverpool's earnest endeavours to Bayern's budding interest, the saga of this 'exceptional' Frenchman is one to watch.