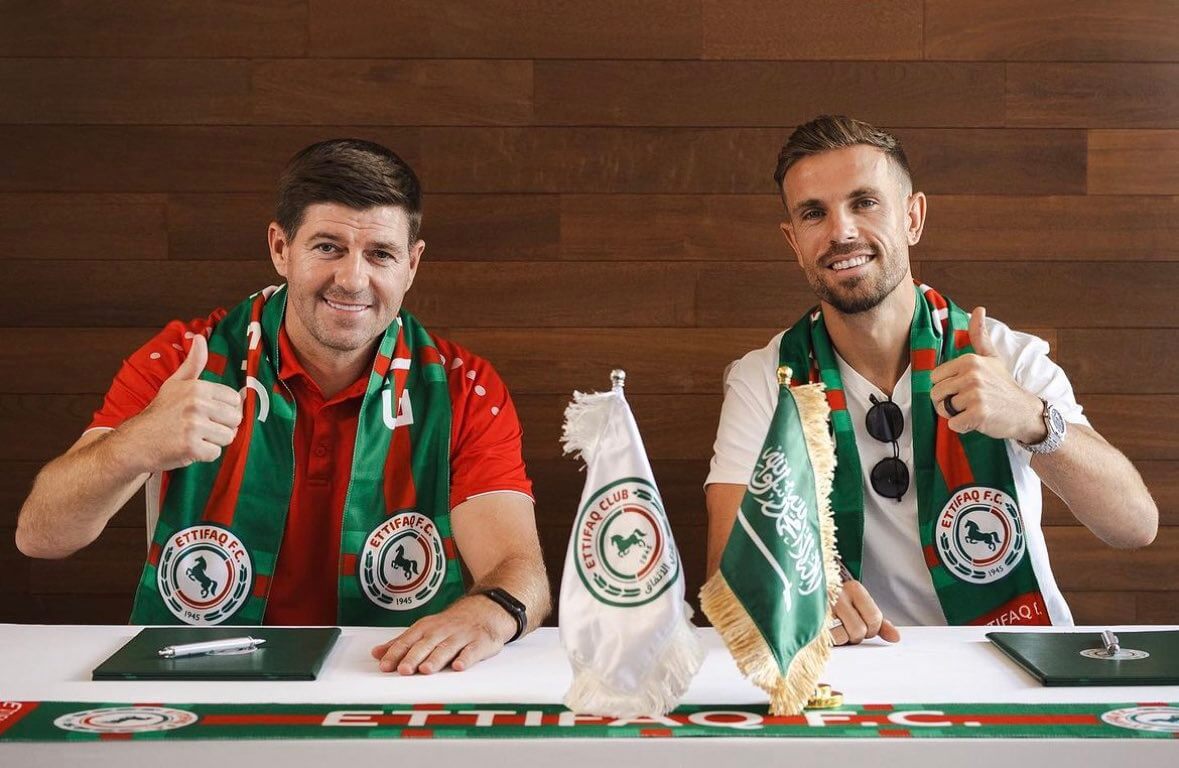 From Anfield to EFC: Henderson's Unexpected Shirt Reveal
Henderson's EFC Shirt Stirs Up A Storm
In a cheeky move that has left many amused, Al-Ettifaq unveiled their new kit for the upcoming Saudi Pro League season, featuring none other than former Liverpool captain, Jordan Henderson. The twist? His shirt bears the initials 'EFC', a nod that has not gone unnoticed by those familiar with the Merseyside rivalry.
A Nod to Merseyside's Rivalry
For those in the know, 'EFC' stands for Everton Football Club, Liverpool's fierce local rivals. The sight of Henderson, an Anfield stalwart, donning a shirt with these initials for his new Saudi Arabian club is nothing short of amusing. Al-Ettifaq's social media team, recognising the jest, issued a light-hearted apology to Liverpool fans worldwide.

Sorry to all the @LFC fans for putting E.F.C on Hendo's back. At least it's not blue. 😅

Better get that number 🔟 kit before it runs out. 🤤#Ettifaq pic.twitter.com/O0LPG37Q1h

— Ettifaq Club (@Ettifaq_EN) August 6, 2023
From Anfield to Al-Ettifaq
Henderson's move to Al-Ettifaq last month was one of the summer window's most talked-about transfers. The England international didn't just move to a new club; he reunited with former teammate Steven Gerrard in the Middle East. This unexpected pairing has left many wondering what the upcoming season holds for the Saudi club.
More Than Just A Shirt
While the humorous kit has grabbed headlines, Henderson's signing could be a game-changer for Al-Ettifaq. Under Gerrard's leadership, the former Liverpool duo is gearing up to make a significant impact in Saudi Arabia. And with the addition of talents like Moussa Dembele, there's a palpable buzz around what Henderson and Gerrard might achieve in the new season.