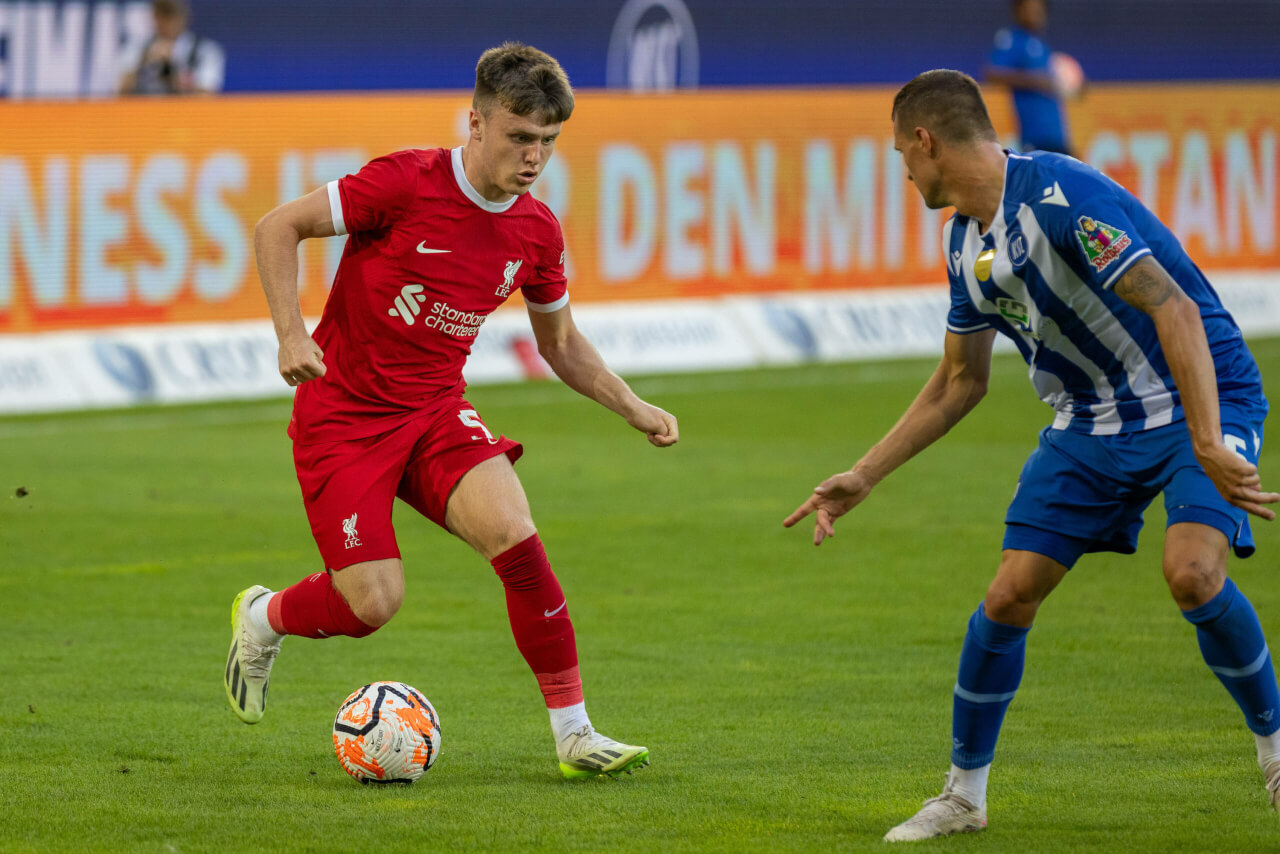 Anfield's New Sensation: Ben Doak Ready to Shine
From Celtic to Anfield Stardom
When asked by Ibou Konate during the squads time away what tune one was right do their time, Ben Doak replied with Belter by Gerry Cinamon. A great song anyway, but apt from the impressive cameos we've seen from the Dalry born youngster during Liverpool's pre-season. That's all done and Chelsea beckons on Sunday with suggestions and debates over which forwards Jurgen Klopp will pick to start. Whilst it maybe a bit much to expect too much too soon, make no mistake about it – Ben Doak is ready to have an impact here and now.
Ben Doak: Liverpool's Rising Star
The 17 year-old seemed to bring a sense of deja vu to every game he was introduced too. Come on, terrorise the opposition defenders, beat his human repeatedly and get hauled down consistently. Even when the young Scot started he managed an impressive headed goal, which wasn't really the key talking point amongst all reds. Yes the end ball needs to improve and yes the head needs to go up earlier, but there's no concern whatsoever about how good he could eventually become. Any chance of other clubs looking to take the former Celtic youngster on loan have well and truly evaporated.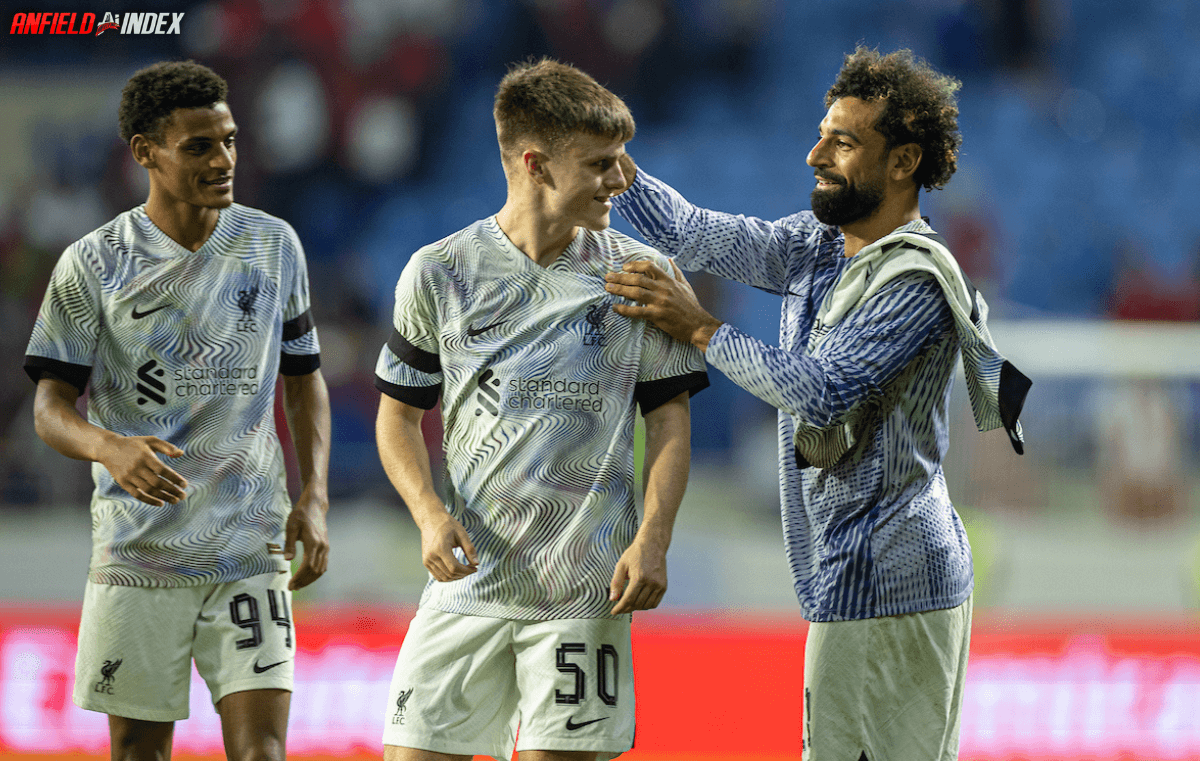 Impressive Cameos and Future Prospects
Against SV Darmstadt the other night he brought life to a contest that was threatening to peter out and may have again put himself at the forefront of his bosses mind. It's not about the fact he's never going to start ahead of Nunez, Jota, Gakpo, Diaz, never mind the best player at the club. If Liverpool do need some inspiration with 20 minutes or so to go at Stamford Bridge then many will clamour for the young, exciting throwback of a player who appears fearless and determined to beat his man. That's more telling than the fact the majority of reds both hope and realistically expect him to start the cup games.
The Anfield Impact
It's crazy that players who cost us close to the £500,000 mark from Celtic can have at Anfield and whilst there's no suggestion Doak will go anywhere near that level, there's a real excitement every time he has the ball. De Ligt has now joined Digne from last season in being sent from the proverbial echo and they won't be the only ones before this campaign is done. There won't be any loan entertained but there will be minutes for a youngster who completed 67% successful dribbles against both Bayern Munich and Leicester. Ben Doak is ready to make an impact right now – make no mistake.