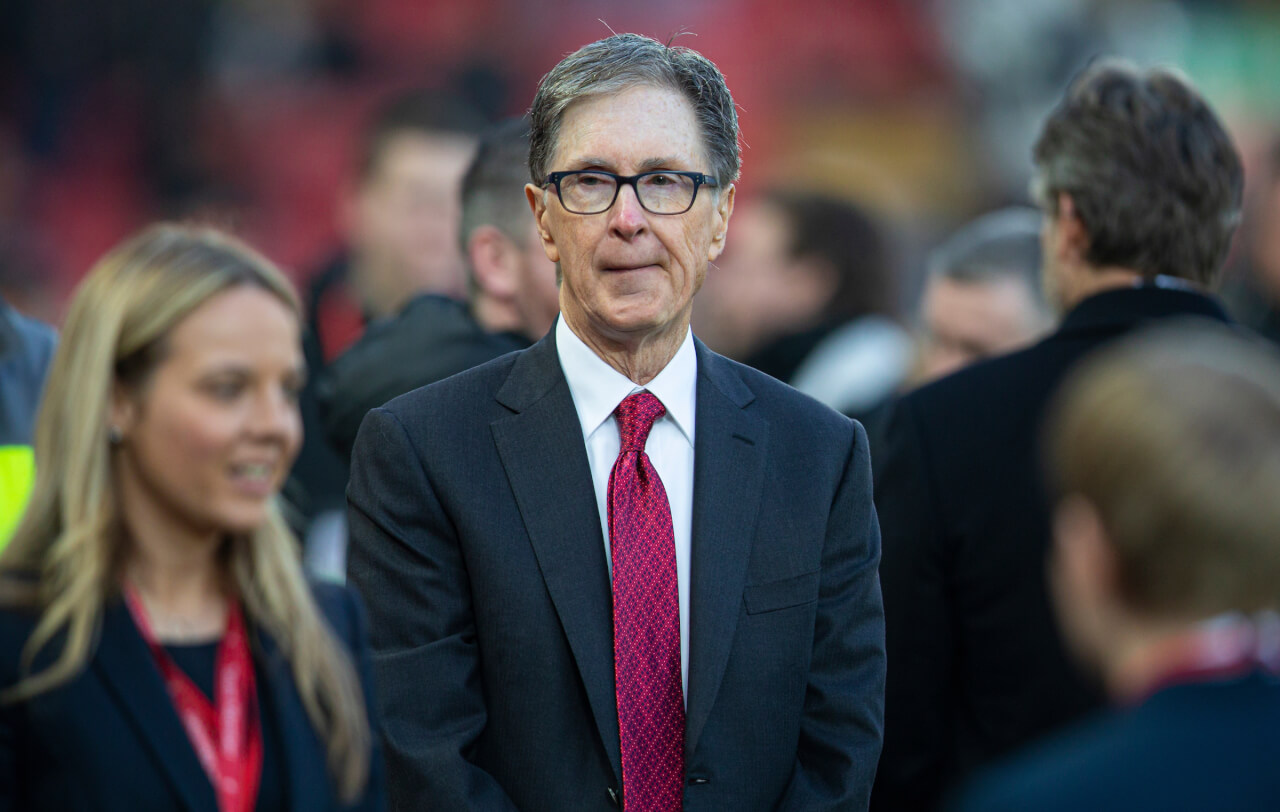 FSG's Biggest Mistake: Liverpool's Decline Exposed
Can John W Henry Turn Liverpool's Window Around?
The lack of popularity towards most football club owners is common knowledge, with the Glazers and FSG being perhaps the most notable of those billionaires within the Premier League. Despite Manchester United's spending spree, any hope and optimism are soon replaced by anger and frustration, led by a mob of supporting factions who assemble their forces and 'Glazer Out' chants. Anyone who dares to side with the American regime is viewed as a turncoat to the true hardcore support, as the fan base regularly descends into amusing social media meltdowns.
What the Manchester overlords have failed to deliver is a continuing and organized structure, instead opting to spend their way to mild success, without having a long-term plan of how to remain there. That structure being overlooked for huge marquee signings is something almost completely the opposite to how FSG have run Liverpool FC, yet even their own strategies and smart thinking seem to have fallen by the wayside since becoming the world's greatest team, albeit for a short period of time.
https://twitter.com/WilcoFtbl/status/1685364551976415232?s=20

Evaluating FSG's Impact on Liverpool
In acquiring the fallen giants of Anfield in 2019, there was a fear that England's most successful club was swapping one set of cowboys for another. From steady growth to Super League proposals, what entailed after the ousting of Hicks & Gillet was smart business planning which soon translated into steady growth of a wounded sporting entity. Despite varying mistakes along the road, John W. Henry and co were able to build a sustainable model which would prosper in an FFP regulated world. The failure of financial fair play led to the proposal of the now infamous Super League, which would have been self-governed, self-audited, and allowed the clubs to overcome the financial corruption of Manchester City & PSG. Up until that point, the reds were able to overcome the odds and add major silverware to their famous haul of trophies, thus competing with the sports washing specialists at the Etihad.
The decline from genius to disinterest was never something which could continue without ongoing genius on both the coaching front, and within the recruitment department. The latter failed due to various factors, thereby seeing the former lessen under the strain of an aging squad. The Boston based owners were guilty of resting on their laurels instead of pushing the boundaries necessary to maintain elite levels. Though the resistance and loyalty of Klopp (to ease players out) would have been a stumbling block, it would have made it easier for the owners to continue to do less. This lessening undertaking finally led to complete disinterest, which coincided with a desire to sell-up and make a multi-billion-pound profit. In a nutshell, FSG thrived in reviving and revitalizing an historic sporting brand, before attempting to do as little as possible on their way out the door.
£46m rejected by Southampton for Lavia.

Third time bidding and it's getting embarrassing. Poor negotiations .

Michael Edwards would've had it sealed.

FSG hires Jorg who leaves soon so why would he give one. #FSGOUT #LFC

— KOP Connection (@KOPConnectionTM) August 7, 2023
The Hope for FSG's Summer Moves
Yes, without a shadow of a doubt. I am certain that the funds have been tentatively put in place, however, the correct financial operators appear unable to close the trickiest of deals, that do not carry a straightforward release clause. In appointing Jörg Schmadtke to a very short-term position, they empowered a Sporting Director that would have no choice but to run each monetary decision up the line. Mike Gordon would hopefully be that man to communicate the transfer ongoings to, yet it would have no doubt seen our recruitment initiatives appear weak and lacking in authority.
These next three weeks must be about getting three more players into the squad and give the team a fighting chance of success this year. In the days of Michael Edwards, his control and longevity for Liverpool would have given him the confidence and authority to make financial choices that could speed up recruitment. This summer of change needed that type of direction, which is something that must be attended to at the close of this transfer period.
Liverpool's Transfer Needs
Two defensive midfielders and a left-sided central defender are the absolute requirements, in order to give some stability to a struggling and under fire back line. The system alterations mean these three options are imperative, with a right-sided defender still acting as the fourth area of need. I do believe this window will still be a success, though the long road could have easily been avoided by having a long-term Sporting Director installed. FSG needs to start loosening the purse strings and pushing through deals before both the playing staff and the support fall by the wayside.