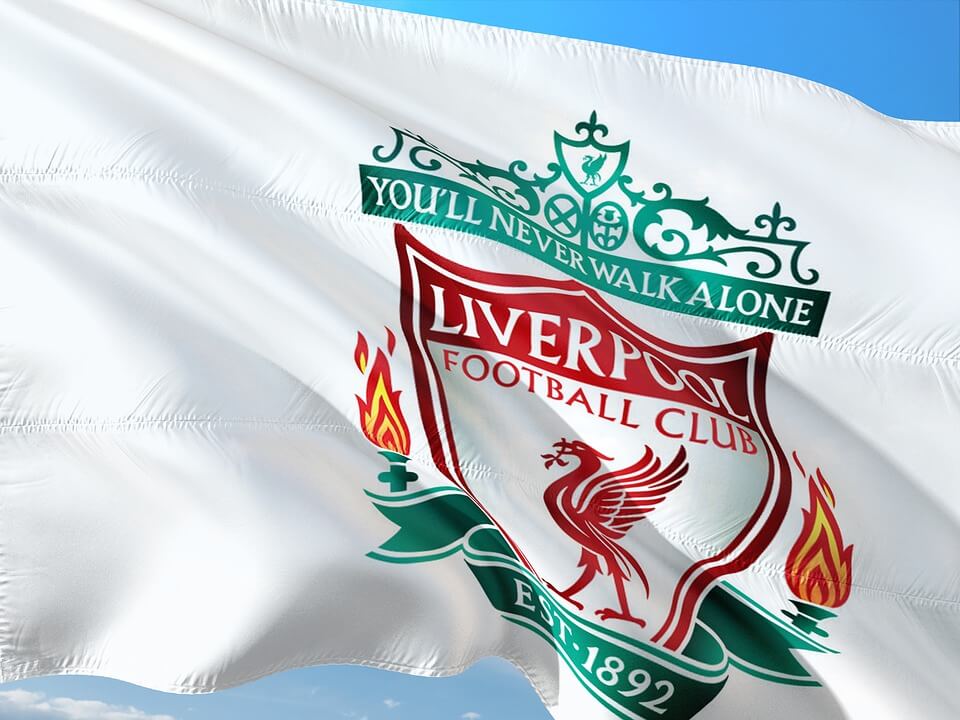 Who Will be Liverpool's Best Player in EAFC 24?
One of the biggest teams to have recently partnered with EA Sports to appear in the upcoming video game EA Sports FC: 24 is English Premier League side, Liverpool.
Revealed on this page are some of Liverpool FC's best players that will feature in the hotly anticipated new football-inspired video game.
What is EA Sports FC 24?
EA Sports FC 24 is a football simulation video game from one of the world's most iconic studios. EA Sports and FIFA are no longer collaborating to produce any more games in the FIFA series, which has been going strong for thirty years.
EA Sports is set to release its first professional football simulation game called EA Sports FC (EASFC) in the fall of 2023. They've confirmed that there will be a mobile game released as part of the EAFC ecosystem. It's a logical move as more and more gaming companies understand the scope and depth of the mobile market. iGaming operators like Unibet Canada have had great success in the scene for years now, and it's surprising that gaming companies have committed so fully to consoles and PCs until now.
 It's understood that the FIFA Football Federation is working on its own game to rival EA Sports. In other words, you will still be able to play new FIFA football video games from now on, but they won't be made by EA Sports anymore.
Have Liverpool FC been confirmed to appear in EASFC?
Yes. English Premier League side Liverpool FC will definitely be in the upcoming game. The Reds have agreed to a 36-month partnership with EA SPORTS. This means the game is legally permitted to include fully 3D-scanned members of the latest Liverpool squad.
Who will be the best Liverpool players on EA Sports FC 24?
Let's dive straight in to see the most likely stats the Liverpool players will be given in the upcoming EA Sports FC 24 game. They include the following stars and their hypothetical ratings:
Mohamed' Mo' Salah (RW) – 90 rating
Alisson Becker (GK) – 90 rating
Virgil van Dijk (D/CB) – 88 rating
Trent Alexander-Arnold (D/RB) – 87 rating
Andrew Robertson (D/LB) – 86 rating)
As some of you will have already guessed, it's looking most likely, based on these predictions, that Liverpool's Egyptian striker, Mo Salah, will be the best Liverpool player in the new EA Sports FC 24 game.
When can I get my hands on the new EA Sports FC 24 game?
Although an official launch date has yet to be revealed, many rumours have been swirling that it will more than likely end up being released on Friday, September 29th. It's normally around this same time that most other previous FIFA titles from EA Sports have arrived in stores.
Which major global football leagues and tournaments have so far been confirmed?
So far, some of the biggest leagues and tournaments from around the world that have been confirmed to appear in the eagerly awaited new game are England's Premier League, France's Ligue 1, Italy's Serie A, Spain's La Liga, and Germany's Bundesliga.
The Netherlands' Eredivisie, Portugal's Primeira Liga (Liga Portugal), the Argentine Primera Division, the ROSHN Saudi League, the Chinese Super League, and the K-League have also confirmed, along with North America's Major League Soccer, D1 Arkema, NWSL, the Women's Super League, the SPFL, EFL (Championship, League 1 and League 2).
Others that have recently been confirmed are the UEFA Women's Champions League, the Conmebol Sudamericana, and Libertadores, the UEFA Conference League, the UEFA Europa League, and the UEFA Champions League.
What game modes can I look forward to in the new game?
Players can look forward to several exciting game modes, including Career Mode, Ultimate Team, Seasons, Tournaments, and Kick-Off. Others include the Practice Arena, Volta, Pro Clubs, and Skill Games. While you're waiting for this new game to arrive, why not check out the hugely successful FIFA 23 game in the meantime?