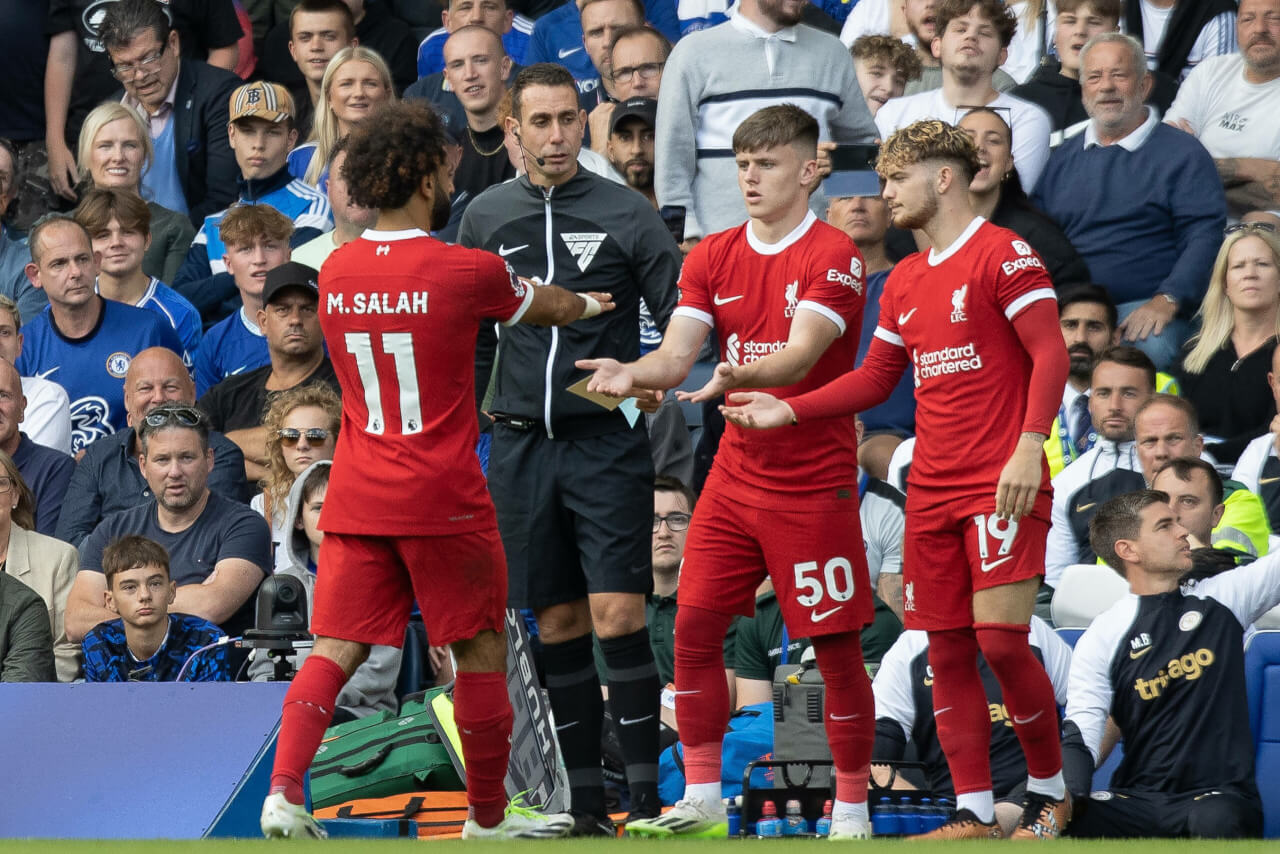 Lessons Learned from Liverpool's Draw At The Bridge
Honours all even in the 'Caicedo-Lavia' derby as many were christening it on social media. The chase for both players over the past week was nothing compared to the frantic nature each team demonstrated in their opening game as honours ended even in a 1-1 draw. Luis Diaz opened the scoring before the second phase of a set piece saw Chelsea equalise in the second half. We look at the lessons learned from a game where if all reds were completely honest, a draw was rather fortunate. If only both teams knew where you could find a good number six right now.
NOTHING WE DIDNT KNOW
For all the extra years we aged from that 90 minutes, what unfolded at Stamford Bridge wasn't a complete surprise. Liverpool should have some impressive attacking guile at times and the opener for Luis Diaz was a thing of beauty, finished at full stretch from Salah's exquisite weighted pass. Whilst that was shown in flashes, the entire game evidenced just how open the Reds are at the moment. Time and time again Chelsea beat the aggressive press and got down our left-hand side. For Chilwell's disallowed strike which would have made it 2-1, a few exchanged passes later and they were straight in at Allison. Liverpool were just too open for the majority of the game. We knew that though.
GAKPO AND JOTA DISAPPOINT
Two players that have really shone in pre-season offered little in this contest and we're lucky to get as long as they did before being replaced. Jota coughed up possession time and time again whilst offering little threat in the opposition area. Gakpo was exactly the same and provided practically zero cover for Robertson down that left-hand side. Once Chelsea cottoned on to this, they ran riot down that channel and realised it was their most dangerous area to exploit. Jurgen Klopp's experiment to start with four forwards didn't work and the team looked better with the introduction of the substitutes from around an hour. It's only game one, so hopefully we'll see a change quickly

IMPRESSIVE CAMEOS FROM A FEW
They're two that have had their share of critics within the fanbase but Curtis Jones and Harvey Elliott made a real difference when replacing an unhappy Salah and Diaz. Elliott especially won the ball high up the pitch, looked tidy in possession, and provided Liverpool with a semblance of control that had disappeared. Jones helped to cover Robertson, won the ball, and even gave away a few good fouls as it were in the right areas. Both will have given Jurgen Klopp something to think about and whilst the two new boys weren't awful by any means, it's always good to have options from the bench.
LEFT-SIDE WORRIES
It would be difficult and unfair to shine the entire spotlight on Andy Robertson as Sterling and James raided time and time again down our left-hand side. Gakpo and Diaz offered him little protection and in his defence, he looked better as the game wore on. Liverpool clearly though have a problem down that left side and whilst a few good crosses and overlaps were evident, it's not the main element of the Scotland captain's role in this current set-up. Jurgen Klopp has apparently been looking for a left-sided defender all summer and whilst it's never down to one player, it's understandable why, let's see if any of that £111 million gets spent in that direction.