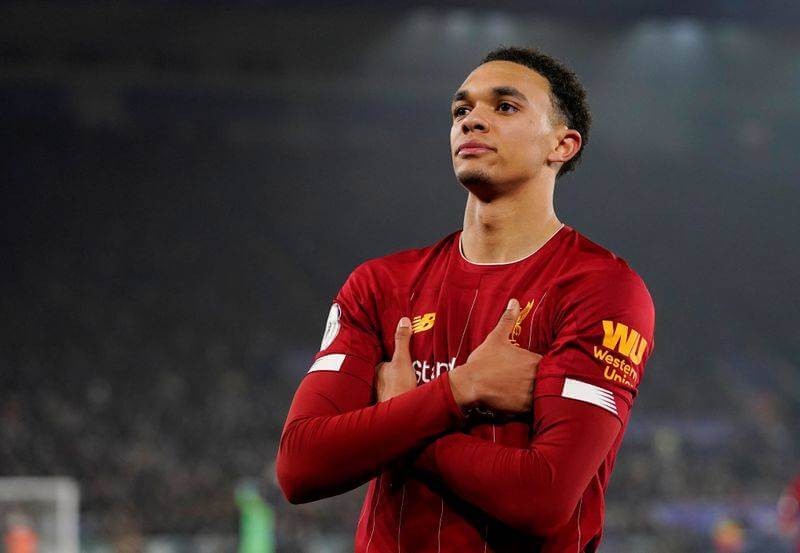 Liverpool's Title Hopes: Can Alexander-Arnold Lead the Charge?
Trent Alexander-Arnold: The Heartbeat of Liverpool's Redemption Quest
The Unyielding Optimism of Football Fans
Every year, as the new football season looms, fans are gripped by a renewed sense of hope. Regardless of past disappointments, the dawn of a fresh campaign brings with it a wave of positivity. It's a cycle as predictable as the changing seasons.
Liverpool's Road to Redemption
For the Reds, the 2022/23 season might be one they'd rather forget, but the winds of change are blowing. Central to this transformation is the undeniable talent of Trent Alexander-Arnold. As the team's primary creator and newly minted vice-captain, his consistent brilliance will be pivotal.

Karl Matchett of the Irish Independent captured the essence of Alexander-Arnold's determination, quoting him as saying, "Nothing changed for me throughout the whole season mentality-wise. You keep working. I just wanted to be the best player on the pitch and that never changed – but toward the end of the season I felt I had my powers back, being able to do it consistently."
Europa Over Champions: A Blessing in Disguise?
With Liverpool set to compete in the Europa League rather than the Champions League, there's a palpable sense of focus. As Alexander-Arnold told The Independent, "It gives a chance to focus on the Premier League a lot more… our aim is to win the Premier League." This shift in priorities might just be the edge Liverpool needs.
The Tactical Evolution of Trent
Last season saw a notable shift in Alexander-Arnold's role. Moving from his traditional right-back position to a more central playmaking role, he became even more integral to Liverpool's game plan. This wasn't a long-planned move, but rather a tactical tweak, as he explained, "It wasn't weeks of planning, it was more information-based rather than practice on pitch."
The Off-Pitch Enigma
Away from the pitch, Alexander-Arnold's interests are as varied as they are intriguing. From racing Formula E cars to challenging chess masters, his thirst for unconventional challenges is evident. On his latest venture, an AI-generated "ultimate team talk", he remarked, "I do what I'm passionate about… The project is exciting and something I'm looking forward to."
The Road Ahead
With new additions like Dominik Szoboszlai and Alexis Mac Allister, the squad's depth is growing. Yet, as Alexander-Arnold rightly points out, "the best teams have the best squads." As the transfer window continues, Liverpool's strategy will become clearer.
But one thing is certain: whether it's the Premier League title or another piece of silverware, Alexander-Arnold will be at the heart of Liverpool's quest.