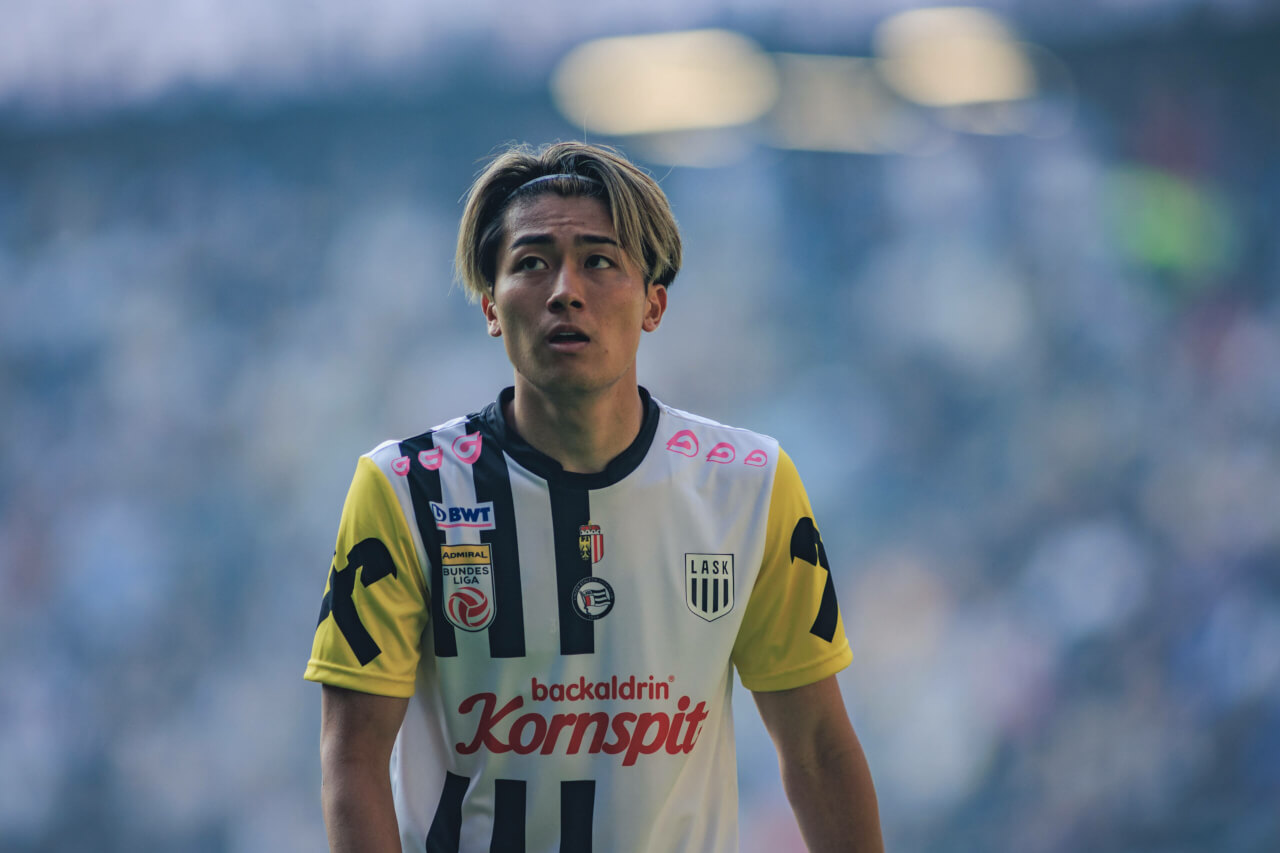 Reds' Shock as Nakamura Turns Down Premier League Dream
Liverpool's Pursuit of Nakamura: A Tale of Rejection
Liverpool's Summer Ambitions
Liverpool's transfer window has been bustling with activity, as the Reds set their sights on bolstering their squad. While the primary focus has been on midfield reinforcements, there's been no shortage of links to forward players.
The Nakamura Saga
One name that has repeatedly surfaced in the rumour mill is Keito Nakamura, the dynamic winger from LASK. With Nakamura poised to depart the Austrian outfit, Liverpool seemed to be in pole position to secure his signature.
The Bid and The Rejection
In their pursuit, Liverpool put forth a €7 million bid for the Japanese sensation. However, LASK swiftly turned down the offer. But the plot thickens. It wasn't just the Austrian club that had reservations. Nakamura himself appeared to have reservations about the Merseyside club's intentions.

Liverpool voulait Nakamura mais le prêter ds la foulée: refus du joueur.

Reims a fait part de son intérêt: joueur pas intéressé.

Séduit par Lille, le joueur ne voulait que Lille rien que Lille.
Accord contractuel mais Lille peut pas bouger. #LOSC #SDR

— Mohamed TOUBACHE-TER (@MohamedTERParis) August 8, 2023
The Loan Back Proposal
Liverpool's vision for Nakamura was clear: acquire the 23-year-old talent and then send him back to LASK on a season-long loan. This strategy, however, didn't sit well with Nakamura. His aspirations were different, and it's believed he had reservations about how Liverpool intended to utilise him in his debut season.
The Heart's Desire
Renowned for his insights, journalist Mohamed Tounache-ter shed light on Nakamura's preferences. The winger's dream move? Lille. Though Reins also expressed their interest, it seems Lille holds a special place in Nakamura's heart.
Keito Nakamura: A Brief Profile
Nationality: Japanese
Date of Birth: July 28, 2000
Position: Winger
Current Club: LASK (as of the last update)
Background:
Keito Nakamura is a promising Japanese winger known for his agility, speed, and technical prowess on the ball. Born in 2000, Nakamura has quickly risen through the ranks of professional football, showcasing his talent in various leagues.
Club Career:
While Nakamura has been linked with LASK in the Austrian league, he has had stints with other clubs, making a mark with his consistent performances. His ability to read the game, combined with his flair on the ball, makes him a valuable asset on the flanks.
International Career:
Nakamura has represented Japan at various youth levels, demonstrating his potential as one of the future stars for the national team. His performances have garnered attention, leading to speculations about his future involvement with the senior squad.
Playing Style:
Keito Nakamura is known for his dribbling skills and ability to deliver precise crosses. He possesses a keen sense of positioning, often finding pockets of space to exploit opposition defences. His vision and footballing IQ set him apart from many players of his age.
Future Prospects:
With growing interest from top European clubs and a burgeoning reputation in the football world, Nakamura is poised for a bright future. His dedication, combined with his natural talent, suggests that he will be a name to watch in the coming years.