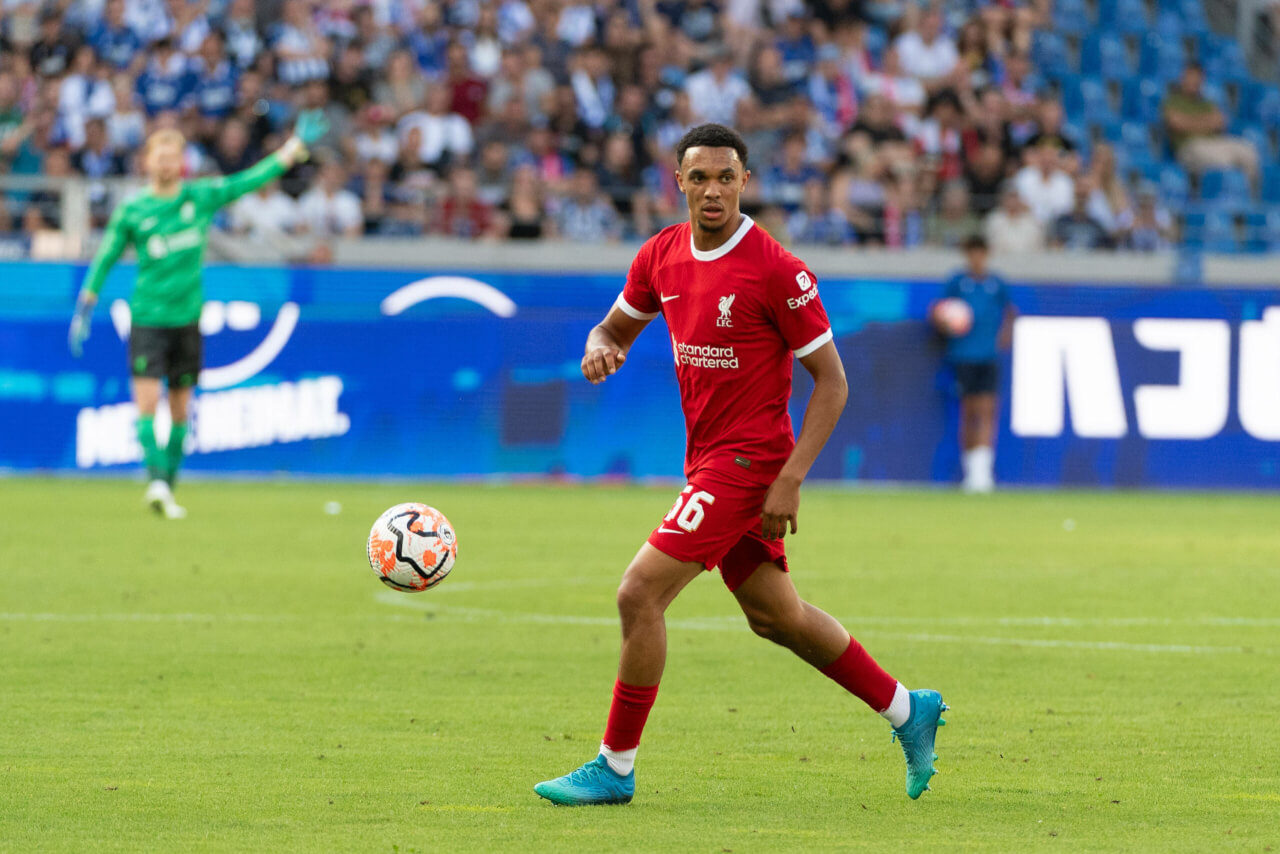 The 2023/24 Predictions: Who Will Rise or Fall This Season?
The 2023/24 Predictions & Who Will Rise or Fall This Season…?
As the days tumble away until the opening day of the 2023/24 Premier League campaign, it is time to look at the individuals within the squad and what they are likely to offer this season. This ongoing summer of change has seen the former captain, Jordan Henderson, join Fabinho in the controversial Saudi Pro League, something which has allowed greater transformation that previously expected. The incoming replacements have been slow and spread out thus far, however, I expect there to be some strong movement in the final weeks of the window. As I compile these words, Roméo Lavia appears primed to finally make his move to Anfield, which has seen me include him within the listed expectations below.
All predictions are based upon what I believe will unfold in the coming 2023/24 campaign.

Dream Liverpool line-up vs Chelsea after Romeo Lavia signs, Ibrahima Konate returns and Luis Diaz starts #LFC https://t.co/REIwv2RntX

— Liverpool FC News (@LivEchoLFC) August 7, 2023
Final League Position – 2nd (behind City)
Though I believe Liverpool will become a very competitive team again (this coming season), I think the period it may take to bed in new players (within a revamped system) could prove costly. Jürgen Klopp will need his side to be near faultless in order to keep pace with the sports washing City juggernaut, which is too much of an ask within a transitional period.
Europa League – Winners
This is a competition the Reds should be looking to win and end the 2023/24 season with huge forward momentum. A return to the Champions League is a must for the 2024/25 season, which is something that can be taken on with immense confidence after winning this trophy.
Player of the Year – Trent Alexander Arnold
A superb season is building alongside the confidence you can sense growing in the England international. The abilities of this experienced footballer have never been in question, and I sense we are about to see the best of our world class footballer.
Top Goal Scorer – Mohamed Salah
The poor structure of last season did not stop the Egyptian King from netting 30 goals last season. The alterations in our patterns of play will be built to serve the elite assets, new and old. The reds most potent weapon is still our record-breaking scorer and I cannot see any other outscoring the 31-year-old wide man.
Most Assists – Trent Alexander Arnold
Though I think the increase in creativity will see the suppliers of assists become more wide spread, I cannot envisage a year where our 24-year-old hybrid does not solidify himself as chief provider. Both Alexis Mac Allister and Dominik Szoboszlai will be able to add variation to our play, thereby making our final patterns less predictable. Despite that, I fully expect our glorious 66 to run the new midfield engine.
Breakout Season – Dominik Szoboszlai
This was a signing that came out of nowhere and excited certain factions of the fan base. I almost envy the fans who know little of this force of nature, as I can see an explosion of creation and attacking play unfolding before the Hungarian. I suspect a tepid start before sheer brilliance unravels for the former Leipzig man, who I see having a wonderful career at Anfield.
Best Young Player – Roméo Lavia
The £50m cost will seem utterly irrelevant by the close of the year, as this man will grow into a monstrous defensive midfielder. With experience added to his brilliant array of talents, I see an opportunity to be the final elite piece within a full midfield rebuild.
Most Disappointing Year – Andy Robertson
The saddest part of any sporting career is to view regression and ineptitude creep in. Where last season we saw Jordan Henderson unable to cope with the fast-paced challenges of elite football, this coming year could be the final campaign of our Scotland captain as a first team starter. The adaptation that will be needed within this 3-4-3 system will inevitably see the 29-year-old replaced, which should come in the next couple of weeks. Robbo's skill set has slowing diminished over the past two years, whilst having little use as an outside central defender.
🤝 | Jürgen Klopp telling Trent that he'll be our vice-captain! ❤️ #LFC pic.twitter.com/uuncDh08fl

— The Kopite Podcast (@KopitePodcast) July 31, 2023
Who Needs to Bounce Back the Most…?
There really is only one answer to this controversial question, with our manager overwhelmingly needing a bounce back year more than any other. Everything that could have gone wrong last year was plain for all to see, with our German manager overseeing all that fell apart around him. Despite my absolute want to see this world class coach and brilliant man rise once more, I am still suspicious as to whether the burning desire (to win) still lies within. A new look squad is being assembled to join some world class operators still or approaching the peak of their powers. What is needed more than anything else, is for Jürgen Klopp to remind the footballing world of the levels he can reach once more, which would end in certain success for this Liverpool team