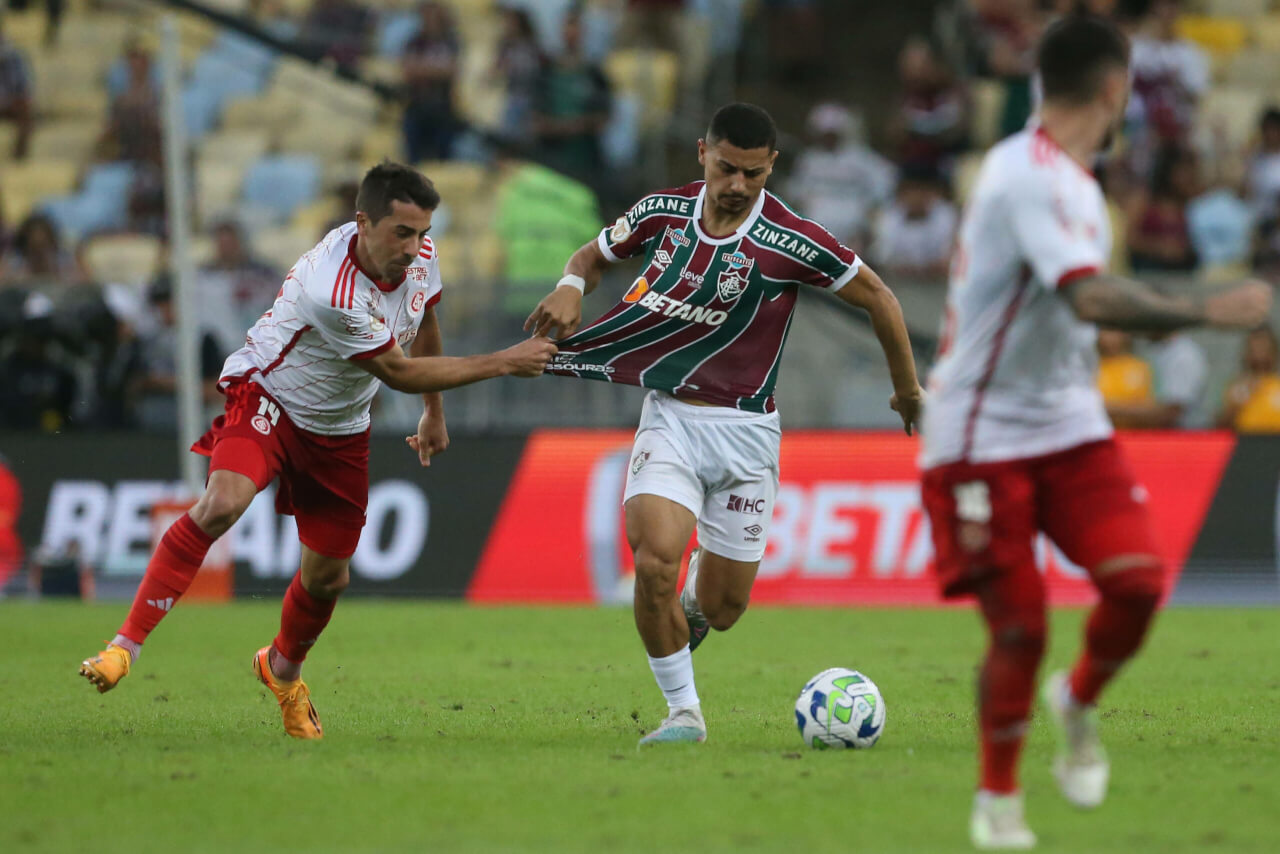 Fluminense's Copa Win: What It Means for Liverpool's Transfer Plans
Liverpool's Pursuit of Andre Trindade
Fluminense's Copa Triumph Complicates Matters
In the heart of Rio de Janeiro, the iconic Maracana stadium was abuzz with anticipation. The stakes were high, not just for Fluminense and their Copa Libertadores ambitions, but for Liverpool and their transfer aspirations. The Reds' interest in Fluminense's starlet, Andre Trindade, has been the talk of Merseyside in recent weeks. However, last night's result might have just thrown a spanner in the works.
The Outcome Everyone Watched
The narrative was clear: a Fluminense loss might pave the way for Andre's departure to Anfield. But as the Brazilians marched on to the Copa quarter-finals, Liverpool's hopes of securing the 22-year-old seemed to dwindle. The Maracana was the centre of attention, with many Liverpool supporters hoping for a favourable outcome from Alexis Mac Allister's former team.

But football, as they say, is unpredictable. Fluminense, the favourites, lived up to their billing. A 1-1 draw in Argentina was followed by a dramatic 3-1 aggregate victory, courtesy of two late goals. A setback for Jurgen Klopp and his team, no doubt.
VEEEEEEEEEEEEEEEEEEEEEEEEEEEEEEEEENNNNNNNNNNNNNCEEEEE O FLUMINEEEENNNNSE! SAMUEL XAVIER E JOHN KENNEDY MARCAM E O FLU ESTÁ NAS QUARTAS DA @LibertadoresBR! VAAAAAAAAAMOSSS, TRICOLOREEEES! pic.twitter.com/dKGQXRJpLu

— Fluminense F.C. (@FluminenseFC) August 9, 2023
The Road Ahead for Liverpool
Despite Fluminense's victory, it's premature to rule out Liverpool's pursuit of Andre. The Rio-based club, chasing their maiden Copa title, understandably wants to retain their star player. Andre's contribution, evident in his full 90-minute display, is invaluable.
Yet, the world of football transfers is driven by more than just sentiment. A lucrative offer from Liverpool might just tempt Fluminense. Rumours suggest a £34m price tag on Andre, with Brazilian sources like Netflu highlighting a release clause of the same amount. It might seem a steep price, but for a club of Liverpool's stature, it's a calculated risk.
A Win-Win Solution?
The Brazilian football calendar, stretching till December, offers a unique proposition. Fluminense could part ways with Andre in January, allowing him to bolster Liverpool's Premier League ambitions midway. A pre-agreement this summer could be the ideal compromise, ensuring Fluminense's Copa aspirations remain intact while Liverpool secures their target.
Liverpool fans might have to exercise patience. Immediate reinforcements are desired, but quality is worth the wait. If Andre is the chosen one, a few months might just be a small price to pay.