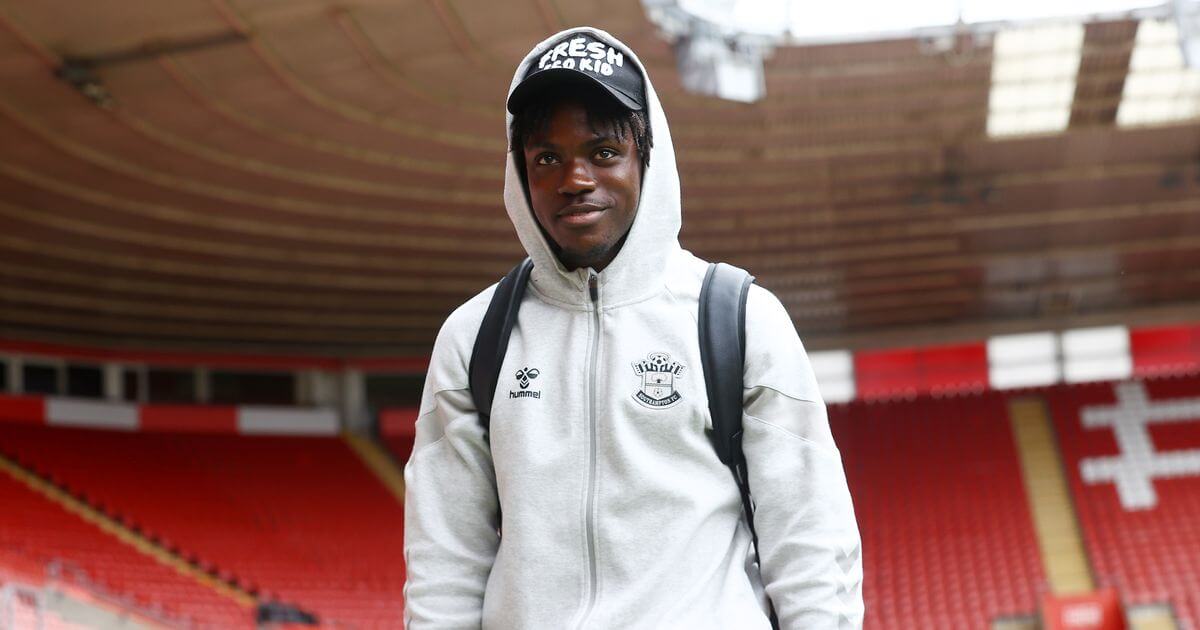 Sky Sports Journalist: 'Deal to be done', Lavia To Liverpool Latest
Latest on Liverpool's Ongoing Lavia Chase
Liverpool's transfer window is buzzing with activity, as the Merseyside giants remain in 'ongoing' talks with Southampton. The optimism surrounding a potential deal for Romeo Lavia is palpable, especially with recent developments in the transfer saga.
Jurgen Klopp, Liverpool's charismatic manager, is on the hunt to strengthen his squad. With the Premier League season kicking off and a challenging fixture against Chelsea on the horizon, the need for reinforcements is evident.
Southampton's Stance on Lavia
Southampton, now a Championship side, are holding their ground. They've set a clear price tag of £50 million for Lavia. Liverpool's recent bid of £45 million was swiftly turned down, even though the young defensive midfielder showcased his talent with 34 appearances in the previous season.

However, Liverpool's determination is unwavering. Sources suggest that the club returned with an enhanced offer shortly after their previous bid was rejected.
The Race for the Belgian Prodigy
Romeo Lavia's talent hasn't gone unnoticed. While Liverpool seems to be leading the chase, other Premier League giants are also in the mix. Manchester United and Chelsea have shown interest, especially given Southampton's recent relegation.
Despite the swirling rumours, Lavia's immediate future remains uncertain. This was evident when he was left on the bench during Southampton's victory against Sheffield Wednesday.
Inside the Transfer Talks
The ongoing negotiations between Liverpool and Southampton are intriguing. The clubs' continuous dialogue suggests a potential agreement could be on the cards. Southampton's insistence on a significant upfront payment, rather than staggered instalments, seems to be a sticking point.
Sky Sports' Dharmesh Sheth said:
"Talks are ongoing, so I think there's a deal to be done there. The fact that Liverpool have made three bids would suggest that they desperately want to bring in the player.

"The latest bid was around £45million all in, including add-ons. Even though that's only £5million short of what Southampton are standing firm on, we haven't really got all the information on how that deal would have been structured.

"If Southampton are standing firm on £50million, they might actually have another caveat to say they want the majority of that £50million paid up front, followed by the performance-related add-ons. They would also want those performance-related add-ons to be achievable, but the fact that they're still talking would imply that the deal is there to be done."
Liverpool's Backup Plans
While Lavia remains a top target, Liverpool is also exploring other avenues. Reports from the Liverpool Echo hint that Jurgen Klopp expressed interest in Fluminense's Andre. The Brazilian midfielder, with nearly 150 appearances for his club, has caught the attention of many European clubs.
However, Fluminense seems reluctant to part ways with their star player, even in the face of a potential £26 million offer from Liverpool.