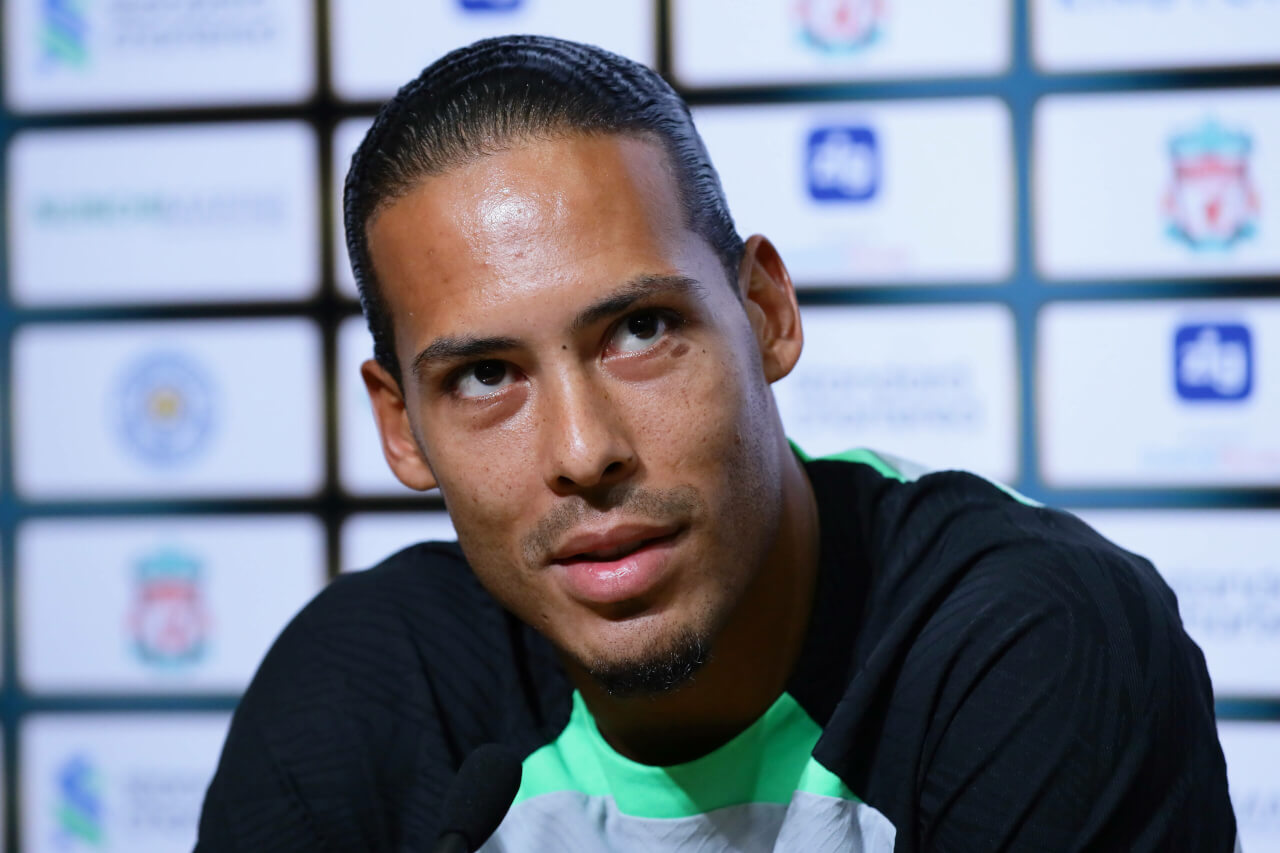 'We need to rally', Liverpool Captain Accepts Fan Concerns
Virgil van Dijk Responds to Liverpool Fans' Concerns Ahead of New Season
A Fresh Chapter at Anfield
Amidst the swirling winds of uncertainty at Anfield this summer, Liverpool's towering talisman, Virgil van Dijk, acknowledges the trepidation that has taken hold of the Reds' faithful. However, the Dutch defender is poised to embrace the forthcoming campaign with an infectious sense of optimism.
After a season that saw Liverpool fall short of silverware and the coveted Champions League spot, the frustration amongst fans is palpable. This is particularly so, following the departure of essential team figures like Jordan Henderson, Fabinho, James Milner, Naby Keita, and Alex Oxlade-Chamberlain.
Yet, as the Anfield arches prepare to welcome newcomers Alexis Mac Allister and Dominik Szoboszlai, all eyes will undoubtedly be on the newly-appointed captain, Van Dijk, who's eager to steer the ship through potentially stormy seas.

Understanding the Melancholy
Addressing the fans' concerns, Van Dijk shared with the Liverpool Echo:
 "I can definitely appreciate the sentiments. Nonetheless, my inherent positivity propels me forward, even when faced with such changes in the squad. It's paramount that, as a unit, we showcase the consistency that Liverpool is renowned for."
He further elaborated, "While last season was undeniably a letdown, we need to rally, keep our spirits high, and continuously seek improvement. Sure, key players have moved on, but it's time for others to rise to the occasion. It's a thrilling challenge and one that excites me profoundly."
Refining Defensive Strategies
It's not just the fans who are concerned about Liverpool's defensive form. After conceding goals that raised eyebrows during the pre-season, Van Dijk and the team have been putting in the hours at Kirkby to iron out the wrinkles.
Shedding light on this, he said:
"Defending is a collective endeavour. After analysing our previous matches, it's clear we need to bolster our back-line. We had an insightful video session recently which addressed these very concerns. We need to remain vigilant, particularly against balls played behind our defensive line. It's a work in progress, but I saw promising signs in our recent match against Darmstadt."
The dedication and meticulous attention to detail echo Liverpool's unyielding spirit and their unwavering commitment to perfection.
A New Dawn Approaches
Van Dijk also took a moment to discuss the revised pre-season itinerary, stating it has played a pivotal role in bolstering the squad's fitness levels. Expressing satisfaction, he noted, "The camps in Germany and Singapore have indeed borne fruit. Comparatively, I feel our fitness levels have significantly improved from this juncture last year. There's always more to achieve and refine on the pitch, but we're on the right path, gearing up for the Premier League and the challenges that lie ahead."
While transitions often usher in a blend of anticipation and anxiety, it's evident that under Van Dijk's stewardship, Liverpool is all set to face the forthcoming season head-on. Their renewed strategy, coupled with an undying spirit, promises to make this a campaign to remember. Only time will tell how the story at Anfield unfolds.