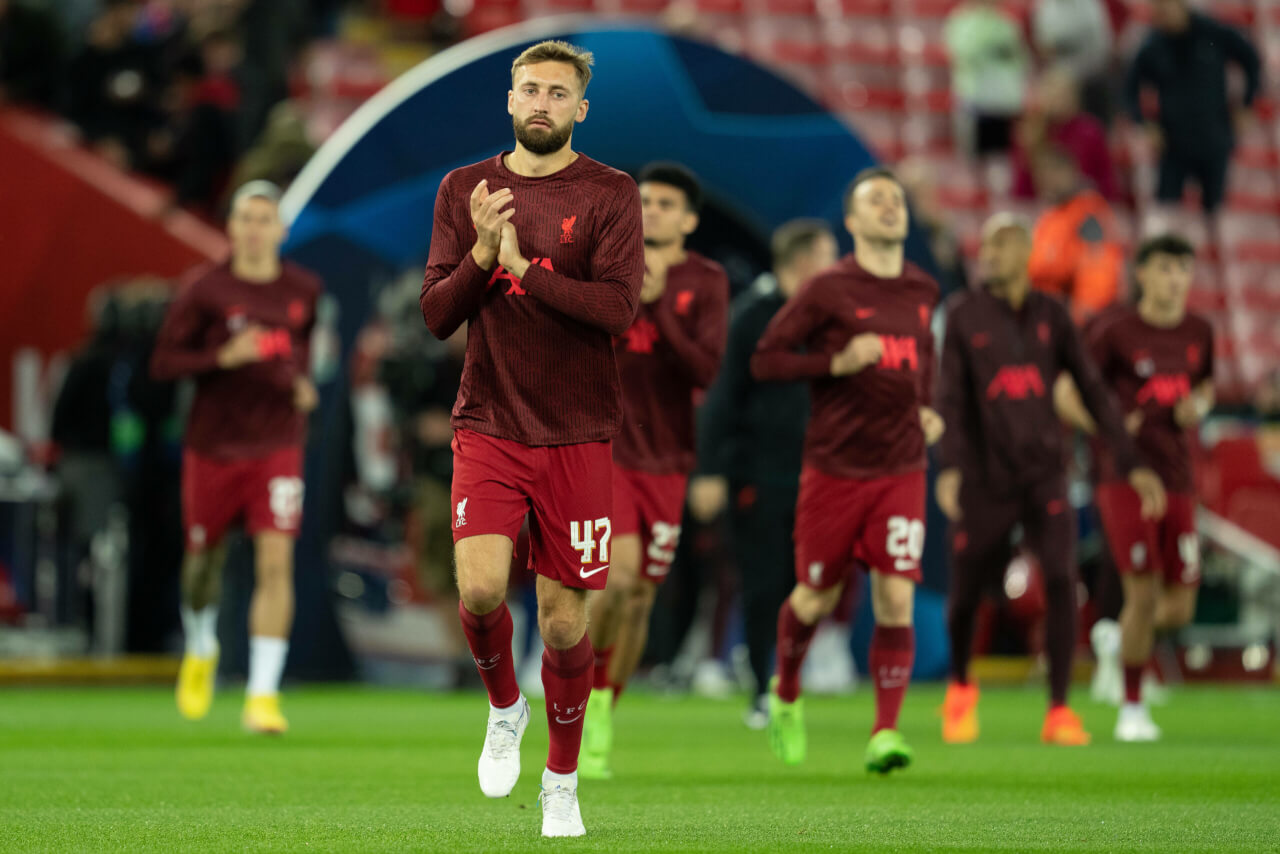 Journalist: 'Matter of time', as Another Liverpool Exit Approaches
Nat Phillips: More Than Leeds Interested
As the sun begins to cast its elongated summer shadows over the pitches, whispers around Anfield suggest a new dawn awaits for one of their centre-backs. The name that's being repeatedly dropped? None other than the Bolton-born Nat Phillips.
For any footballer, the thirst for regular game time is paramount. And for Phillips, the 26-year-old centre-back, this thirst has seemingly reached a pinnacle. Despite his talent, he spent the lion's share of the last season warming the Liverpool benches. However, as this summer rolls on, both the player and the club seem aligned in identifying an apt transfer move.
Leeds United, amidst a handful of European clubs, are notably keen, leading the frontlines in their pursuit to secure the Liverpool player's signature. But what makes this entire equation even more tantalising is that Phillips himself appears ready to bid farewell to Anfield.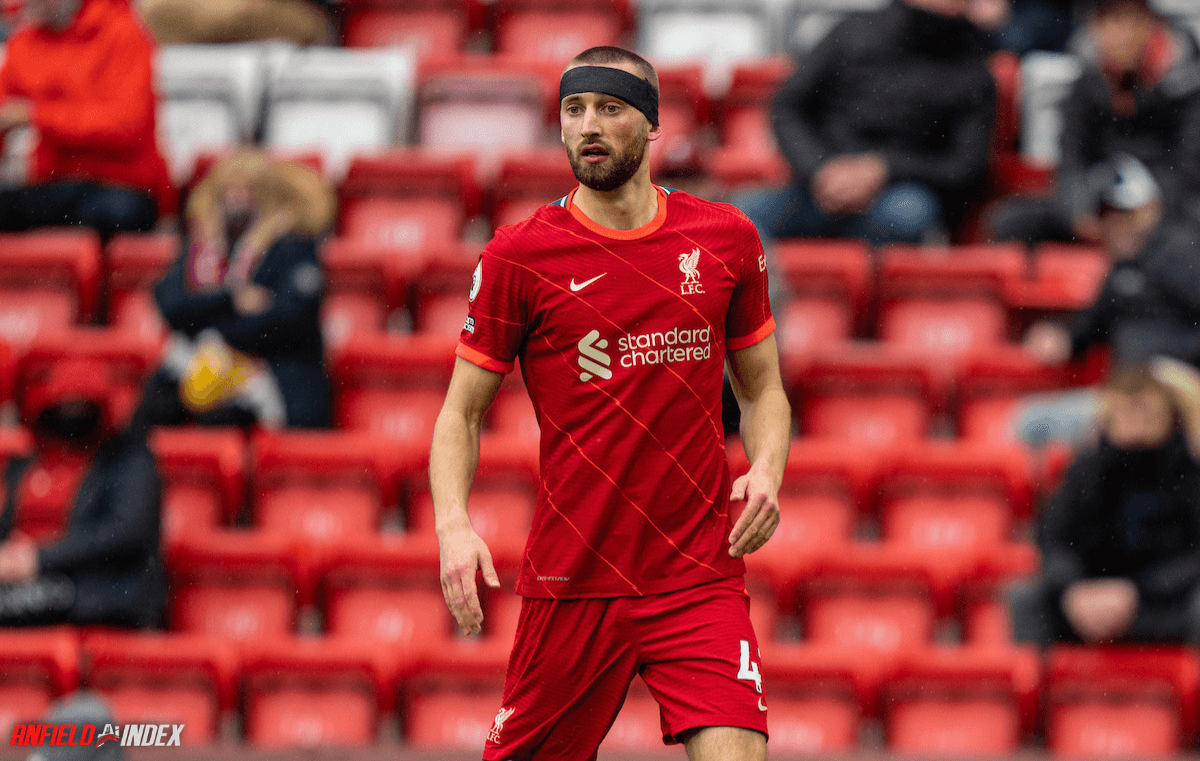 In the words of journalist Neil Jones:
"Nat Phillips will surely leave. He's had an injury and so hasn't featured so far in pre-season. Leeds are not the only club at the table – several in the Championship, Germany and the Netherlands have enquired. A matter of time, I'd say, and a case of the player picking the right option for himself."
A Crucial August for Phillips
The coming weeks seem pivotal for Phillips. Given he's one of the few Liverpool players ripe for a move this summer, sealing a transfer early in August could be instrumental. After all, having been sidelined for a significant chunk of the pre-season due to injury, Phillips is in a race against time. A prompt exit might just be the catalyst he needs to launch into the new season with fervour.
With the stakes this high, it's a tad comforting to know the interest in Phillips isn't lukewarm. Big footballing entities, including the likes of Leeds, are already discussing potential terms. Thus, for the young defender, the road ahead, contrary to general perceptions, might just be smoother than one might anticipate.
To sum it all up, as the football world watches with bated breath, one thing is becoming crystal clear: Whether it's Leeds United or another European heavyweight, Nat Phillips' days at Liverpool are numbered. And for a player of his calibre, this change might just be the nudge required to truly make his mark in the football universe.