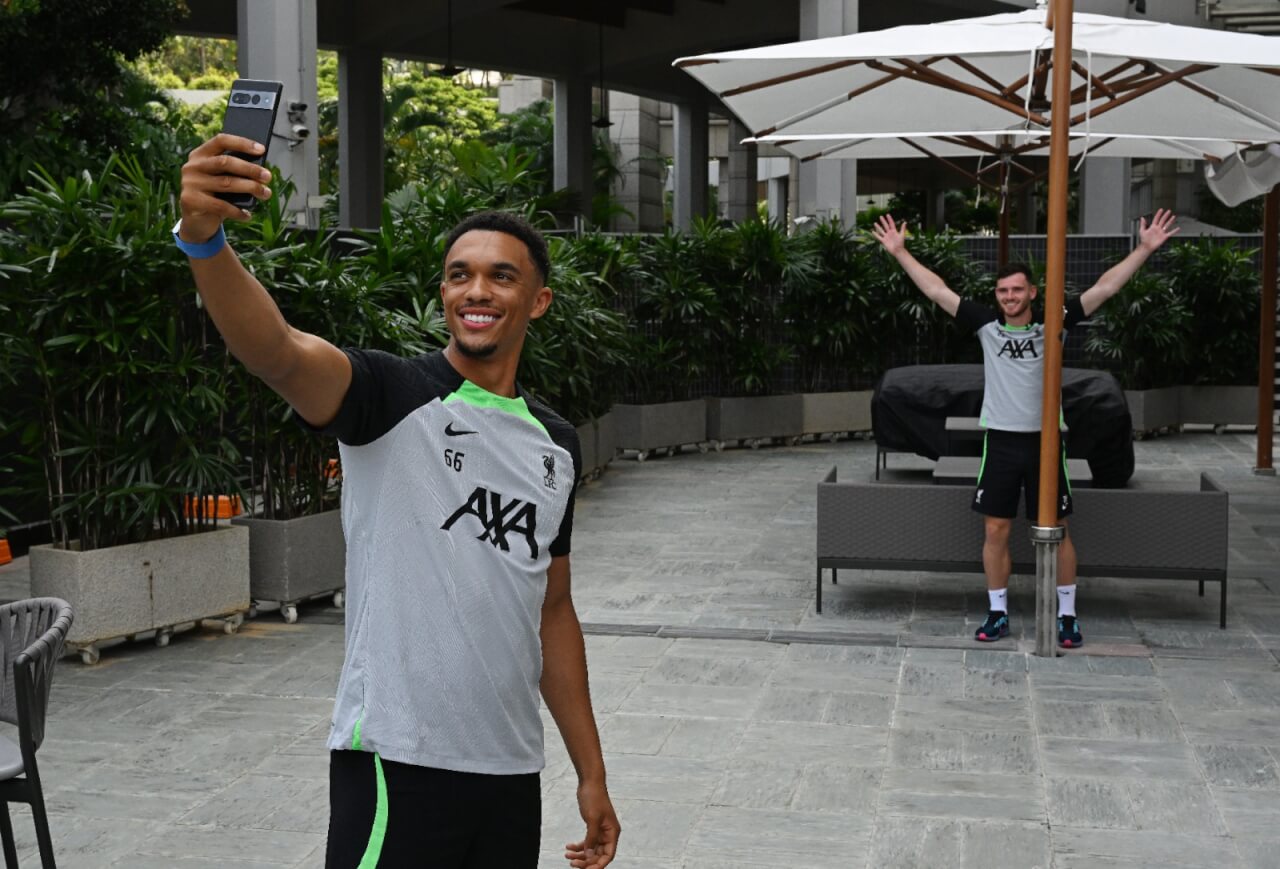 Google Pixel and LFC Join Forces To Enhance Matchdays
Liverpool FC Partner with Google Pixel to Elevate Fan Experience
Liverpool Football Club is no stranger to collaborations, but their latest partnership with Google Pixel promises an immersive experience for their fans, both within the iconic Anfield and Prenton Park and for those tuning in from their homes.
By harnessing Google's AI-enhanced camera features, this partnership aims to revolutionise the way fans perceive and interact with the game.
One of the core visions behind this new venture is to diminish the existing visibility disparity between men's and women's football. The goal is clear: inspire a new generation of women and girls to embrace football and drive the sport to even greater heights.

The collaboration will commence with an intriguing proposition – a YouTube exclusive focusing on the women's football journey of Liverpool FC, providing rare glimpses from the Barclays Women's Super League season.
https://twitter.com/LFC/status/1689202607905198080?s=20
Delivering Unique Content for the Fans
Further amplifying the matchday excitement, Liverpool FC, with the technical prowess of Google Pixel, will introduce 'Pitchside, Presented by Pixel.' This content series will usher fans into the very heart of football action, offering exclusive footage, all captured flawlessly via Google Pixel phones.
Ben Latty, Liverpool FC's commercial director, expressed his pride over this association"
"At LFC, our partnerships aren't just about big names but about creating genuine value for our supporters. Teaming up with Google Pixel is an embodiment of this ethos. Our combined efforts aim to provide our men's and women's teams' fans with unparalleled content and experiences, drawing them even closer to the game they're so passionate about."
Eileen Mannion, from the helm of marketing at Google UK, echoed similar sentiments, "This partnership isn't just about enhancing matchdays. We're committed to making football universally accessible, and with Liverpool FC, we're on track to bring visibility to the women's game, ensuring equity for all fans."
Beyond the stadium lights and roaring crowds, Liverpool FC will extend its support to Pixel FC. This ambitious initiative congregates a dedicated team of women's football content experts, armed with unique access, training, and tools, ensuring top-tier content delivery.
Conclusively, Google Pixel's commitment to football isn't just limited to this partnership. Its influence and contributions now span across domestic and international contests, ensuring fans at every level enjoy the best of the sport.