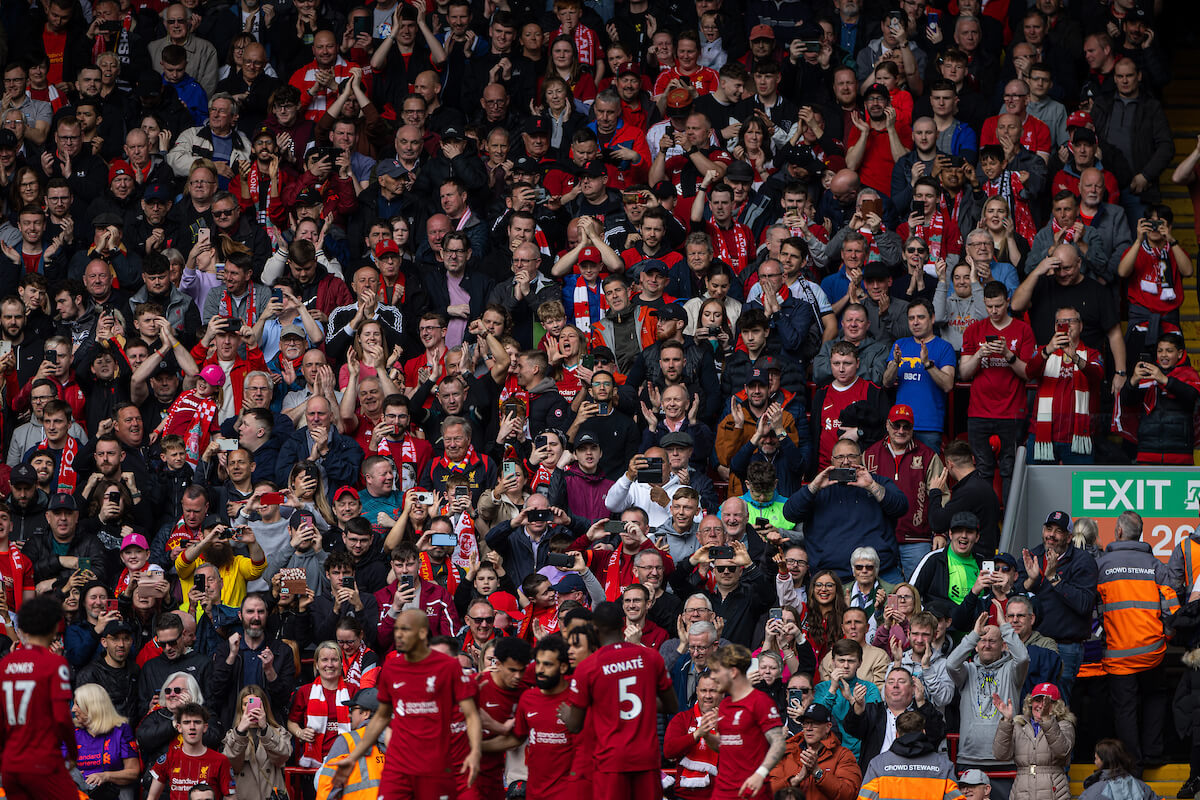 Liverpool FC History - Focus on Famous Trophies and Club Winners
There is no way football fans do not know about Liverpool Football Club. Even if you are not a football enthusiast, there are certain names that you have already heard. Messi, Ronaldo, Manchester United, Liverpool Football Club, and many similar words are known to everyone. Liverpool Football Club is also known as "The Reds," and this club is one of the most prestigious clubs in the sports world. The interesting and rich history of Liverpool Football Club spans over a century. This club emerged as the club with the most victories and trophies and also gave some of the most popular players to the football world. The legacy of excellence is still continued, and this club has won many trophies in recent tournaments.
This article is going to review some of the most popular trophies won by Liverpool Football Club in the last few years. We are also going to mention some popular players from Liverpool who earned huge respect and success with their remarkable performances. For a sports lover, this little piece of informative content can help him to understand the evolution of his favorite football club. Liverpool not only conquered the domestic events, but their performance has been outstanding in international events too. Some of the legends have retired from Liverpool Football Club, but they will always be remembered as true athletes by sports fans.
Brief Historical Overview of Liverpool FC
The start of this amazing football club is quite interesting. A little dispute between the owners of Anfield Stadium and Everton FC led to the establishment of Liverpool Football Club in 1892. In no time, this club became one of the most prominent clubs in the English football world, and they won their first league title in 1901. After this massive success, international fans also started appreciating the efforts of the players. From 1901 to 1970, this club faced many challenges, and many times, their survival in sports became an issue. In 1970 and 1980, Liverpool Football Club emerged as the true leader in the football world. They regained their throne and won some major titles during these times. Before going into the details of the club's history, here are some most important events in the football world:
FIFA World Cup

UEFA European Championship (Euro)

Copa America

UEFA Champions League

Copa Libertadores

English Premier League

La Liga

Serie A

Bundesliga
Bob Paisley and Bill Shankly proved to be the true saviors of this club. Under the management of these legendary managers, Liverpool Football Club won some major trophies at domestic and international events. Major football leagues started taking this club more seriously, and fans were excited about the magical performances of "The Reds." After winning prestigious European trophies and some other titles, this club embarked on a journey of true success.

Major Titles won by Liverpool Football Club
There is a long list of trophies and titles won by this club. Some of these trophies are from domestic events, but some are from prestigious international events. So, here are some major international trophies won by Liverpool Football Club.
English League Titles
Starting from 1901, Liverpool Football Club has won different titles in this prestigious league. This club has won more than 19 titles since its establishment. Liverpool Football Club recently won the Premier League title in 2019-2020. They have been the true leader in the English League since then.
UEFA Champions League
UEFA is the most important European league, and winning this title means a lot for any football club. Liverpool Football Club has won 6 UEFA titles. The Reds won their first title in 1977, and they recently won the trophy in 2019 too. Their wins have attracted many youngsters to the football world. Popular players have also influenced teenagers with their social media life. If you see a popular footballer enjoying an exotic casino, they can afford it because they earn millions.
Note: Approach Entertainment with Caution
Before getting into gambling after seeing these celebrities, make sure you understand the reality of these activities. Playing at conventional casinos can be a costly deal. New players can start with online casinos. Unlike land-based casinos, online casinos offer huge bonuses and promotions for a healthier and safer environment. With casinos available at https://automatykasynoonline.com/darmowe-spiny-bez-depozytu/, players can enjoy free spins without depositing. These promotions help players start with healthier bankrolls without spending much.
Getting into online gambling is safer than ever. Everyone participates in different forms of gambling, from college students to pro athletes. You must take online gambling as a form of entertainment. Footballers and other athletes also take online gambling as entertainment, and they get to show their skills to a larger audience. It is high time for new players to get into online gambling. But make sure to approach online gambling with care and caution.
League Cup
This club has also performed quite well in domestic events too. The League Cup is a popular domestic football event, and Liverpool has won this trophy eight times. Recently, they won the League Cup back in 2011-2012.
FA Cup
FA Cup is the oldest football club in the football world. The FA Cup is short for Football Association Challenge Cup. Liverpool FC has won the FA Cup seven times. The Reds recently won this cup in the 2005-2006 championship. Having so many great titles in its name is a rare achievement for any club.
UEFA Europa League
Regarding the success stories of Liverpool, the UEFA Europa League is no exception. It is the second-largest league in Europe. Liverpool FC has won three UEFA Europa League titles. Having so many great titles in its name makes Liverpool one of the most popular football clubs ever.
Legendary Liverpool FC Players
Apart from having hundreds of prestigious trophies in its name, Liverpool FC has given many popular players to the football world. Ronaldo, Messi, and some other popular players are not the only major names in the sports world. Here are some of the most popular Liverpool FC players who are remembered for their impressive performances on the field:
Steven Gerrard

Kenny Dalglish

Ian Rush

Robbie Fowler

Luis Suarez

Michael Owen

John Barnes

Jamie Carragher
Apart from these few names, there are many other impressive players too. Having love and support for certain football clubs is natural for every player. Every player has made a major contribution to the success of Liverpool FC. Many players have a strong fan following on social media channels too.
Following these players on Instagram or Facebook will give you a better idea of their lifestyle. Every player has some special abilities and skills that make him an important asset to the team. Apart from players, the ability of managers also impacts the success of the teams. Many teams have achieved many great titles under the management of popular coaches and managers.
Conclusion
There are glorious moments in the history of Liverpool FC that can make any diehard fan proud of his choice. This was just a simple overview of this club. There are many other major achievements that have been earned by this great club. Players keep joining and leaving the club, but the dedication of the team management and players makes it the best football club in the region.