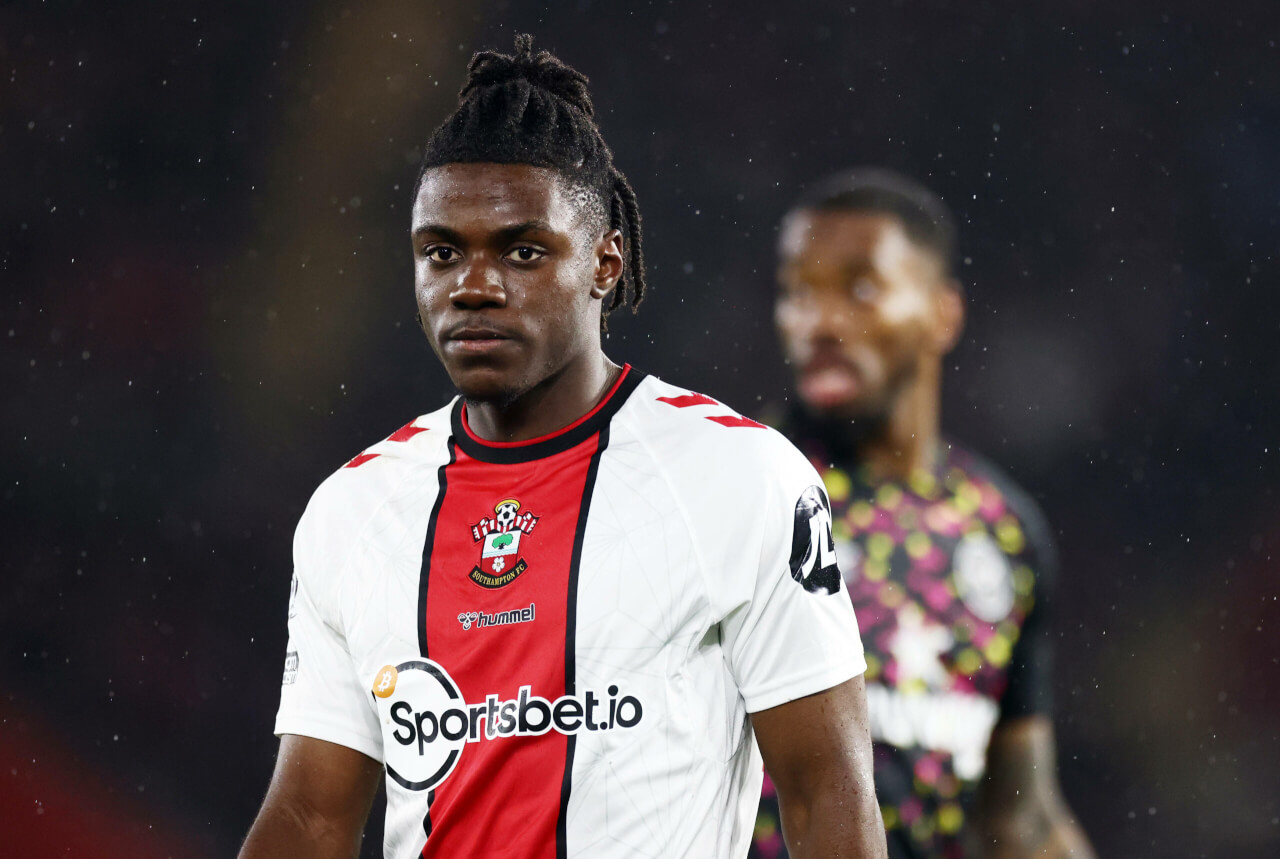 Chelsea Leapfrog Liverpool In The Chase For Lavia
Lavia's Dance Card: Who's Taking Him to the Ball?
It's quite the tale in the corridors of football. Stamford Bridge hums with the soft murmur of potential and promise. It's neither a bird nor a plane – it's Romeo Lavia. In a world where footballers' worth often teeters between their last goal and an ill-timed tweet, Lavia finds himself at the heart of a courtly joust.
The Sceptre's Weight: £50m or a Few Pennies Less?
Amid the flurry of multi-million figures, with zeroes trailing like a royal cape, Southampton are set to have a windfall. Chelsea, it appears, have drawn its chequebook, pencilling in a cool £48 million. A royal sum indeed.
But here's the twist, as relayed by the Athletic, Southampton are playing the waiting game, hoping perhaps for a touch more gold, setting their sights on £50 million. A king's ransom for a prince in the making.

Liverpool's Amorous Glances
Ah, Chelsea might be serenading Lavia, but they aren't the only suitor singing beneath his balcony. Liverpool, too, have been crafting ballads of their own, laying down a hearty £46 million, only to be told the tune's not quite right.
For those keeping score at home, this knight in shining armour, Lavia, did step onto the battlefield for Southampton 29 times last season. But alas, a hamstring injury turned his sprint into a wistful saunter. A blink, and Chelsea were already knocking at Southampton's gates last year with £50 million in tow, only months after Lavia had pledged his sword.
Chelsea's Grand Banquet of Midfielders
The lore of Stamford Bridge is filled with sagas of quests and conquests. Currently, it's the heart of the team, the midfield, that's under the bard's quill.
While Lavia's tales of valor are sung, there's also the ballad of Moises Caicedo of Brighton. Yet, Brighton's bard remains unimpressed, having turned away Chelsea's minstrels four times, even when they came bearing a tune of £80 million.
As the sands of the transfer hourglass trickle down, Lavia remains at the core of a grand epic. The realm of the Premier League, ever tumultuous, holds its breath, awaiting the next verse.