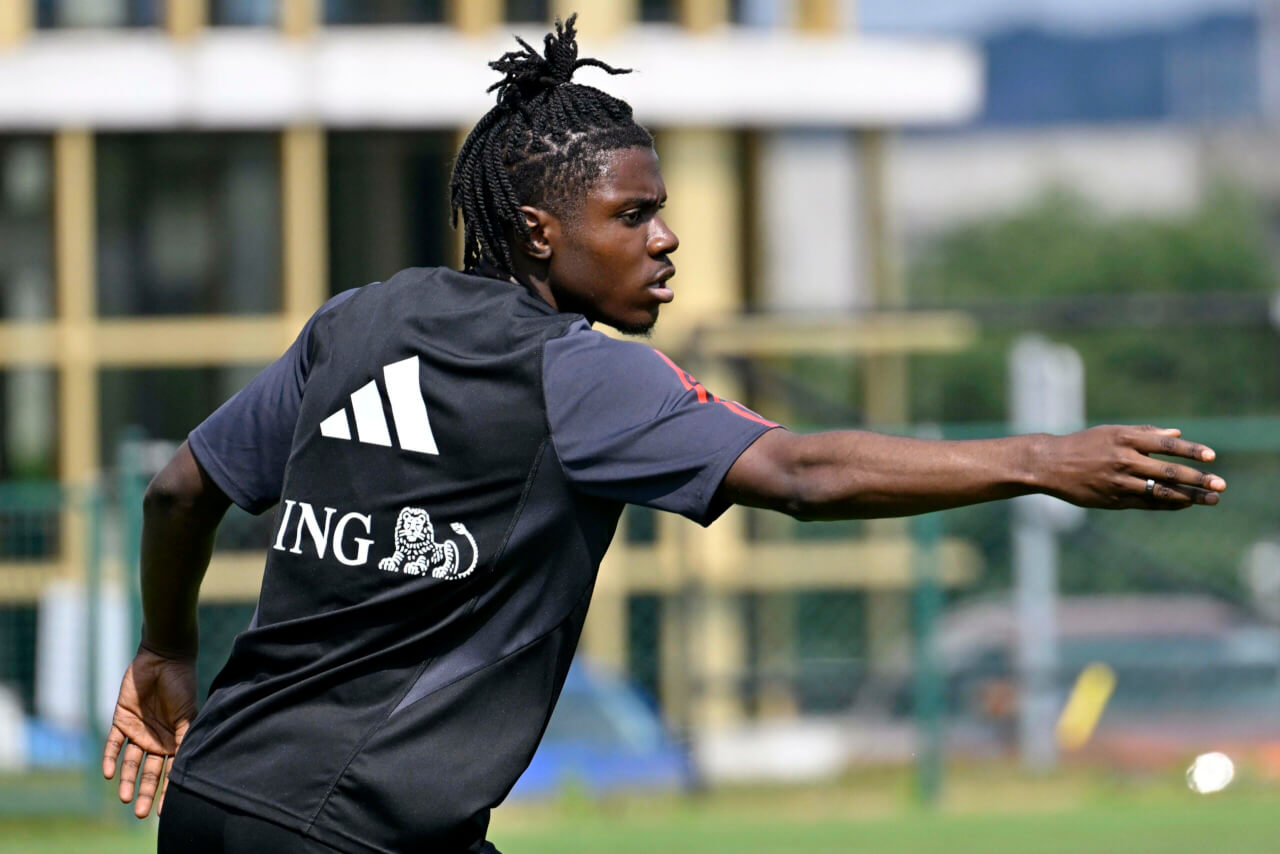 Journalist: 'Clear on his LFC desire', has Lavia changed his mind?
Liverpool or Chelsea: Where Will Romeo Lavia Land?
Romeo Lavia, the sought-after Southampton midfielder, has been caught in the midst of a tug-of-war between two footballing giants: Liverpool and Chelsea. But as recent bids and news unfolds, where is Lavia most likely to hang his boots?
Up until recent news surfaced, Romeo Lavia seemed set on a future at Anfield. Liverpool, for the past several weeks, had been in pole position to secure the young talent's signature. Despite having three proposals rejected by Southampton, the Reds remained persistent in their quest.
https://twitter.com/sachatavolieri/status/1689397305533698048?s=20

However, confirming a new twist in the tale on Twitter, Belgian journalist Sacha Tavolieri spoke up, possibly to calm the storm among anxious Liverpool enthusiasts:
"Chelsea FC now on the ball for Romeo Lavia with a 48M£ bid, as first told by David Ornstein," mentioned the journalist.

"CFC really try to hijack the deal tonight & Chelsea has always been the team pressing hardest for Romeo Lavia… Joe Shields's role could be decisive. Mind of the player remained focus on Liverpool FC deal. This is a complex situation… so Wait&See. The only thing I can tell to the LFC fans right now 'to reassure' them is that the Belgian midfielder was clear about his desire to move to Liverpool FC until this evening. Now, the next hours will reveal if the player has had a change of heart."
Chelsea's Counter-move
The plot thickens. Chelsea, observing the unfolding situation, recognised a golden opportunity. As per reliable sources like The Athletic, the Blues swiftly put forth an enticing £48m offer for Lavia. This bid, notably, surpassed any figure Liverpool had previously tabled.
If the narrative is to be believed, Chelsea has been a long-time admirer of Lavia, diligently following and vying for his services. This recent manoeuvre might suggest that the West Londoners are no longer content to wait in the wings.
The burning question remains: If Liverpool do indeed lose Lavia to Chelsea, what's their Plan B? Having dominated the narrative surrounding Lavia's future, it's pivotal for them to have an alternative strategy.
Liverpool's strategy with their incremental offers could be seen as cautious, but had they met Southampton's £50m asking price head-on, Lavia might already be sporting a Liverpool jersey.
The crux of the matter is this: Regardless of Lavia's personal inclination, if Chelsea's higher bid triumphs, Liverpool may miss the opportunity to bag the Belgian starlet.
This transfer saga, beginning with much promise for Liverpool, may be taking an unexpected turn. While swift resolutions are anticipated, Reds supporters will find little solace if Romeo Lavia ultimately decides to call Stamford Bridge his new home.