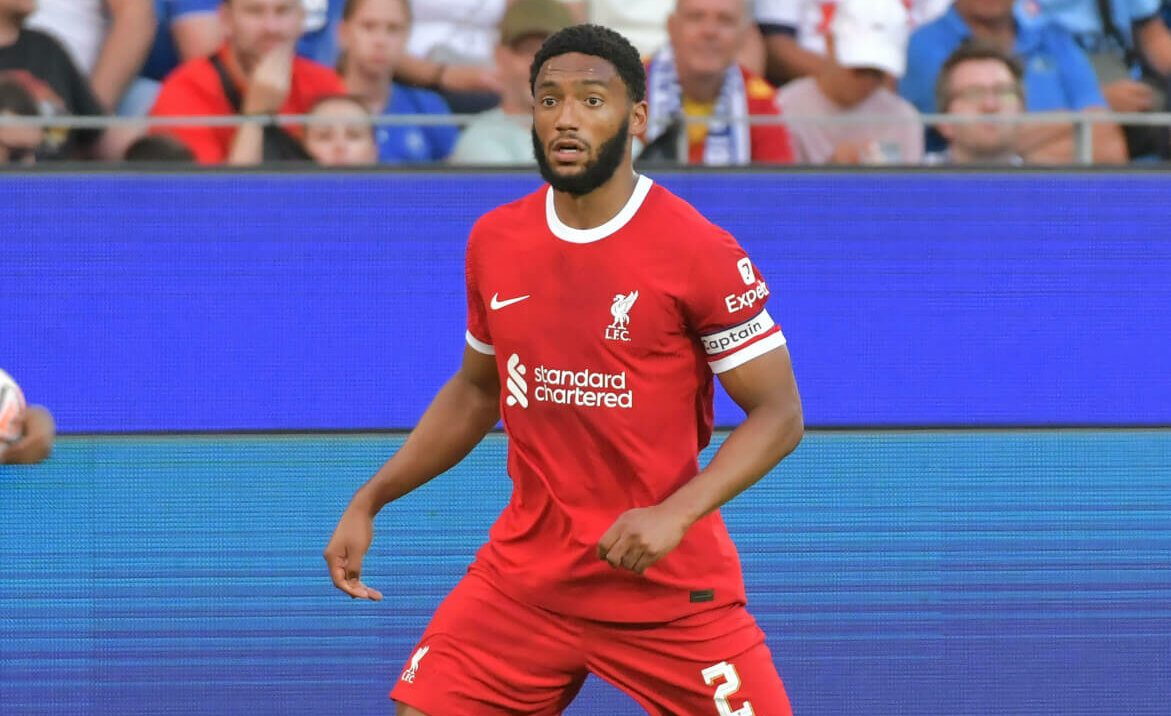 Gomez or Tsimikas Should Start the Season Ahead of Robertson
Why Is the Signing of A LCB So Vital…?
The closing ten games of the 2022/23 Premier League campaign saw the tried and newly untrusted 4-3-3 system altered, given the circumstances surrounding a poorly navigated year. As the season of dismay drifted towards a mid-table finish, a combination of Granit Xhaka's stupidity and the reds shift to the hybrid formation, allowed an uplift in both performances and general optimism against Arsenal. This improvement carried through to the seasons close and even made a top four finish possible, until it was not.
The on-going summer of change has been engineered to add much needed quality to this new system, with many existing parts becoming redundant and moved on. The central midfield has been revamped and Trent appears likely to continue pushing into the into that double pivot when his team has control of the ball. To answer the above question, the backline dropping into a three-man defence requires each part to be close to elite in their defensive duties. In Virgil van Dijk and Ibrahima Konaté, we have superb defenders that can adjust; however, the left sided starter is a Scottish left back that does not possess the tools to reposition into a largely foreign role. For almost the entirety of can adjust; his Anfield stay, the former Hull man has operated as an attacking fullback that was tasked with overlapping and adding a continual crossing element to Liverpool's patterns of play. That whole process has now been torn up and Jürgen Klopp needs a replacement that can defend to elite levels.
https://twitter.com/Mobyhaque1/status/1688922807290482689?s=20

Who Are the Likely Candidates That Remain…?
Of that list we can now cross off Tottenham's new man, VDV, yet there is still an abundance of players there who can vastly improve that area of the pitch. It seems like we are set to drag our feet till the close of the window, which means either Robbo or another squad member will be needed to fill that spot until a new addition arrives.
Why Would Joe Gomez or Kostas Be a Better Option…?
I am not saying either of these two reds are better players that our 29-year-old Scot, however, I am convinced that both have fundamental qualities that make them more attractive as the starting left back. In Tsimikas, he appears to have a lot more restraint and better positional awareness, when the ball is in transition. This transition (from on ball to off ball) is the most critical aspect the team needs to perfect for our manager, with our legendary left back still prone to roaming too high and wide. What is needed more than anything, is the ability to cover space and present a solid foundation to the inevitable counter attacks. Though our Greek international can be prone to inconsistencies, he does seem to understand the intricacies of this role and has looked very at ease in pre-season. Joe Gomez, on the other hand, offers a strong physical presence and a history of defensive strength from either fullback position. Though the former Charlton man has been highlighted as making too many mistakes since his return from injury, he would be marshalled by Virgil as that inside central defender. In this instance, I would much prefer increased safety, especially when we have so many attacking assets in the side.
Joe Gomez at LB instead of Robertson, becoming a left-centre back when Trent pushes into midfield…

Worth a go? pic.twitter.com/0XvANfKzcs

— Watch LFC (@Watch_LFC) August 7, 2023
Who Starts on Sunday…?
I think this could be a surprise and smart move by our German manager to drop his number 3, as our trip to Stamford Bridge cannot be another display that ends in what if's. The days of needing a rampaging left back appear gone, therefore a more effective body must be considered over the desire to have a long-standing starter maintain his place. The starting eleven must be what best serves the moment and if it were me, I would be starting Joe Gomez and letting the whole squad know that places are no longer given out without merit.