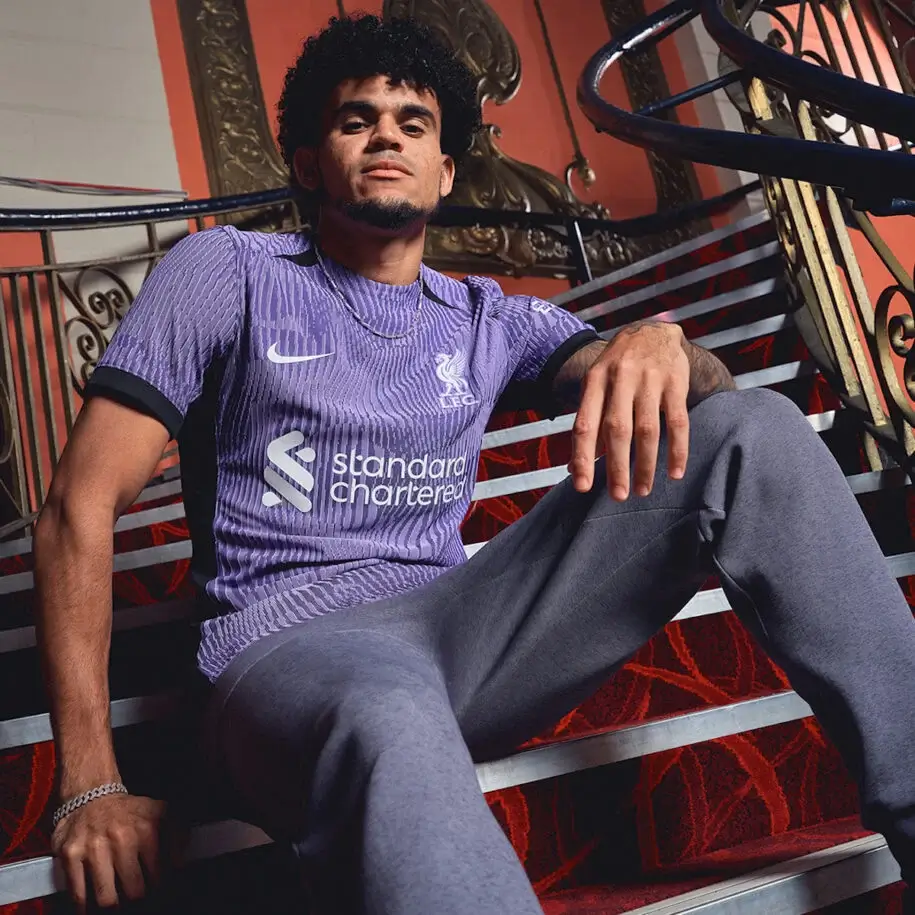 Alisson's Guitar Skills & Liverpool's New Nike Kit: A Night to Remember
Inside Liverpool's Stylish New 3rd Kit Launch: A Night to Remember
In an atmosphere charged with anticipation, Liverpool pulled off a masterstroke in the unveiling of their 2023/24 third kit. The historic Eventim Olympia in Liverpool was the chosen venue, and the night was nothing short of spectacular.
A Night with a Twist
Hundreds of ardent Liverpool supporters thronged the Eventim Olympia, thinking they were in for a Boss Nights' pre-season gig. Little did they know, the club had a surprise in store. As the lights dimmed and the music began, out stepped Alisson, not with his usual gloves but with a lead guitar. Accompanied by the soulful voice of Kieo, the atmosphere was electric. But the crescendo was yet to come. Dominik Szoboszlai and Missy Bo Kearns soon joined him, donning the brand-new jersey, much to the delight of the unsuspecting fans.

A Nod to the Past with a Modern Twist
The new kit is a visual treat. Dominated by a rich purple ripple pattern, it's accentuated with black sleeve cuffs, collarbone inserts, and side panelling. This isn't the first time the Reds have sported purple; fans will remember the 2018/19 season when the team wore a similar hue. While it might not be a regular feature on the pitch, it's bound to be a hit off it.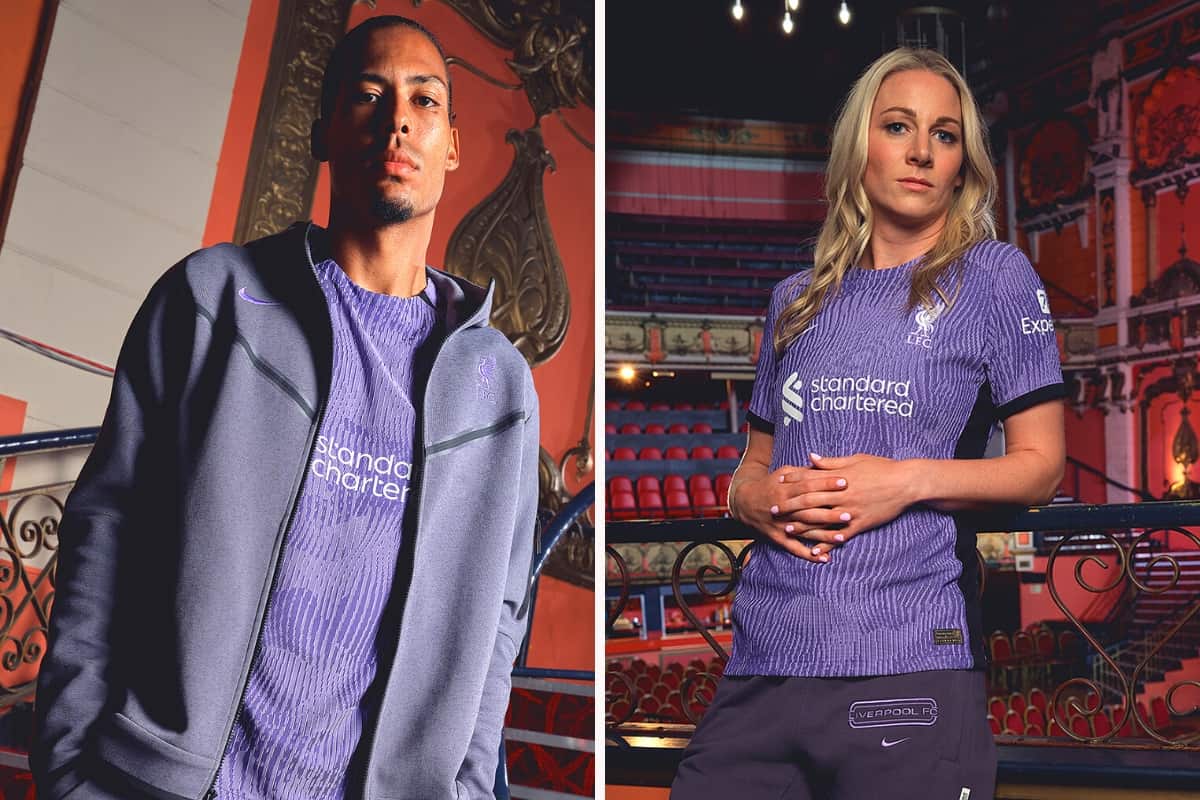 The detailing doesn't stop there. Both the Liverpool crest and the Nike Swoosh boast a distinctive speckled finish, courtesy of Nike Grind. This innovative touch is not just about aesthetics; it's a nod to sustainability, with Nike Grind transforming manufacturing waste and old shoes into recycled materials.
More Than Just a Kit
This season, whenever the Reds sport this kit in European fixtures, they'll be wearing their heart on their sleeves, quite literally. The reverse side of the jersey will feature the LFC Foundation patch. For those unfamiliar, the LFC Foundation is Liverpool's official charity, dedicated to transforming the lives of young individuals and families, both locally and globally.
Get Yours Now
For those eager to get their hands on this masterpiece, the wait is almost over. The kit is up for pre-order on LFC's official online store and the LFC Store App, with deliveries commencing from the official launch day on August 17.